The official mascot for Euro 2016 is a wee super hero boy: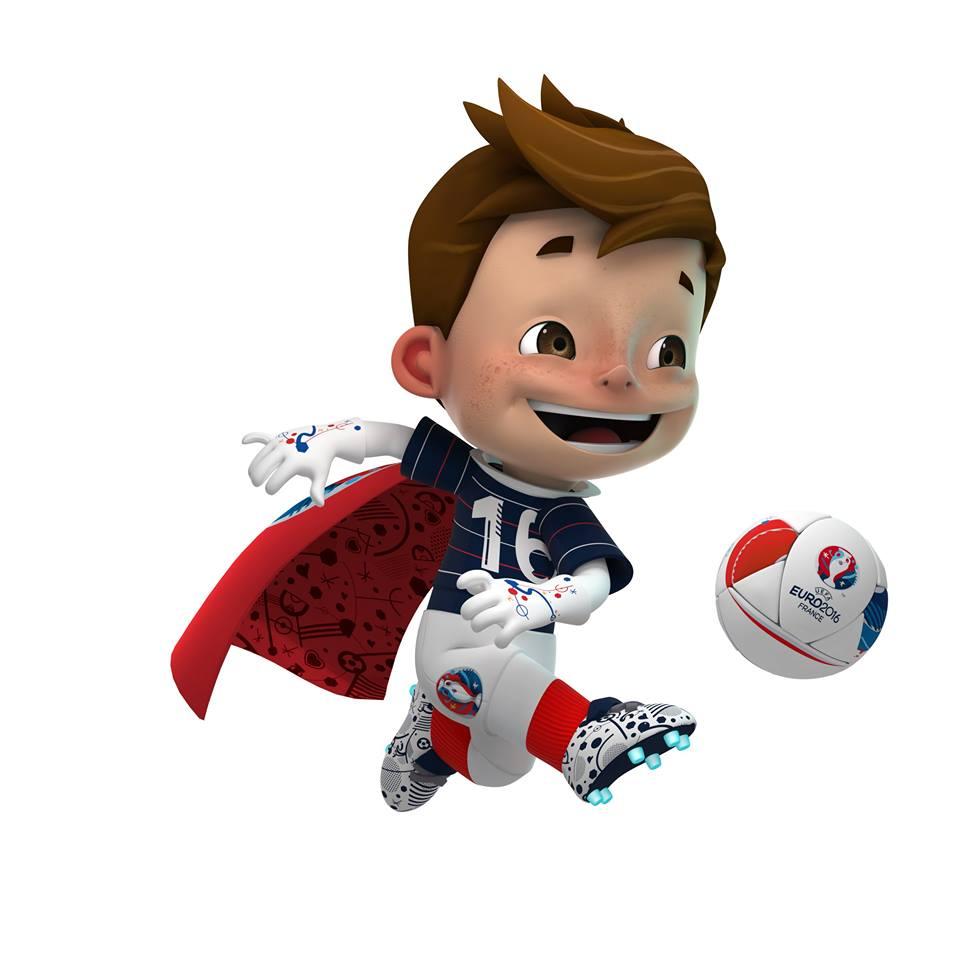 Some say he looks like Astro Boy:
But the yet-to-be-named wee cutie reminds me of Jimmy Neutron a wee bit:
In any case, French version of Astro Boy or Jimmy Neutron's bro, I haven't instantly liked a mascot in a long while … since France 1998! The cutie will take the ceremonial kick-off at France v Sweden tonight so tune in.
Vote for his name here (PS: I like Super Victor):
Here's why I like Super Victor:
Who are they?
I  am a normal child, like everyone else! I was born in a small town in France, my father was a soccer player and since I was very young I always loved playing football with my friends. I'm not good as it was my father, but I am working to improve. For me the most important thing when the game is fun and be correct!
How he became a superhero?
One day, stravo playing with my friends; it was a hard fought game. Our team had to beat a free kick from the edge of the area, I felt confident and so I showed up on the ball. My shot is not framed the target and the ball ended over a fence and disappeared. I went to look for him and I realized that there was something undefined in the tall grass.
I walked over and saw that it was an old magic chest. I am a curious person, so I decided to open it and inside found three fantastic objects: a red cape, a pair of beautiful new boots and a ball of UEFA EURO 2016! I was over the moon about my discovery when … BAM! Objects began to swirl around me and suddenly I found that I was able to do amazing things!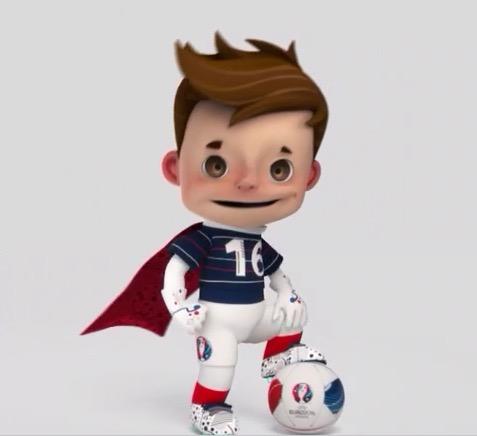 His super powers?
My beautiful red coat allows me to fly high in the sky and travel around the world at supersonic speed! It's a beautiful thing, because it allows me to play football with people from all over France in just one day!
My magic football boots give me a great technical ability and allow me to invent always new tricks! I like to gather people to play football and there is nothing better than the ball of the UEFA EURO 2016 to create a better game! This is my favorite superpower, because it's always fun to play football together.
Mission:
They are the official mascots for UEFA EURO 2016 and my mission is to have fun with fans from around the world celebrating the Art of Football. I was really lucky to have got these superpowers will share and I want to.
Info via uefa.com and you can visit the site for downloads and a super cool coloring book:
He's from the future (of football) and he has fancy gloves! That's Hugo Lloris in disguise >.< My mission is to kidnap the wee cutie and lock him away. Great mascot!
Go give him a wave here (vine unveiling):
https://twitter.com/GFN_France/status/534716363504648193
Or here: