Yesterday, FC Barcelona got their new Audis at the annual Audi-sponsored event at the Camp Nou but it was all about the fun and games and look who dropped in:
I'VE MISSED YOU SO MUCH PINTO!
And NeyMessi fan boys and girls, this is a great time to get your fix.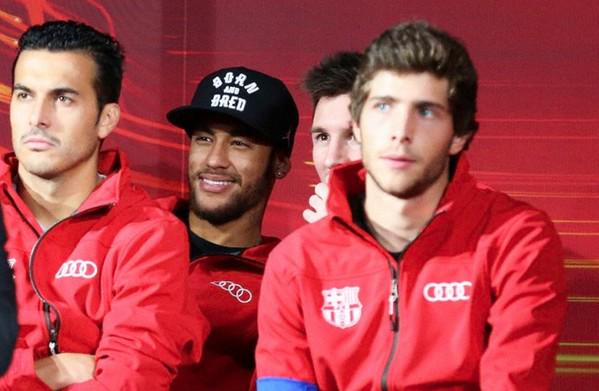 Leo v Ney: keepie uppies!
Now here's an inside view of the presentation:
SCENES!
These via fcbarcelona :
'He did it!'
🙂
I miss the longer hair on Raki … but this works too.
Lovely shot!