"Good win… HOLIDAYS!! With the best in the world #leomessi" 
– Neymar (IG)
Barςa ended their first half of the 2014/15 La Liga campaign with a 5-0 victory at the Camp Nou against Cordoba. Pedro opened the score board, assisted Suarez for the 2nd whom claimed his first goal of his Liga campaign after 8 games:
Pique scored a well deserved header and Messi bagged the last two, his 2nd being my favorite:
UGH! THAT CONTROL! THAT WAS PURE PORN!
Here's Leo's final stats for 2014 courtesy @MessiQuote: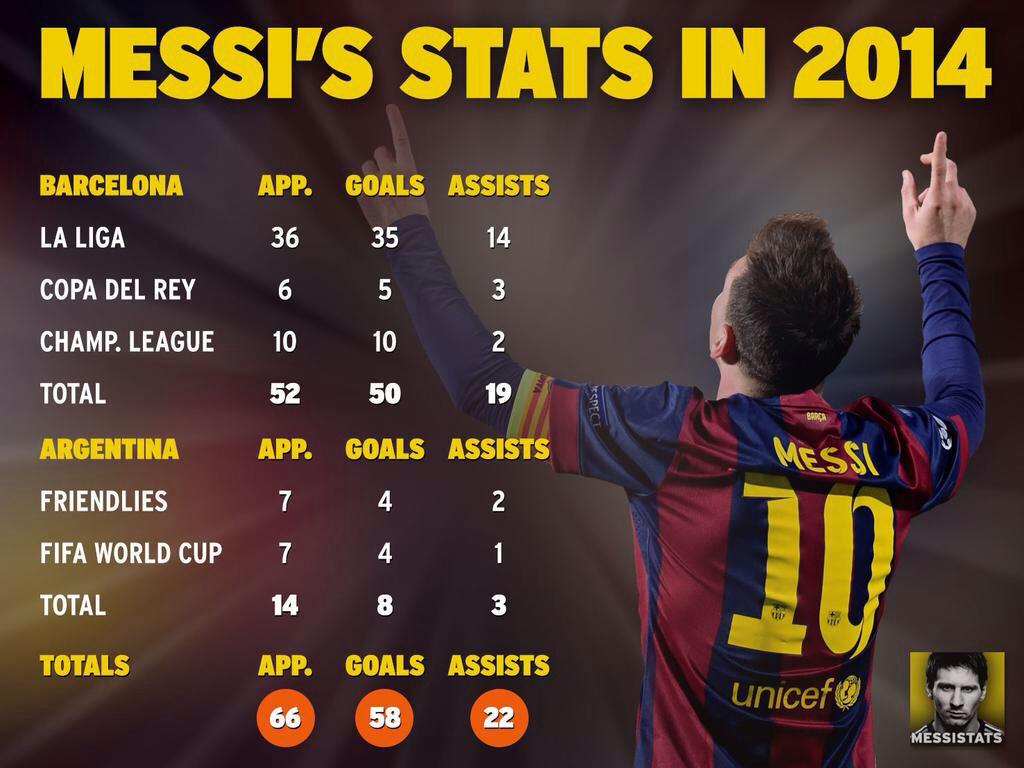 Good start to the Liga 2014/15 campaign! Get some much needed rest and be back sharper and ready to win it all.