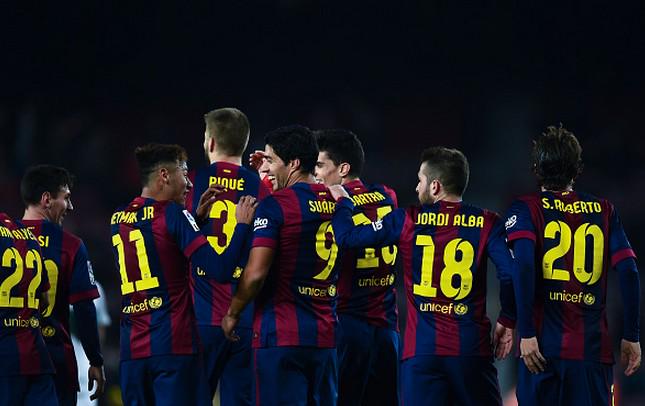 FC Barcelona was in total control at the Camp Nou as they hosted Elche in the first leg of the Copa del Rey earlier this evening. Elche right away packed their defense so tight, it took until the 35′ to break the deadlock with Suarez playing provider for Neymar. It was a beautiful move started by Leo! Five minutes later, Suarez made it 2-0.
Just before half time, Neymar was brought down in the area and a penalty was rightly awarded. Messi stepped up to the task and put it away. His first penalty in 24 games. He celebrated by blowing a kiss to the fans, which I'm sure they appreciated (they chanted his name!) though some couldn't help but ask after the gesture because they didn't like that goodbye kiss.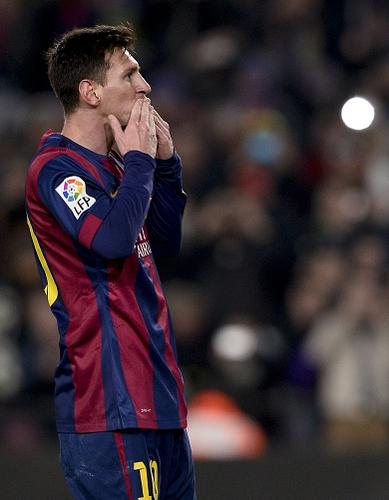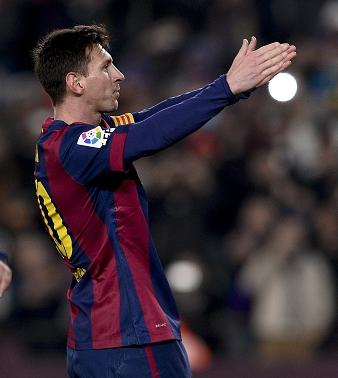 Yeah. He's certainly saying goodbye in January.
In the 56′ Messi assisted Alba for our 4th. It was all about that pass! Leo then played provider once again in the 60′ for Neymar's brace.
Five goals which could have been more in this entertaining game. Props to my boy, Tyton for that super save on Leo's free kick.
Go relive those 5 beauties here: