Great game at the Camp Nou this evening! FC Barcelona toyed and controlled Atletico Madrid's defense game long. They were alert, focus and overall, energetic. They played as if their lives depended on it.
A few highlights from the match:
> Leo picked up this trophy for being Liga's top goal scorer of all time: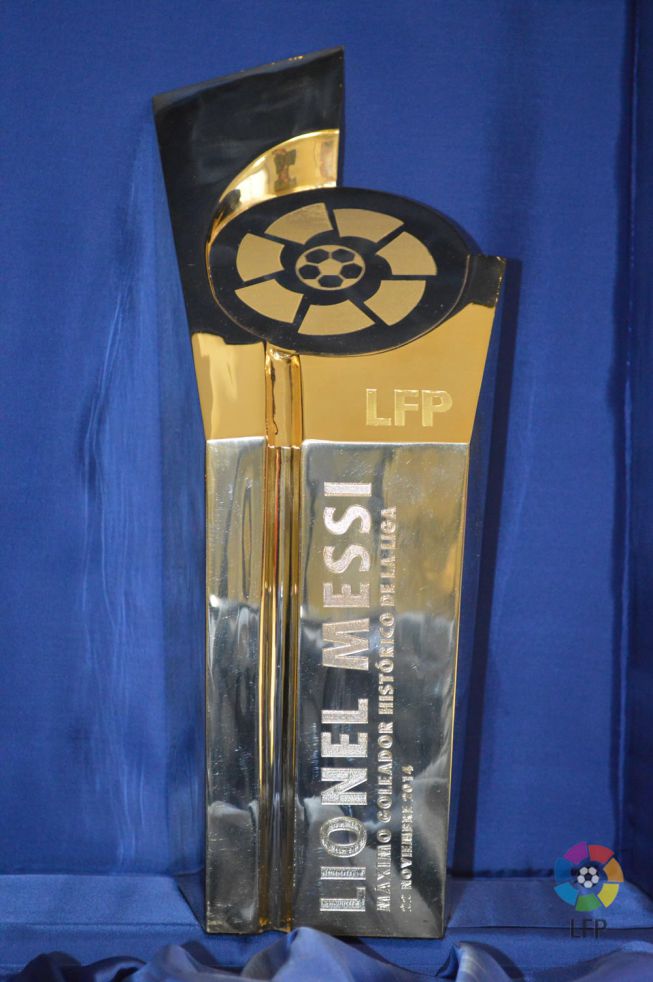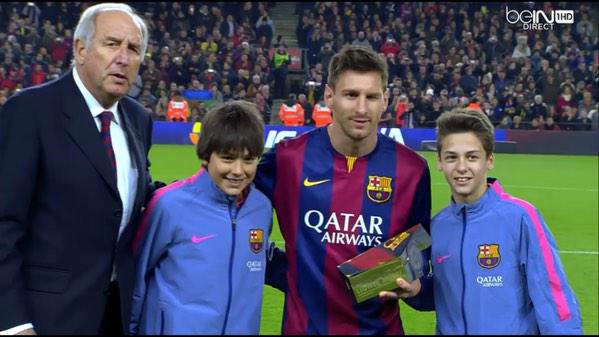 > In the 12′ Messi with his ridiculous dribbling (YOU HAVE TO SEE IT!), passes to Suarez who gets a slight touch on it before passing it off to Neymar, who put us up 1-0. Great goal! Check out the passion in his face!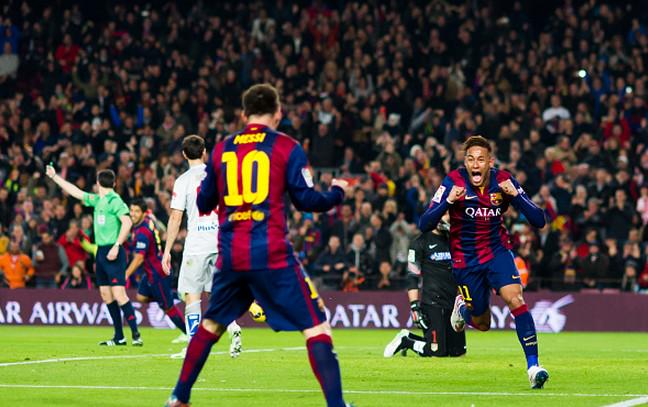 > Giménez did this: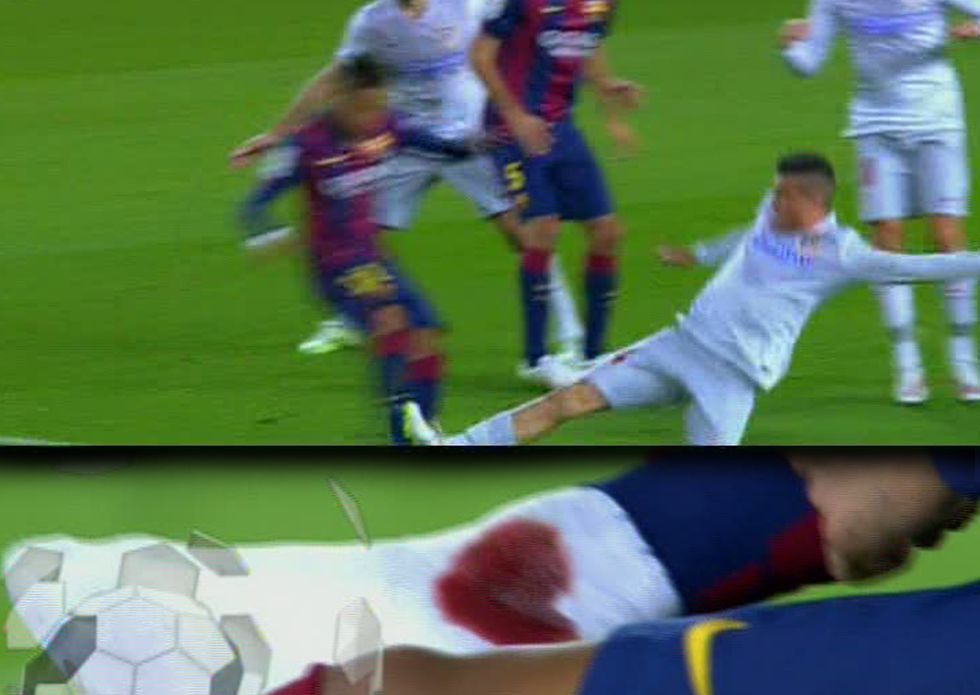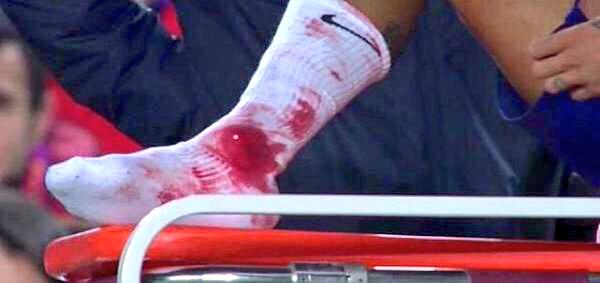 He did not receive a card for this nasty foul on Neymar, who went off, changed sock and returned to the pitch.
> Leo set up the 2nd goal for Suarez in the 35′. That was Leo's 100th Liga assist, too bad his hand played part of it.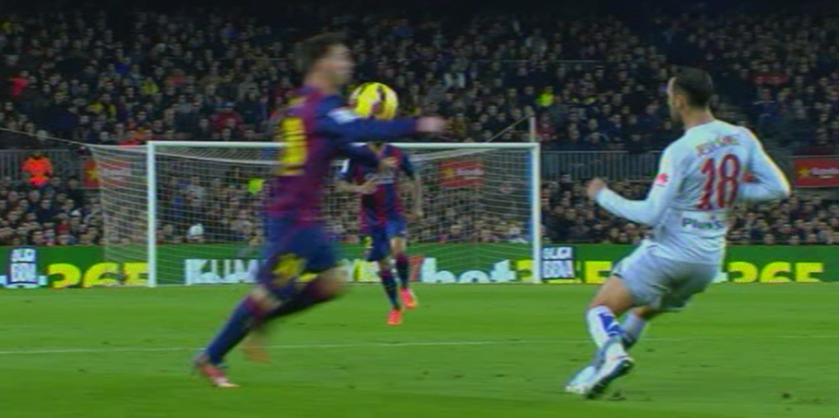 But Enrique loved the goal: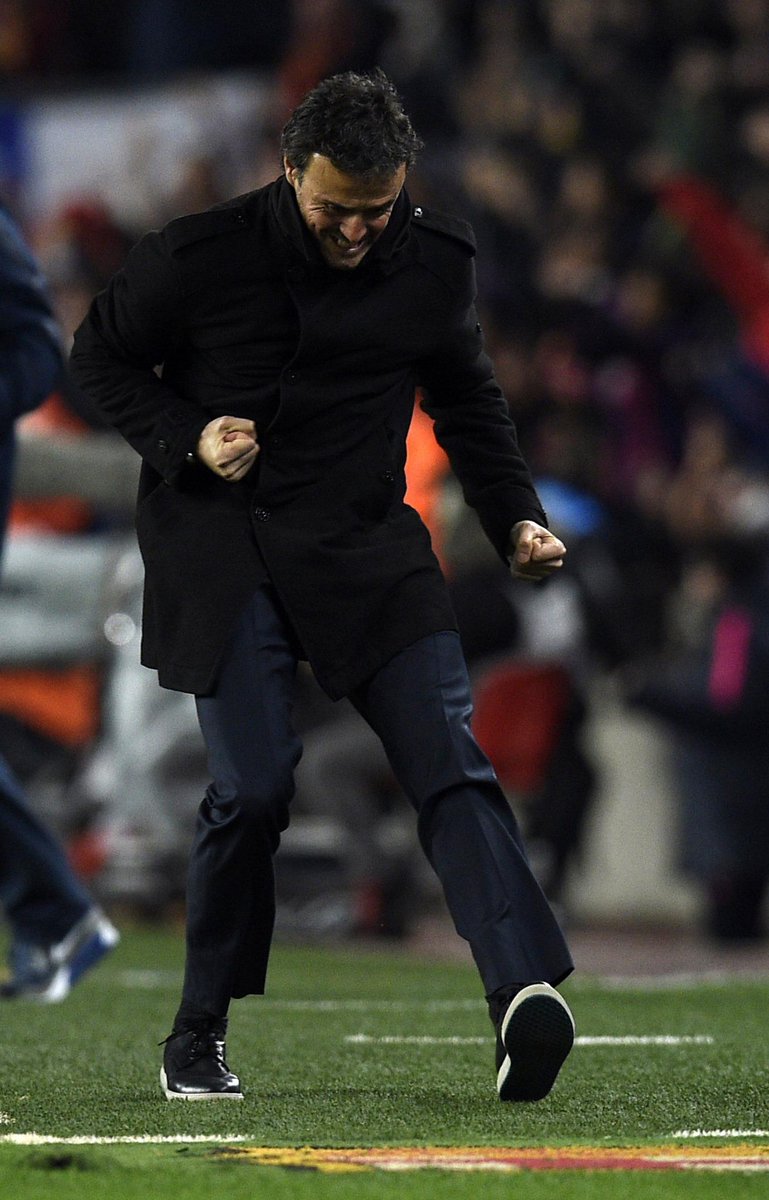 > Gámez goes down rather easily from a slight Messi touch. Never a penalty, but the ref awards it and Mandzukic converted it for a 2-1 scoreline.
> Leo goes into the book for colliding with the goalie, Moya.
> Godin almost starts a fight on the pitch after a foul on Suarez
> Leo plays a one-two with Rakitic, and he eventually finish simply for our 3rd goal. No one spoils Leo's party, not even the lazy ref.
3-1. That's all folks! I leave you with my fave celebration pics from the game: