He didn't win and I didn't expect him to, but it has become customary for both fans and critics alike in the last three or four years, to see what Lionel Messi wore to the Ballon d'Or ceremony. I did not cover the ceremony this time around as I have too much on my plate, but the ceremony is becoming farce literally. I mean, if it's only between Messi and Ronaldo every year, it's a waste of time nominating other players.
I thank @barcastuff for the photos. Well … for most.
Before we get to what the galaxy's greatest player wore, look at what his girlfriend wore on the way to Zurich:
Whoa mama!
Leo caught up with former mate, Thierry Henry: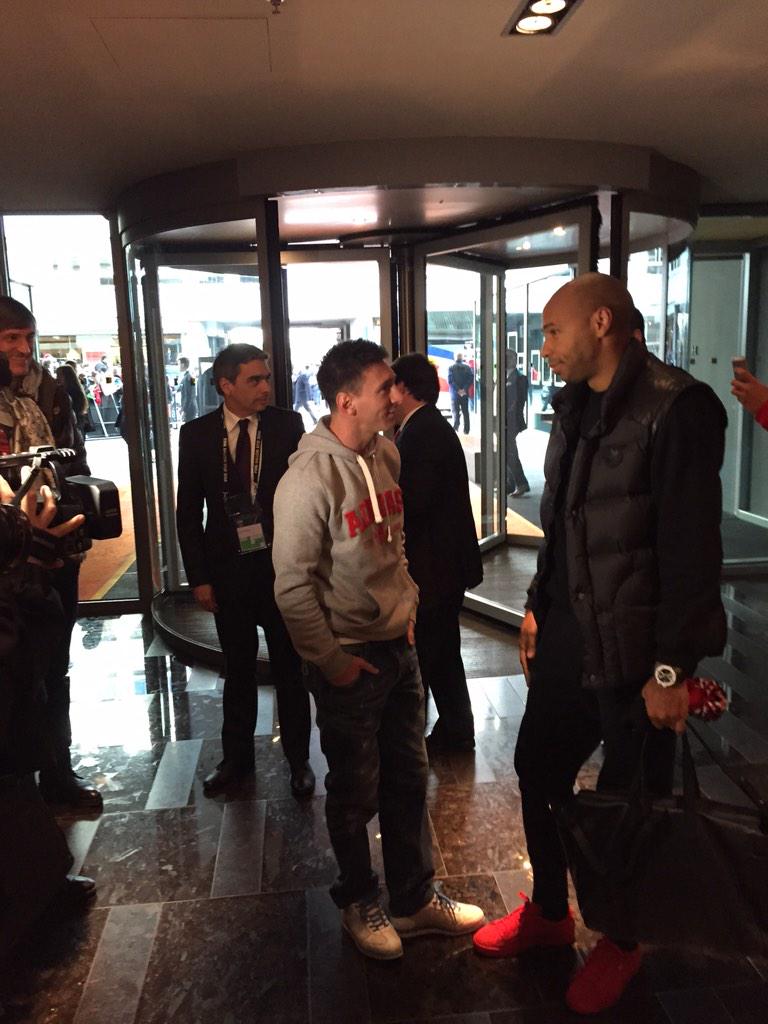 And pre-Ballon d'Or photos:
Supporting the fight against Ebola: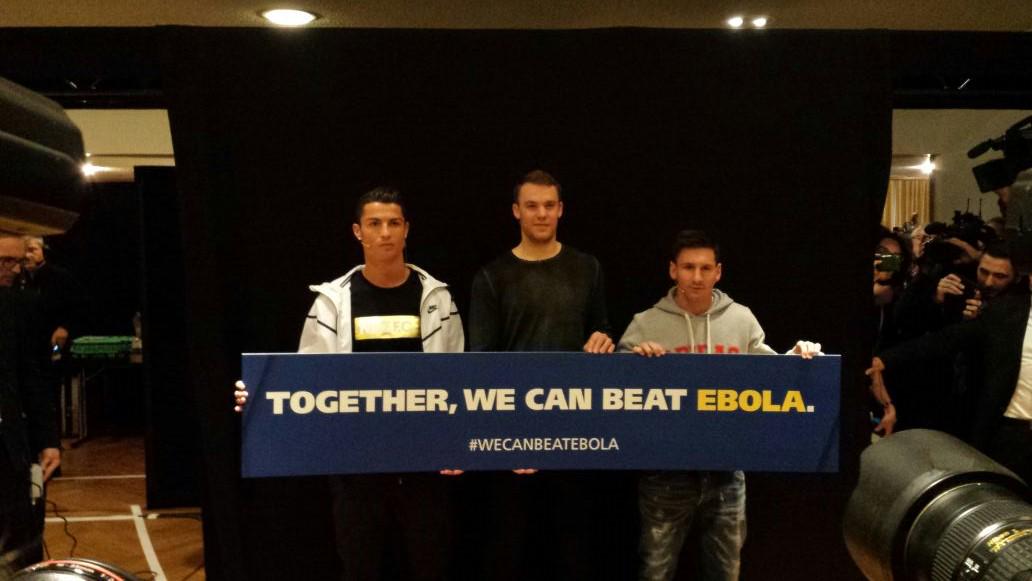 Attending the press conference: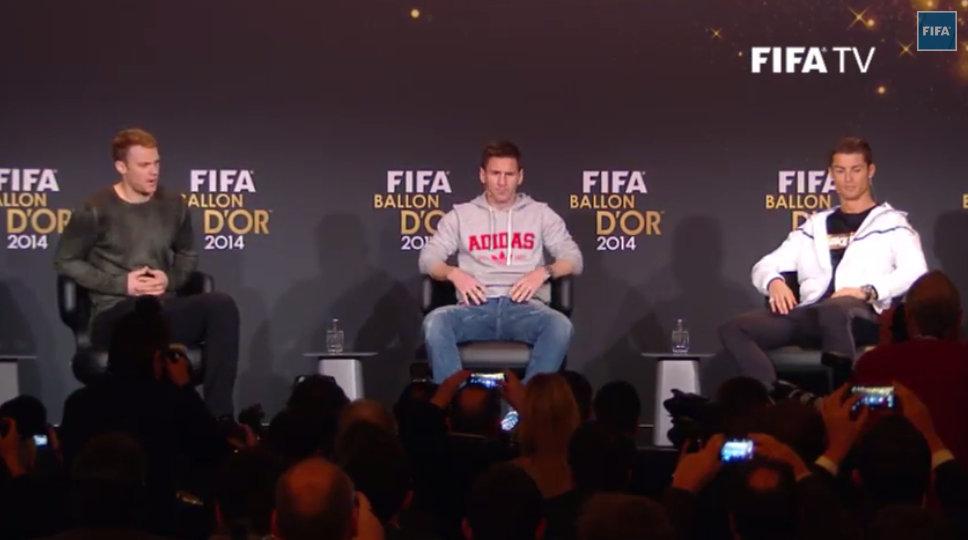 Leo on technology in football:
"More technology in football is a good thing. It can help to improve the game. I'd welcome it if we continue down that path."
Leo on ending his career with current club:
"I don't know what will happen or where I will be next year. Like Cristiano says, you never know."
"Newell's and Barça to be my only clubs? Don't even know where I'll be next year. You never know what will happen, less in football."
MAKE UP YOUR MIND! YER … YER … OOH YOU!
On Cristiano:
"What Cristiano did this season was really impressive. He had an extraordinary year."
"Cristiano will be one of the best of all time. I would have loved to play with him."
Cris would like to play with Messi and Neuer:
"It would be interesting to play with Neuer and Messi on the same team."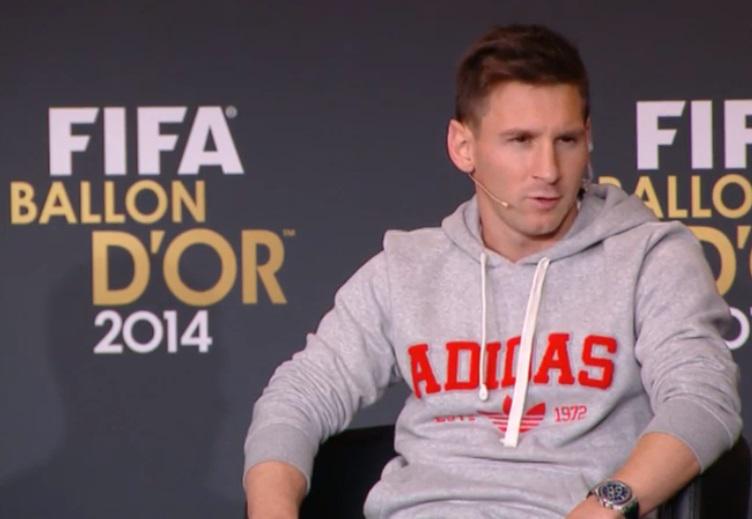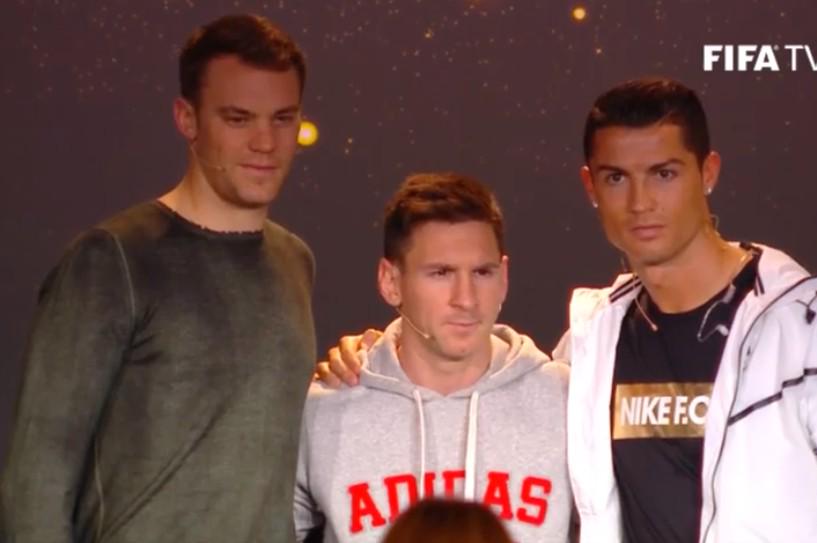 Cris holding onto Leo as if he doesn't want Neuer to infect him or something. Wanna take a look at that again?
On a second thought, they're like, I didn't even know he was relative. Talk about one awkward family photo!
That's an awesome photo!
And finally, this is what Leo wore: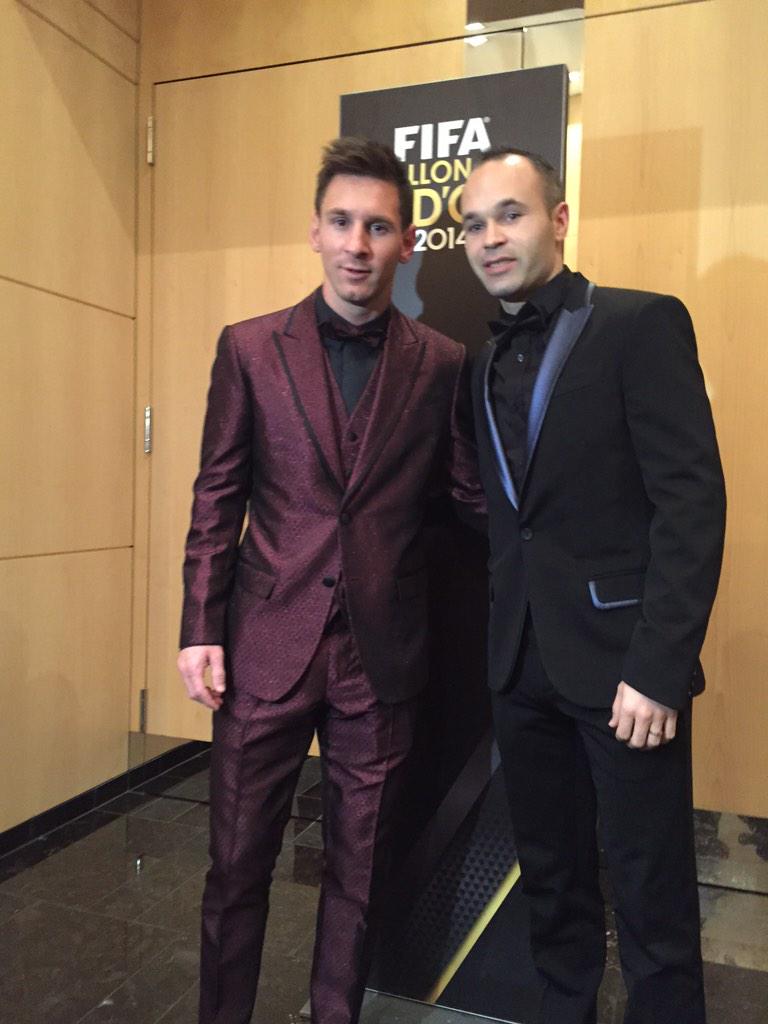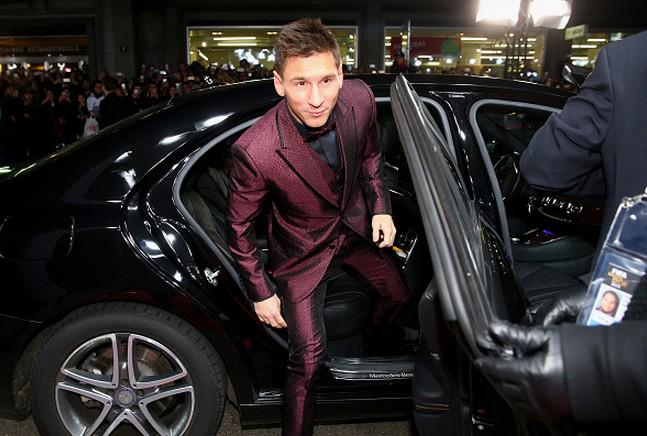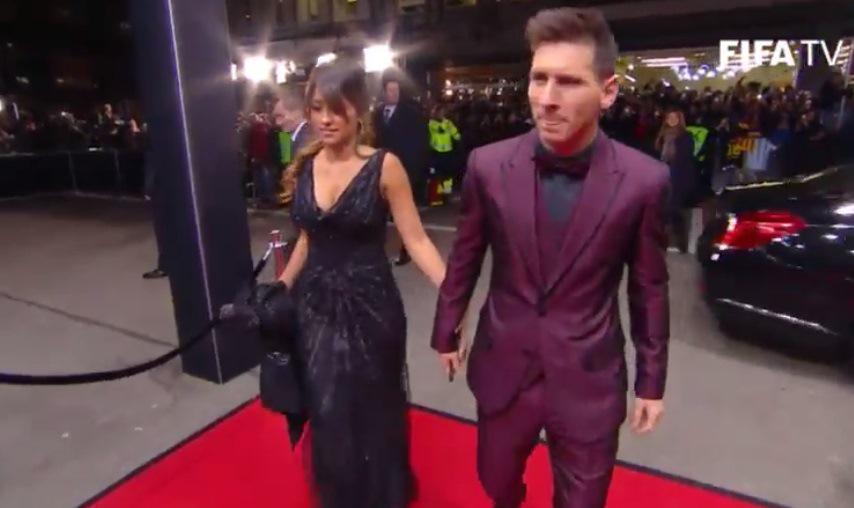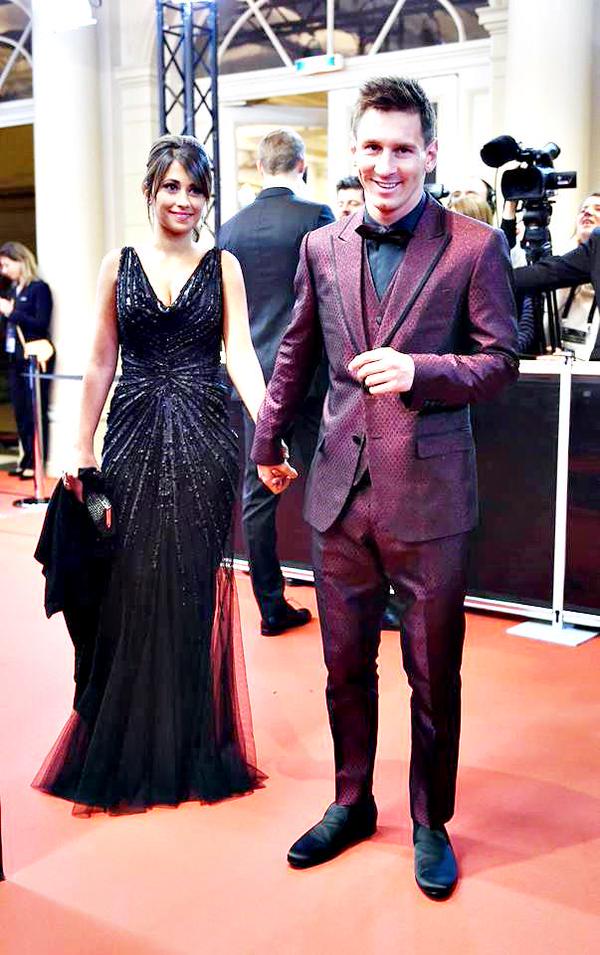 What a cute pair! Put a ring on it already, Leo.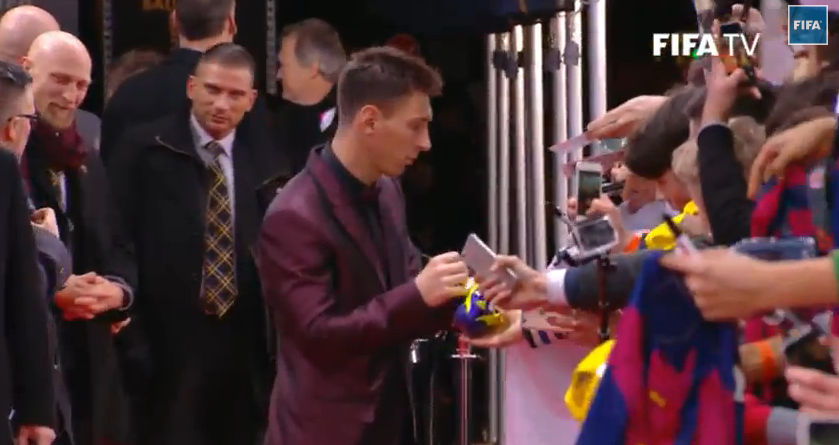 Nice, eh?
Backstage: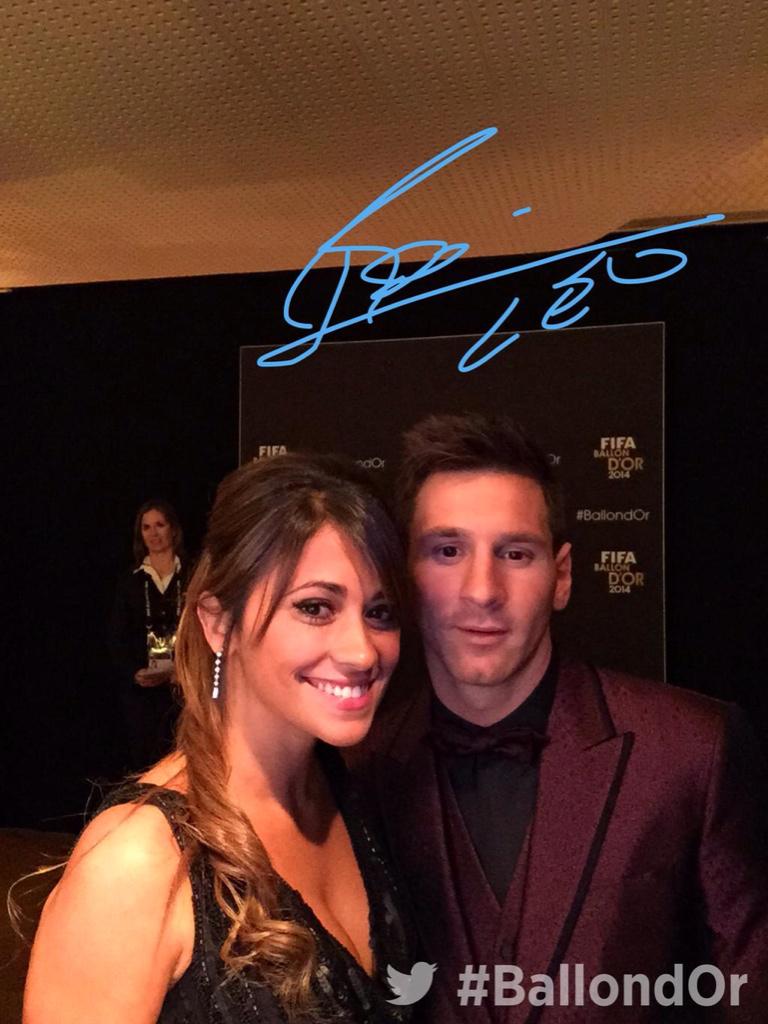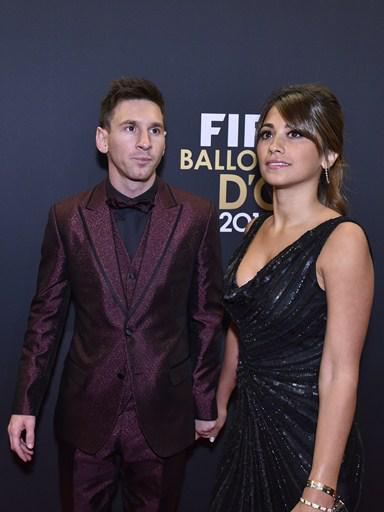 Inside: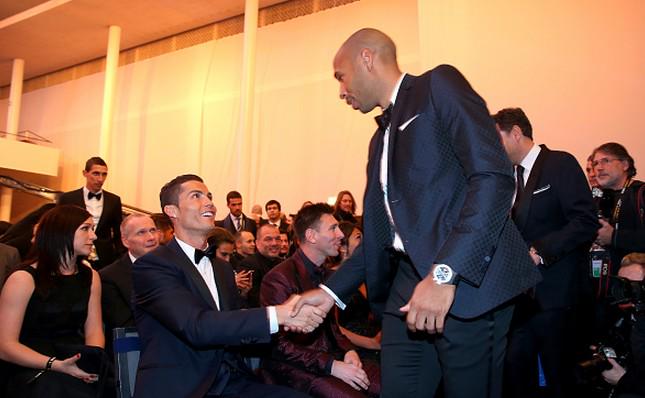 Forward in the Team of the Year: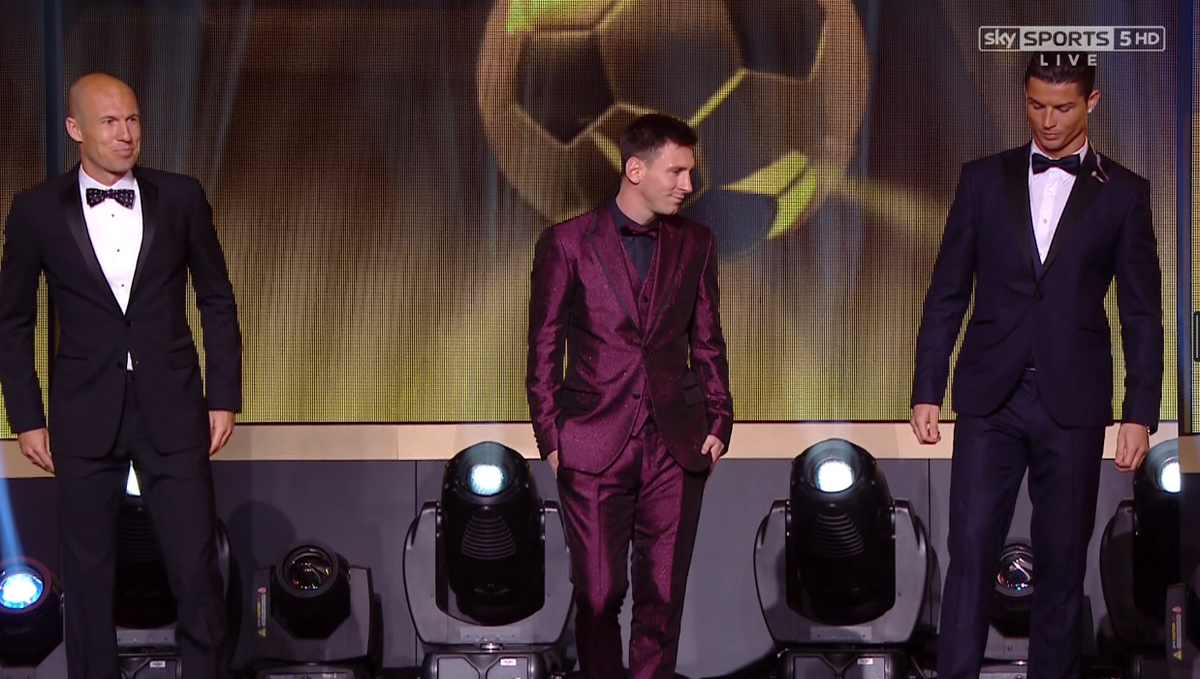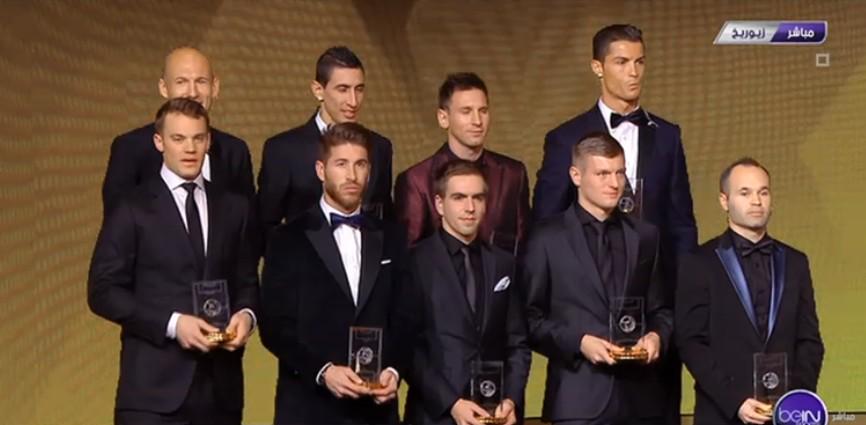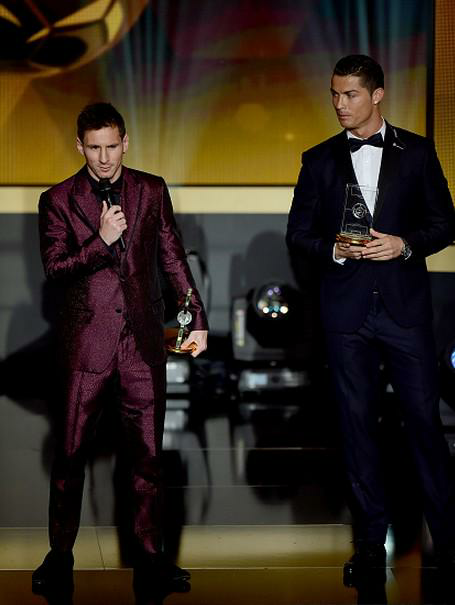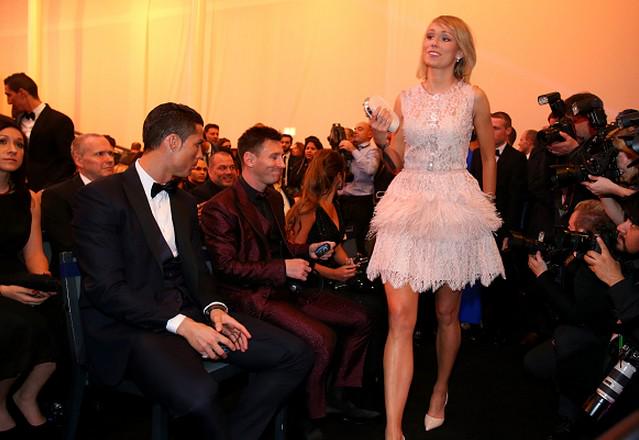 Boys! Thirsty aren't we?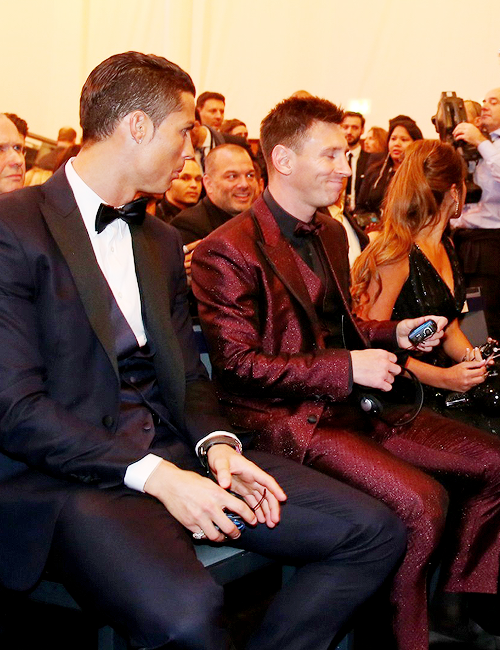 Returning: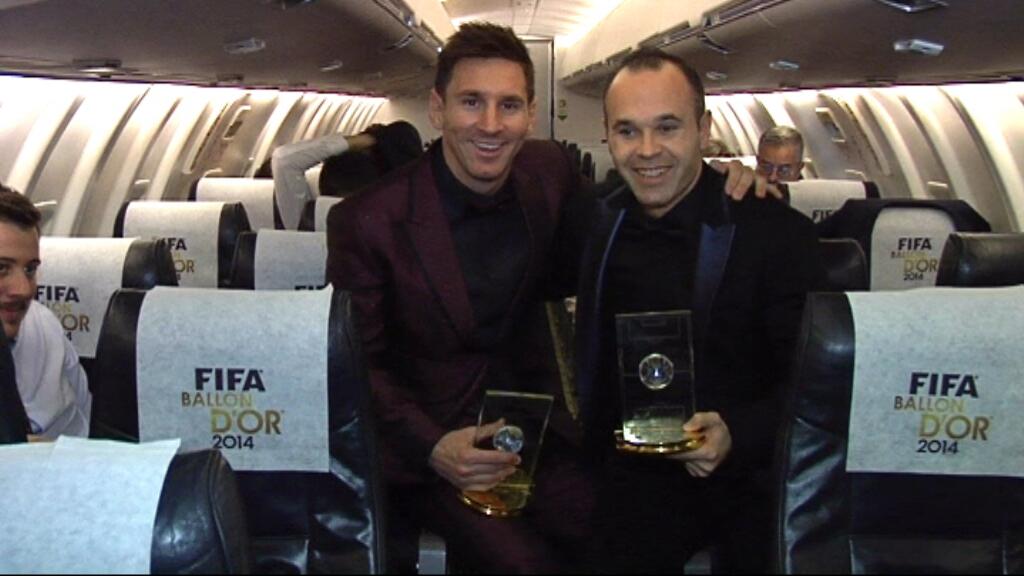 And congrats to the Ballon d'Or 2014 winner, Mr. Cristiano Ronaldo, although I still feel he didn't deserve it. I wonder how the Cressi fan girls and boys feel about this?
Couldn't help but molest him, huh Cris? Even got the lady in back jealous wishing it was her touching on Leo.