Cordoba might be feeling hard done after losing 1-2 to Real Madrid, but they have no one but themselves to blame. Although limited in possession, they created many chances but failed to put any away.
Sergio Ramos conceded an early penalty with a hand ball in the area. Nabil Ghilas made no mistake in converting the penalty to put the home side up 1-0 in the 3rd minute.
Madrid then set about trying to get that equalizer, which came in the form of Karim Benzema in the 27th minute.
Cristiano saw red for practising his boxing skills on opponents in the 82nd minute. He kicked Edimar …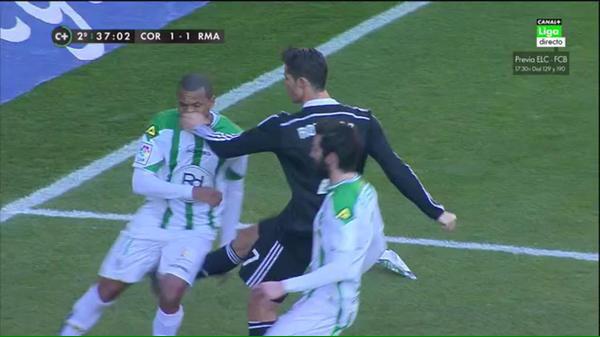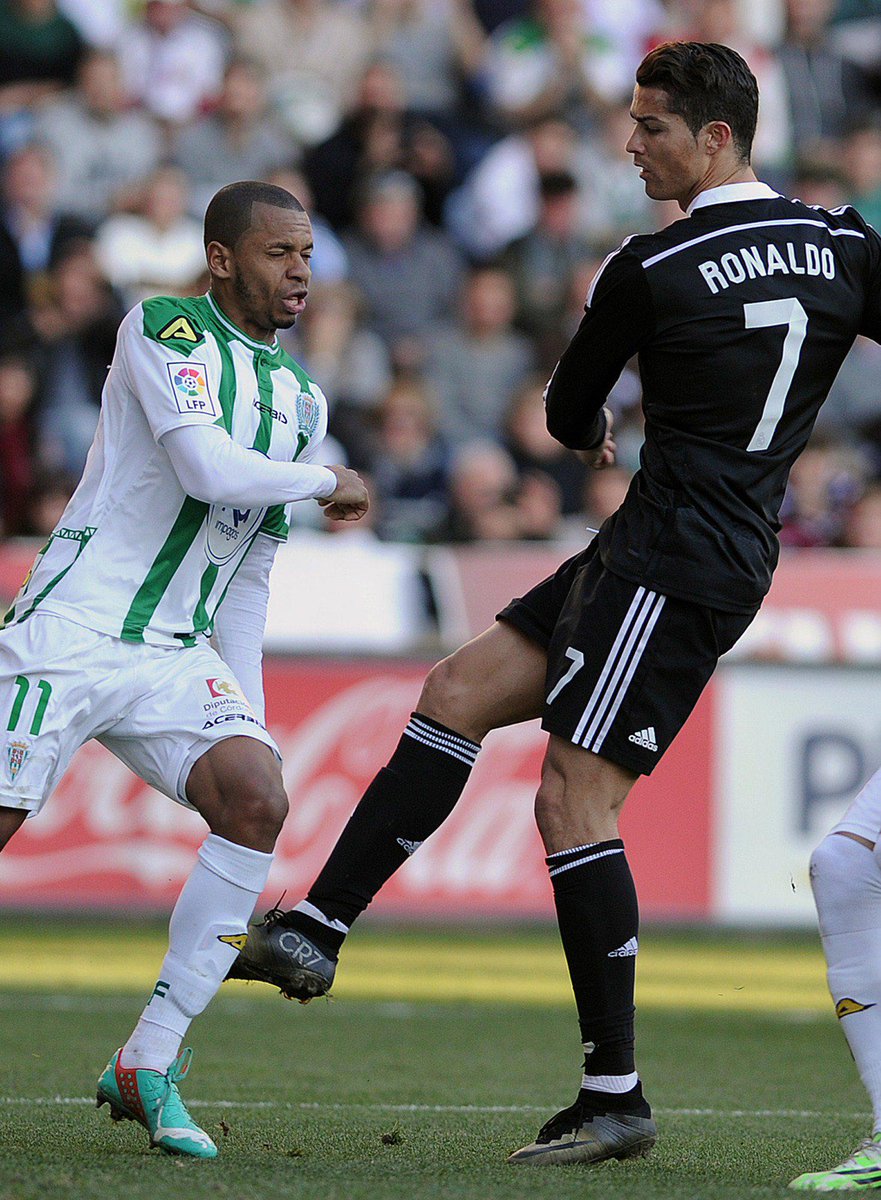 … then hit Crespo.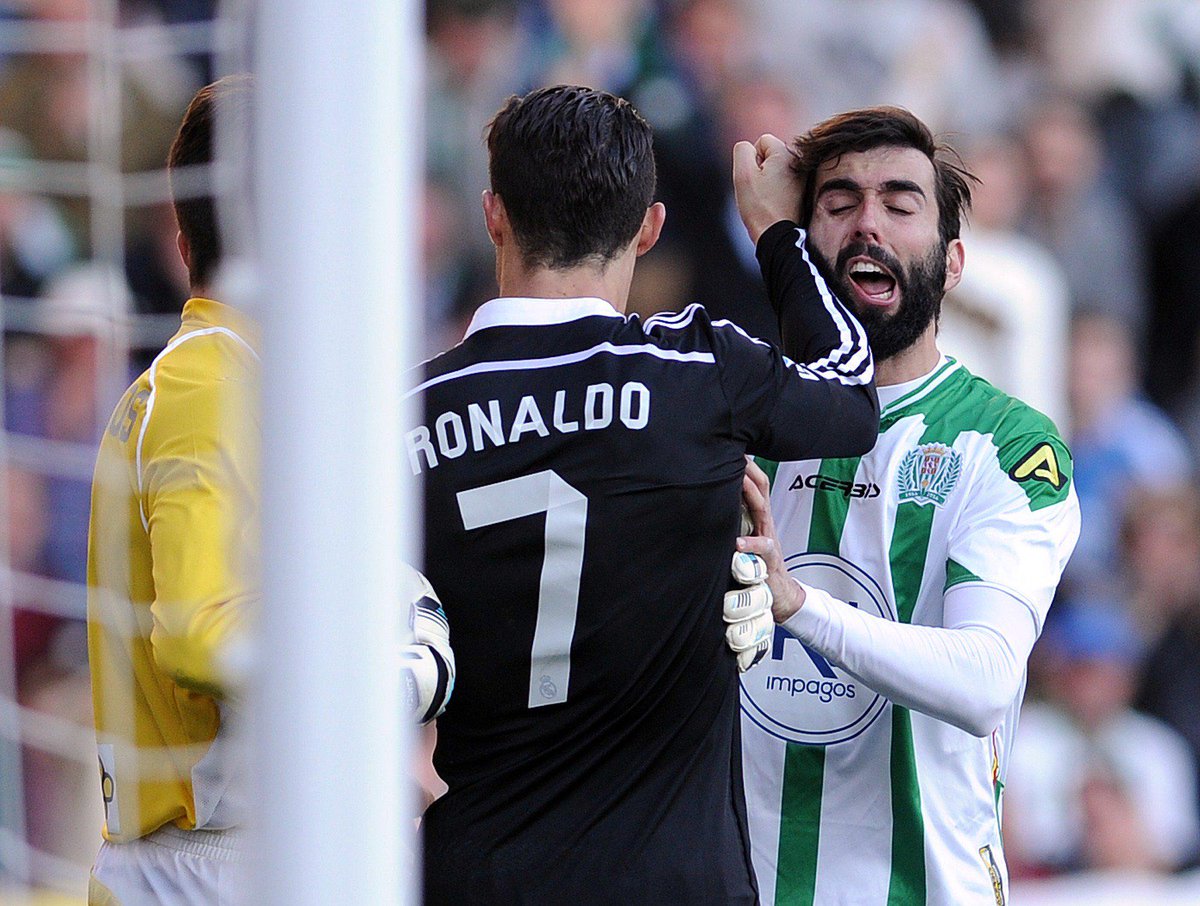 I wonder if Mayweather is proud.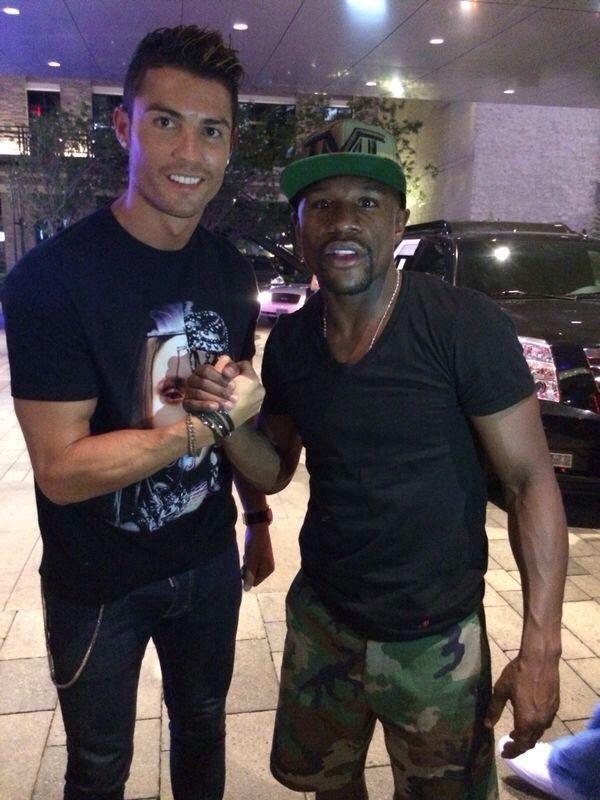 Joking aside, that was his career 9th red card.
I don't tolerate that kind of unprofessional behavior although I know he was frustrated. It was a bad day at the office for him, but he should have tried harder to suppress his anger. Even if that was Messi or Cavani or even Lloris, I wouldn't be tolerating it and calling it a mistake as some fans are doing. It was not a mistake. It was intentional after letting his frustration and anger get the best of him. And we can relate, seeing that we're only human and we do have those bad days, but the point is, Ronaldo was stupid to let it go this way in front of the world.
Some fans smirked in satisfaction seeing him sent off, but it did nothing for me. If anything, I was annoyed. It could have been any other player in his position and I would still be annoyed.
Fede Cartabia collected his 2nd yellow in the match and was dismissed in the 87′ for a handball, which led to a penalty, which Bale converted and it was game over, 1-2, the final score.