Can you guess how many people are starving in the world today? Allow Zlatan to tell you:
Last week, the player wore tattoos of 50 starving children to raise awareness of world hunger after the 2-2 game against Caen: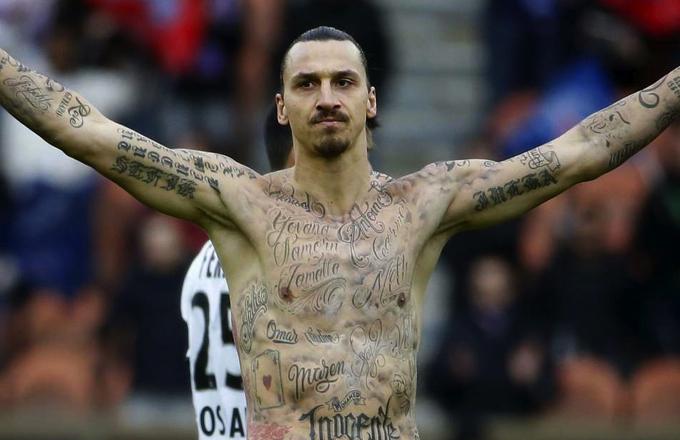 Speaking of those tats:
What Zlatan doing is a good thing and I applaud him for raising awareness for World Hunger. Not talking about the tats, I am talking about his mission.
Read more here:
http://www.psg.fr/en/News/112002/Article-Club-s-Side/69998/Ibrahimovic-fights-world-hunger
http://www.dailymail.co.uk/sport/football/article-2957534/Zlatan-Ibrahimovic-pens-805-million-names-boot-ahead-Chelsea-match-support-United-Nations-World-Food.html