Luis Suárez became the first Barcelona player to score a brace in the first 30 minutes of a Champions League away game.
Lionel Messi might not have contributed with goals or assists, but he had a brilliant game, played creator in both goals, and recovered more balls than anyone else on the field. The first half was super amazing!
Every time Suárez touched the ball he was booed loudly by the City fans. I guess it must have inspired him to open the game in the 16th minute stunning the boo boys into silence. And he wasn't finish yet. Messi to Alba, who finds Suárez in the 30th minute and the Uruguayan made no mistake with this wicked goal either, claiming his brace, handing Barcelona a nice two-nothing lead and once again, sending the boo boys into silence.
All the negativity about Suárez leading up to the game paid off. He might have been subdued after scoring his brace, but don't be ungrateful. Had it not been for his brace we wouldn't have been handed a narrow advantage going into the second leg.
Aguero scored a crucial goal to keep City's hopes alive in the 69th minute and Clichy was sent off in the 74th minute after a foul on Alves, leaving City one man less.
Zabaleta fouled Leo in the area and Leo had a chance to give the traveling team a 3-1 advantage, but Hart saved the penalty:
His follow-up rebound diving header went wild.
This about sums up his and our dejection:
I don't know if Leo has a hate relationship going on with penalties right now, but seeing how mad he was at missing that crucial penalty, he's going to be even sharper for the second leg at the Camp Nou.
2-1 the final score in favor of FC Barcelona.
Fun Fact: All 3 goals of the match were made in South America. 🙂
This banner blew me away: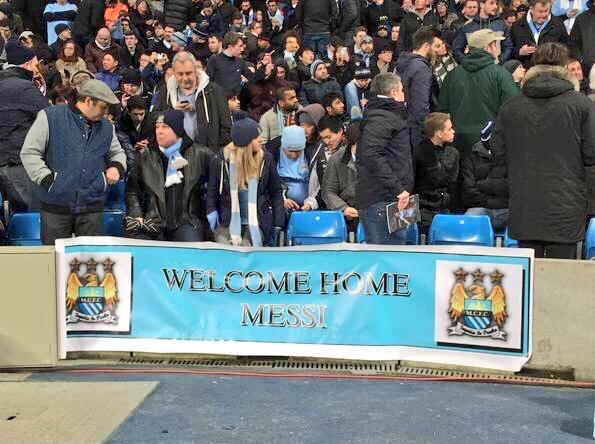 I leave you with our goal scorer:
Leo's like 'Aww, Ney is telling Alves about us.'
Ney's face after Luis told him 'You know you have to share Leo right?"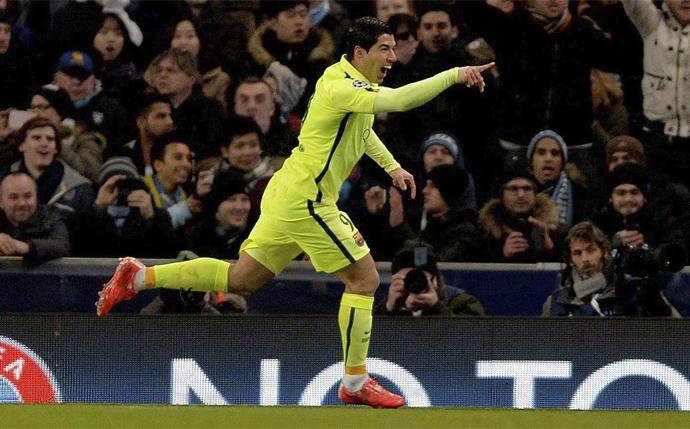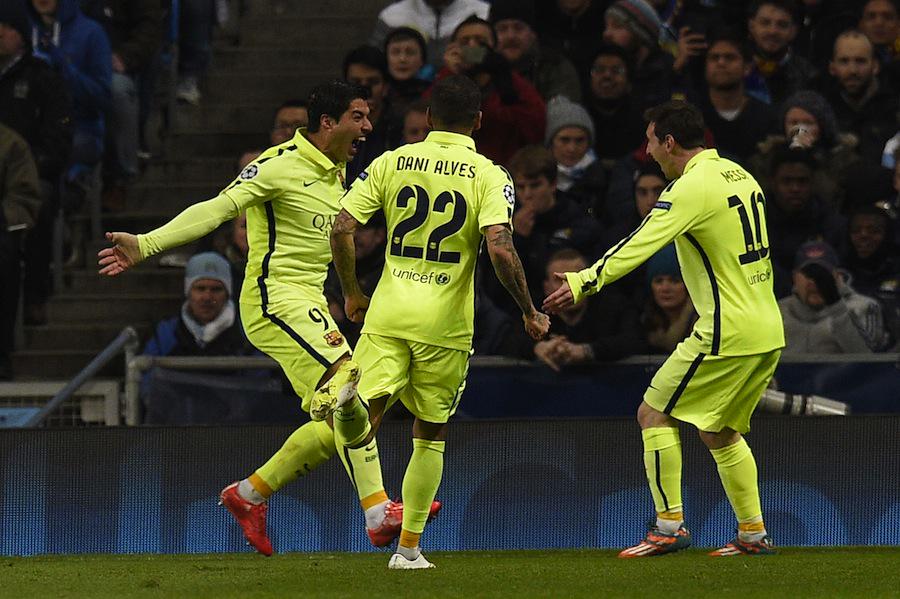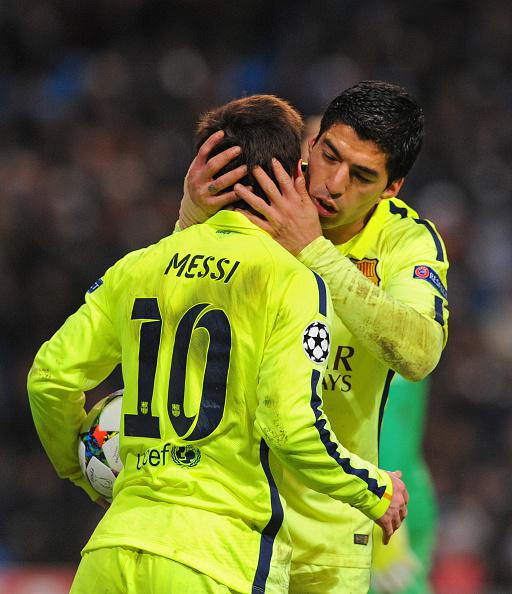 NeyMessi 🙂