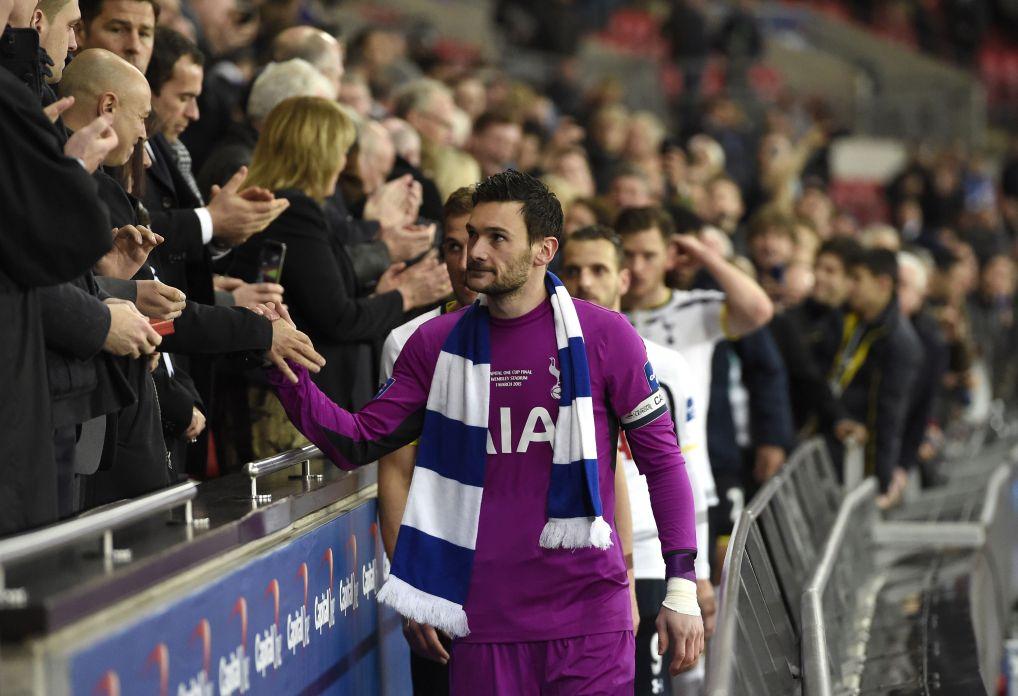 So, somebody threw a Chelsea scarf at Hugo Lloris and he picked it up and put it on while collecting his runners-up medal yesterday after the Capital One Cup final which Chelsea won 2-0 against Spurs at Wembley.
So he picked up the wrong scarf. Big deal! Think about it as players exchanging shirts after the game and leave it be.
The scarf is very similar to that of Spurs, but the blue is darker and sides, Lloris loves his scarfs. He'll just add it to his collection 😛
Bottom line is, there is no story here.