Whenever Mario Balotelli speaks out of turn/place (especially that time when he said that Leo is the only player in the world that is above him), people tend to take offense, jeer and call him names because he is crazy, as they say. However, when Zlatan blasphemies (jokingly or not), throws tantrums, speaks out of turn/place, the reactions are quite different.
'He's a genius!'
'What a lad!'
'Hail King Zlatan!'
Zlatan is a narcissist who refers to himself in the third person, thinks he is the Almighty, and dream of the world revolving around him. He says what he wants and no one dare put him in place.
Yes, dare to Zlatan.
After the PSG clash against Bordeaux on Sunday which saw the current Ligue 1 holders lose 3-2, Zlatan had a mouthful to say. He blasted the refereeing and referred to France as a sh*t country. While it is true that the refereeing in France is very poor, it was this sh*t country who taught the world about respecting food, fashion and wine consuming among many other positive impacts.
"[I've] played 15 years I've never seen a referee this s*** country. Don't even deserve PSG to be in this country. F****** too good for all of you."
Ibrahimovic later apologized via his Instagram account, saying he "was speaking in anger. My remarks were not aimed at France or the French people", but the damage had already been done. It is often said that when someone is mad, they say the things they've always wanted to say when calm. Anger is not a very nice emotion. It does not look great on anyone. No one wears anger well not even Ibrahimovic.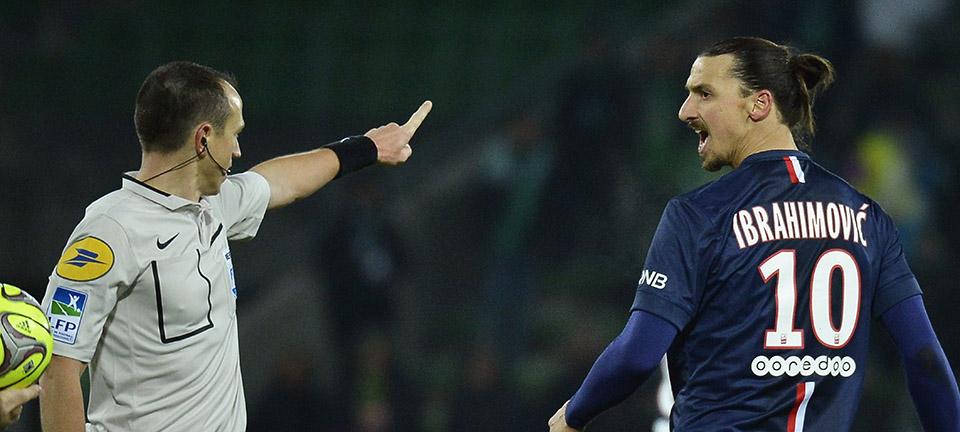 It was this sh*t country who took him in and although he apologized, I know he is not sorry because he reflected that France don't deserve a team like PSG. French people admire and look up to him and this is how he repays them? By calling their country a sh*t country? Yes, there might be some locals who think their country is a sh*t one, but they're entitled to think so and state so. Ibrahimovic does not represent France on an international level and he should remember he plays with French mates.
And the coach is a Frenchman, who agrees with Zlatan on the refereeing criticism, although Blanc did not like his player's choice of words:
"When you [the media] are angry, there is not necessarily a microphone around you. Otherwise, there might be things to say," 
"There is a context. We talk a lot about refereeing. In my opinion we talk too much about it. But, I often look at the statistics after the games. And despite a possession of ball that is clearly superior to the opponent – although that was not the case in this game [against Bordeaux] – PSG has more yellow cards than the opponent. "
Maybe Zlatan don't deserve to be in a team like PSG. Whenever decisions go the Parisians' way, I don't hear him grumbling and insulting the referees' poor decision. I like the player that is Zlatan, but the personality that is Zlatan is someone I can't seem to warm up to sometimes.
If France is such a sh*t country, then feel free to leave it, because although the refereeing is poor – which league isn't having refereeing problems? – this sh*t country is going places. His outburst was unprofessional and because he couldn't keep it in check, he has lost some admirers, although his French mates may side with him. I have nothing against him calling the referees sh*t because I think they're blind most of the time and sometimes I just want to offer them contact lenses.
Let his anger be a lesson to you. It pays to keep your anger in check at the door. As your wise mother would say, 'If you have nothing nice to say, don't say it.'