"I don't look at petty details like that, It's become fashionable and it's stupid. I'm only interested in the team winning."
– Luis Enrique
Just like I said the race to the Pichichi was not over, I said the La Liga is far from over, but of course, some Cules were already counting their unhatched eggs because of a narrow 4 point lead.
I am one who holds my breath until the end of the season and today proved why as we near the climax of the action.
Today's game away to Sevilla was supposed to have been our biggest test and we didn't pass with flying colors. Instead, we fluffed the chances and settled for a 2-2 draw in the end with Suarez squandering a hat-trick of good chances and had Mathieu scored this over head beauty!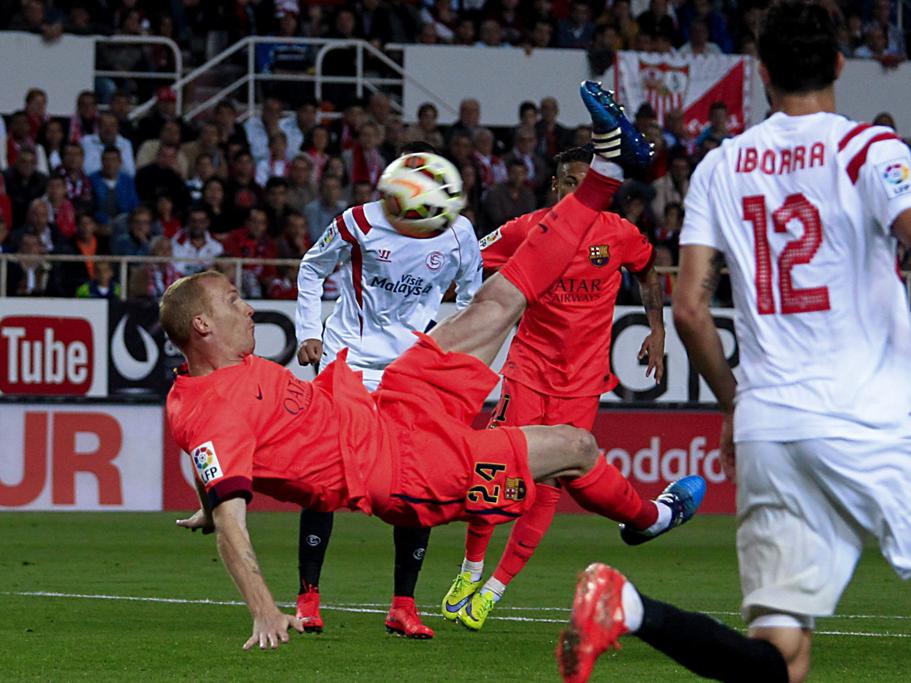 Messi opened the game in the 14th minute with a sublime curler after collecting a nice pass from Neymar, who scored our second in the 31st minute. Banega pulled one back in the 38th minute and although Bravo could have and probably should have done better on that goal, it happens sometimes. Goalies are only human you know? They're allowed to make mistakes sometimes and I am not going to take away from the awesome season Bravo's been having in goal.
The second half belonged to Sevilla. They banged on the door until they eventually pulled level in the 84th minute when Pique give the ball away. Who other than Kevin Gameiro to punish us? [Gameiro is one of my favorite French players. I think he'll do well future-wise if given the chance to play more often and for Les Bleus.]
Unai Emery's men were relentless today and they deserved that draw. Nothing less, although this may feel like a loss for us. The draw meant a lot for Sevilla who now has an unbeaten home record of 32 games. Good on them! So we might still be leaders with only 75 points, but it doesn't say anything if we hand the league over. Madrid is yapping at our heels with 73 points and wouldn't they be happy for us to slip up again with only 7 games remaining.
I know how you feel, Enrique …
But those so-call "petty details" can cause us the league. Have you thought about that? Seven more games, Enrique. Get the team ready for battle.
I believe we'll be back to good soon.
Beautiful moment alert!
It was an emotional night for Rakitic, who faced his former Sevilla team. At the end of the game, Prince Charming gave away his kit to some lucky Sevilla fans. Own a piece of Prince Charming? Yes please!
Sevilla's official Twitter handler tweeted: "Thanks @IvanRakiticFcb"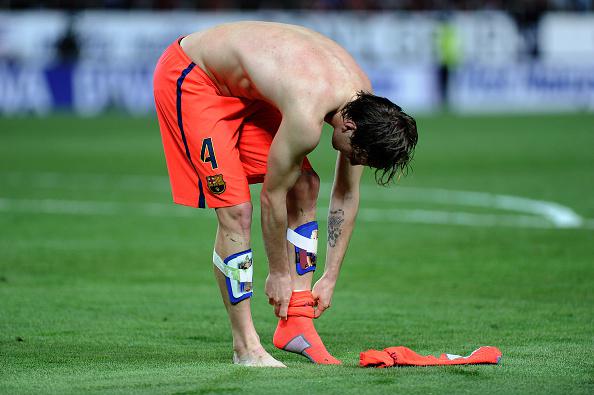 I leave you with our goal scorers: