No disrespect to Bastia, but there was never a doubt about Paris Saint-Germain winning the Coupe de la Ligue final and they defended their title in style.
Squillaci saw a straight red after bringing down Lavezzi in the penalty area. The dismissal ruined the evening, but Zlatan stepped up and converted the penalty for a 1-0 lead in the 21st minute. Zlatan went on to claim his brace in the 41st minute and it was all cruise control for PSG.
Cavani came on as as subsititute and added the third goal in the 83rd minute through a wicked header! Ibra assisted him in the 90th minute and the damage was done when El Matador's goal landed in the back of Areola's net. Still a great goalie though.
0-4 the final score and PSG needed no permission to celebrate their 5th French League Cup.
Who's a happy camper? This man:
Congrats PSG!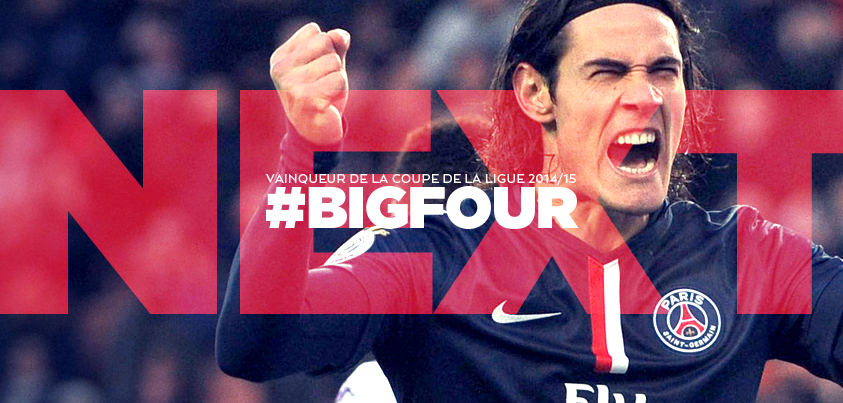 Here, enjoy some celebratory images from the match:
Tennis players: Former French professional Noah and current player Richard Gasquet was in attendance.
My French darlings ❤
Cava scoring the 3rd goal
I swear Cavani has lived for the Cup games this half of the season
Ibrani sharing a moment
Conga! Conga! Conga!
Let me take a selfie!
Cavani's happiness is like radiating moonlight 🙂
Look at these players! LOOK AT THEM! Look at how happy they are! This is a team who loves to win no matter how small the competition might be. How can people say they have no pride?
*** Photos via Yahoo!, Edinson Cavani Facebook and PSG