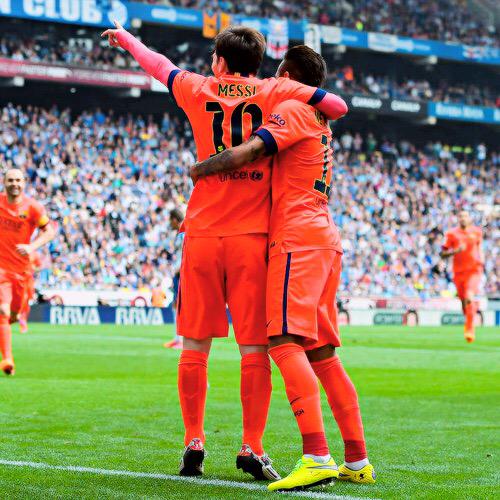 "The understanding here, you can't buy that with money." 
My commentator on MSN
The Catalan Derby.
I like watching this derby because it can be difficult for us to win sometimes, but today, FCB was all about the business. Leo dropping deep in midfield caused trouble for the hosts and in the 17th minute, he showed why he is dangerous like that with a delicious visionary pass for Alba, who squared, Suarez dummied, leaving it for Neymar, who fired home the opener.
Splendid team work!
Eight minutes later, Iniesta plays the ball over the top for Suarez, who finds Leo and Leo the back of the net from a tight angle. 2-0, although it appears that Suarez was slightly offside.
"Unless 'always to me' is the title of a horror movie, that shouldn't be a red card." 
Luis Enrique
Barcelona bossed the first half. They ran rings around Espanyol while keeping control. Had it not been for several of Casilla's great saves, Barcelona would have been 5-0 up at half time. In the 53rd minute, Lahoz gave Alba his matching orders. Alba kicked the ball away in anger when the whistle was blown for an Espanyol set piece and complained about the free kick. All he had to do was let it go, but he had to go back to Lahoz and tell him 'always to me.'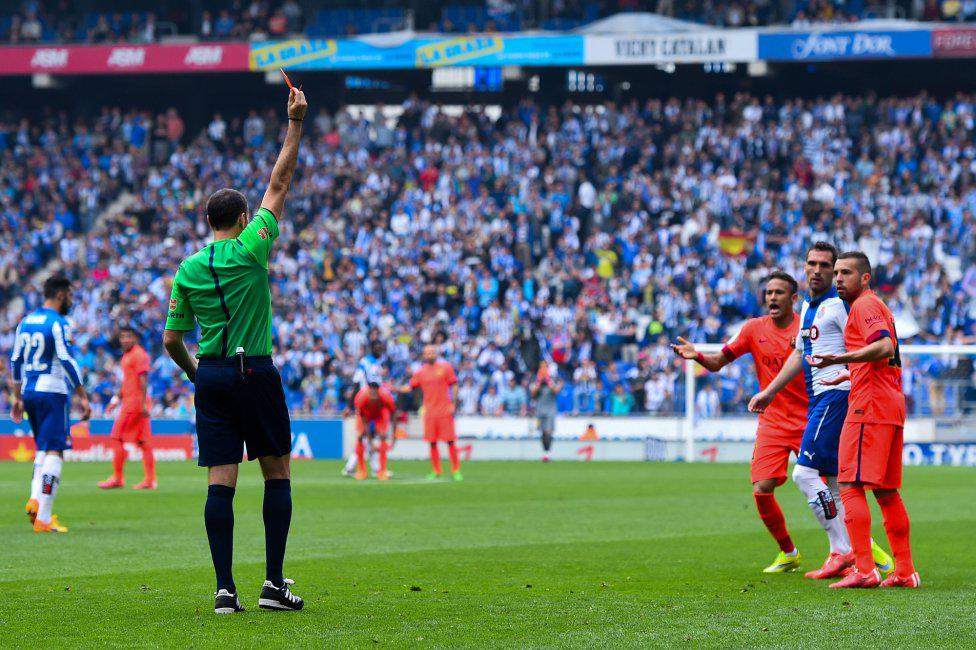 In the 62nd minute, Neymar should have killed the game after some great work from Suarez. Mr. Versalitity (Mathieu) replaced Rafinha two minutes later. He did not have much to do. Xavi replaced Iniesta in the 87th minute.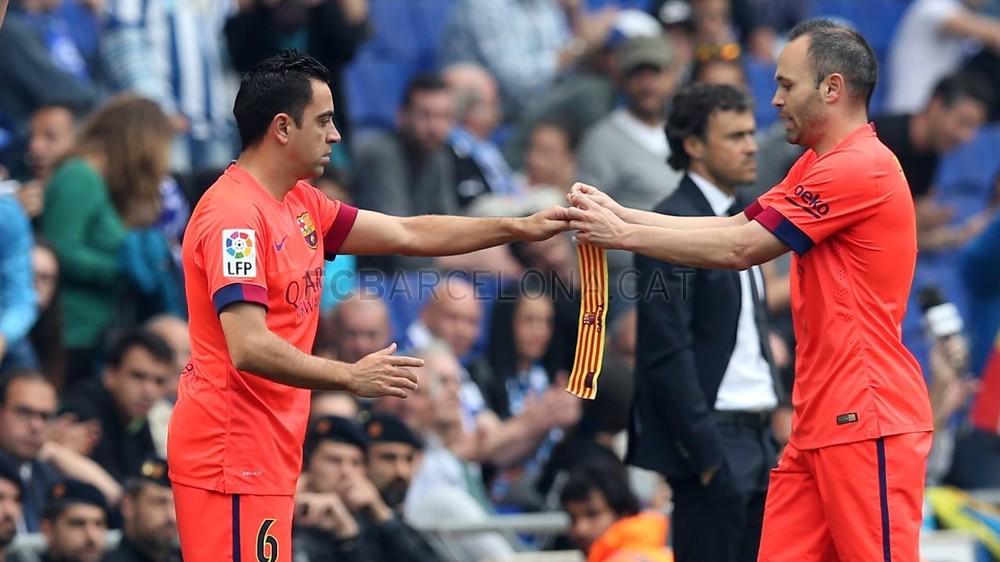 It was Xavi's 500th Liga game. Congrats champ!
2-0 the final scoreline.
Lahoz allowed Espanyol to get away with some reckless challenges three-four times. He was acting as if he was afraid to book the offenders, but it was easy for him to book the opposition. He annoyed everyone today with his poor decisions.
Nevertheless, we got the three points and I am proud of the boys. Great game, guys!