"Congratulations to my players."
Laurent Blanc
I won't count Lyon out, but PSG is simply on fire at the moment.
PSG hosted Lille this evening and I am certain it is a game Lille would love to forget sooner rather than later after a sound 6-1 trashing. Maxwell scored inside the first minute and three minutes later, Pastore served up Cavani a decent pass after Cavani sprung the offside trap. El Matador converted a cheeky chip pass Enyeama for a 2-0 lead and his 10th Ligue 1 goal of the season. In the 28th minute, Cavani beats the offside trap again and lays it off to Lavezzi and Pocho finds net. Very unselfish of Cavani. El Matador went on to play a chipped pass for Matuidi who provided the unmarked Lavezzi for his brace in the 43rd minute.
Basa scored in the 59th minute, but Lille wouldn't get another chance to find net. Corchia was sent off in the 72nd minute for bringing Pastore down and PSG was awarded a penalty, which Cavani nicely converted. Lavezzi claimed his hat trick in the 77th minute after Pastore played provider. Cavani was denied his hat trick in the 82nd minute by Enyeama.
6-1 and great work from the entire team! Who was my Man of the Match? My Bae!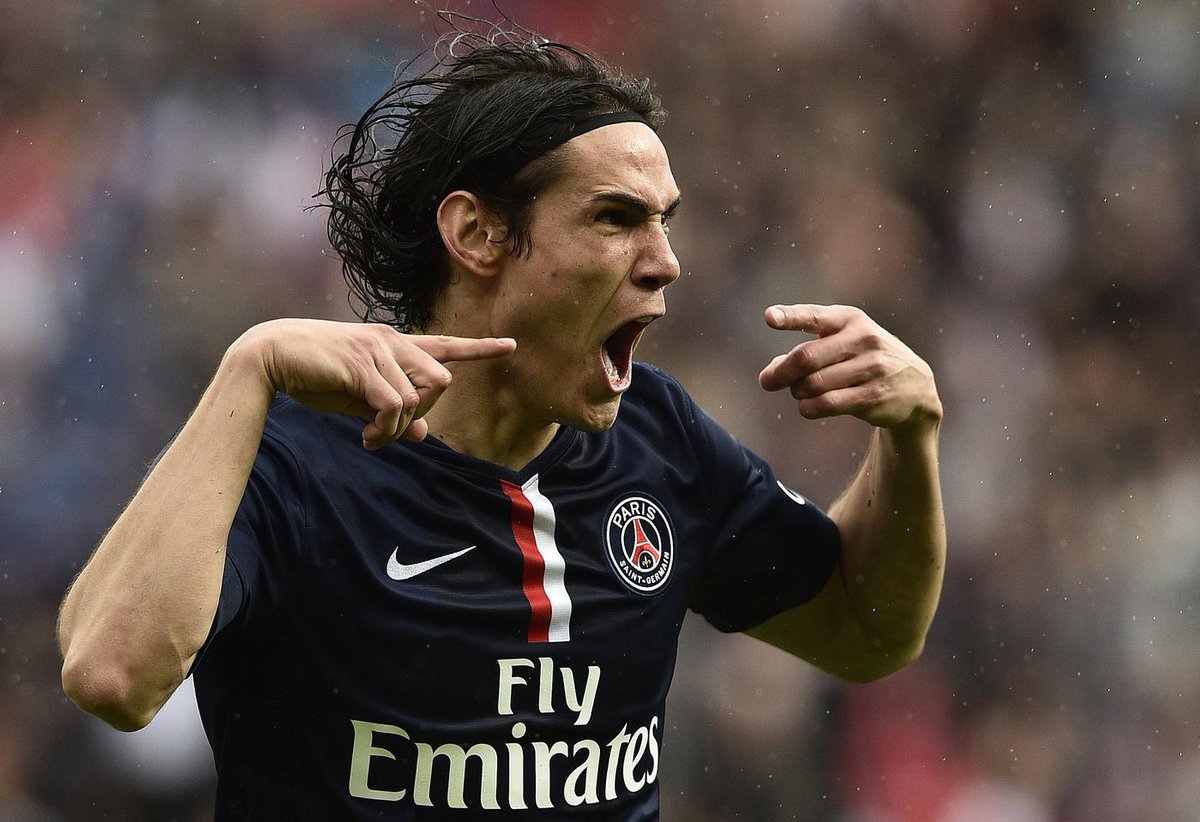 Some spoiled La Liga and PL fans consider the Ligue 1 a Mickey Mouse League. For ignorant fans who have never watched the Ligue 1 in detail, guess where the PL and even the La Liga has been importing young exciting players from? That's right. The so-call Mickey Mouse League. It's where Giroud, Lloris and Gameiro originated from. This Mickey Mouse League is going places. It's going to take time, but patience is virtue.
SCENES! via psg.fr:
Take it easy on him, Cava!
Cava was easily the happiest trooper in the locker room today