"When he plays like this, there is no defense that can stop him. It's impossible. He is used to players defending against him anyway they can and he always ends up enjoying success. He is too good."
– Pep Guardiola on Messi in the build-up to this tie
And how right was Pep!
Had FC Barcelona v Bayern Munich was the final of this season's Champions League, it would have been a worthy and spectacular final! This was football at its finest.
The first half belonged to Manuel Neuer. He pulled off many great saves denying Barcelona every time. It was also man to man defending at its best in midfield. The second half picked up where it left off and just when the commentators thought that this game was going to end in a 0-0 draw, Leo scores in the 77th minute and again 3 minutes later. Two spectacular beauties! He then set up Neymar in injury time to kill the game 3-0.
Although I am satisfied with the 3-0 victory, this is not over.
Leo is now the top scorer of the competition:
SCENES! via Zimbio & Twitter: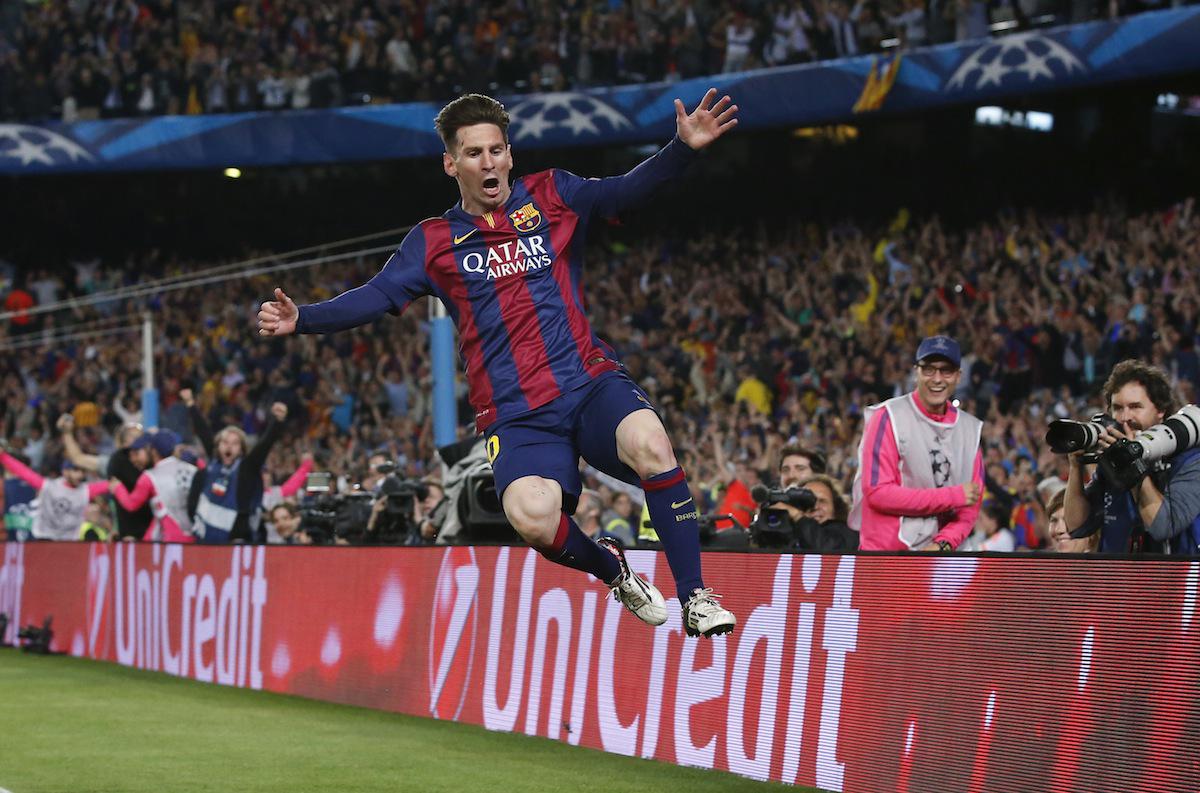 One of my favorite moment was when the fans turned around to celebrate with Leo's lady after he scored.