When I saw Falcao over the weekend, he was waving adieu to the ungrateful Manchester United fans:
Now, he looks spanking brand new with this hair cut: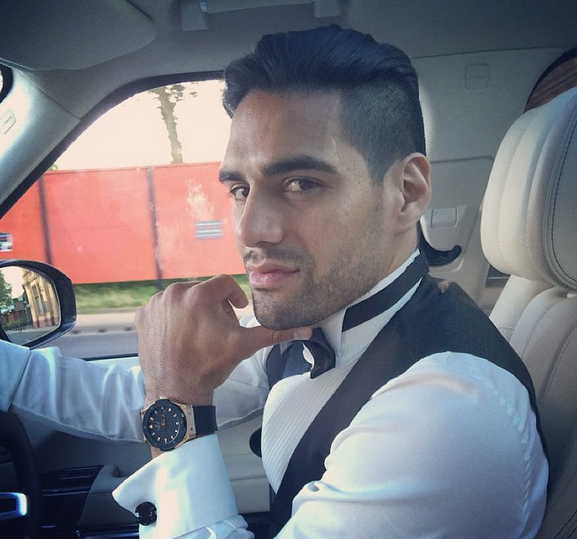 I dig it! It's like he's opening another door towards life and attitude.
People see what they want to see and the English media is no better when it comes to beating Falcao down. Any blind person could see that the so-call genius call LVG was mismanaging him. Mourinho could get better out of Falcao. Heck, even Pellegrini could do better than LVG. I'll love for him to stay in the PL and prove all the naysayers wrong. He might be a flop for the English media, but Falcao did not get where he is today by warming benches and running low on confidence from coaches. LVG did not believe in his team this season and that's why Manchester United suffered badly at the beginning of it.
Call him flop all you want, Man United fans and English media, but in my opinion, it was the wrong time for him to move to MU. However, I hope this comes back and haunt you naysayers next season. He just needs to rediscover his form and look past his injuries and the tiger within will roar once again.
Stay positive, Falcao. I am rooting for you.