The boys got their just reward last evening when France beat Belgium 2-1 on penalty shoot-out to reach the final of the European U17 Championship.
Odsonne Edouard opened the scoreline in the 23rd minute, which was eventually canceled out by Rubin Seigers in the 52nd minute. The game ended 1-1 and it eventually went to penalty shoot-outs which France won 2-1. Luca Zidane had a huge part to play in this. The goalie saved 3 goals and stepped up to the plate to take one for the team, but he missed the penalty, hitting the bar. Nonetheless, I am proud of the team. They worked hard for this.
France will face Germany in the final. This is the fourth U17 final for both teams.
Man of the Match? Well, we have this guy to thank for his hard work between the posts. He was HARDCORE during the shootouts! On another note, Zidane quite reminds me of Paul Nardi. Good stuff! France, your future in goalkeeping is set.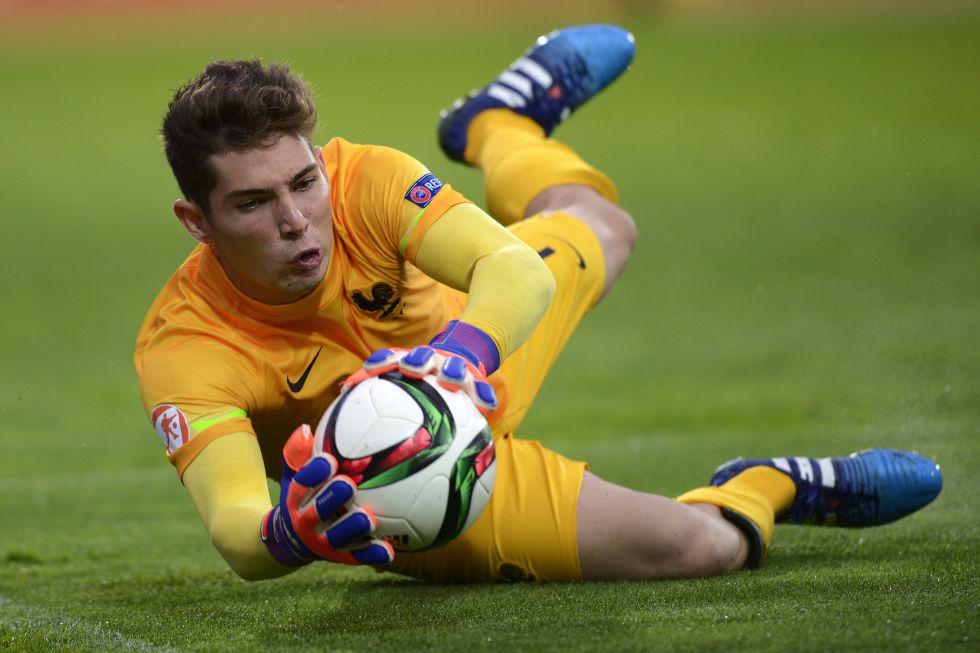 Here is the penalty shootout in full: