"A great closes a chapter, but we'll never forget that your football made us all great."
– Fernando Torres
I am not going to lie, I am going to miss El Maestro. I say this with so many feels.
Yesterday, Xavi announced that he will leave FC Barcelona this summer and had a mouthful to say at his presser. Here are my favorite quotes:
"I want to announce and confirm that I will leave Barça. Hasn't been an easy decision, but it's final. I think it's the moment to go. I'll continue playing at Al Sadd, two more seasons, option for third. I'll also be able to form myself as coach and sports director."
"Club made me recently an offer to renew until 2018, but I had already made the decision."
"It's an exciting project in Qatar, but my ultimate goal is to return to Barça, this is my home. As coach, sports director, whatever."
"I'm 35, I've been at this club for 25 years, I think it's time to leave. I hope Saturday will be a big celebration."
"We already have a Liga, and we play two more finals. The screenplay looks perfect, it seems it was made for me."
"I'm looking forward to lift the Liga trophy in front of the fans on Saturday. They've treated me incredibly, I want to say goodbye."
"A few teammates knew it already. Today, I've formally told it to the whole squad and the coach. But it was already clear for a while"
"I didn't tell my mother about Barcelona's renewal offer, because she's an even bigger Barça fan than me…"
"It will be difficult to put on another shirt. I've worn the Barça shirt since I was 10-11. There are three games left now."
"I will miss Leo, Andres, Busi, Pedro, all my friends… But that's life."
Yes, sometimes decisions are hard to make when it comes to our future, but we have to make them at some point. Echoing the words of  Dani Nieto, thanks for making the difficult look easy.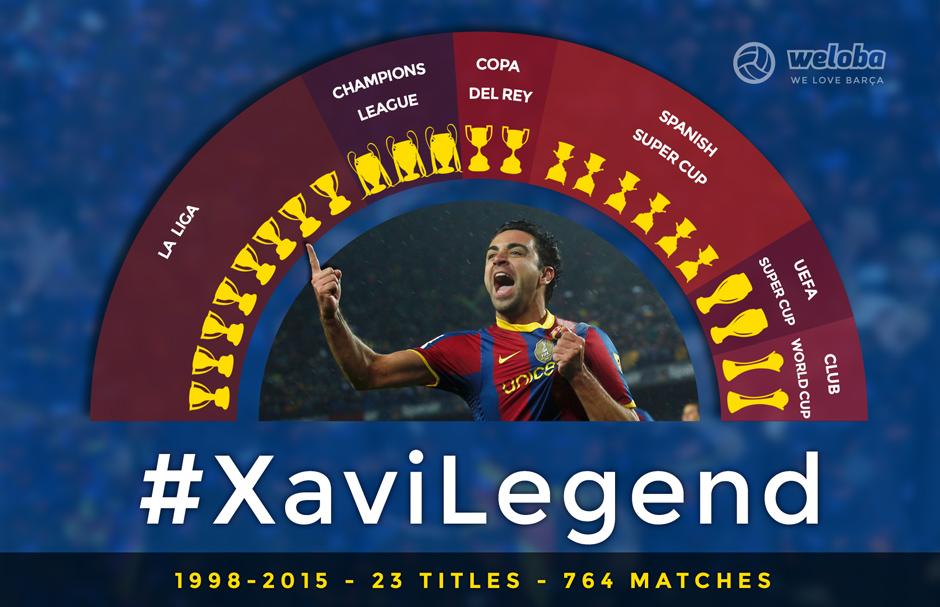 Design by @weloba_en
Our last La Liga game is tomorrow against Deportivo. The players will wear this tribute shirt: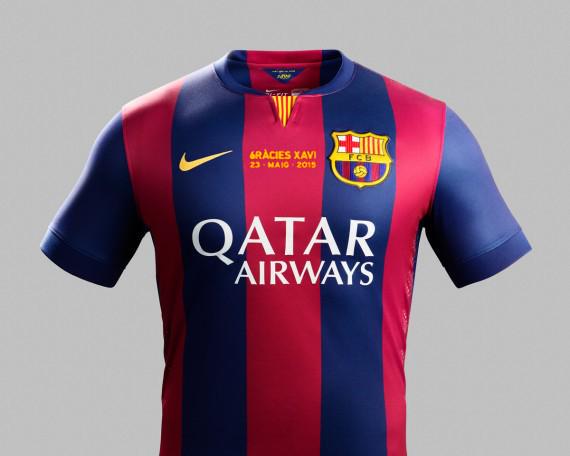 Xavi's trophy cabinet
La Liga: 1998–99, 2004–05, 2005–06,   2008–09, 2009–10, 2010–11, 2012–13,  2014–15
Copa del Rey: 2008–09, 2011–12
Spanish Super Cup: 2005, 2006, 2009, 2010, 2011, 2013
UEFA Champions League: 2005–06, 2008–09, 2010–11
UEFA Super Cup: 2009, 2011
FIFA Club World Cup: 2009, 2011
Enjoy this fan made video: