Grandeur. Respect. Passion: The new Paris Saint-Germain home kit for 2015-16 epitomises the Club's core values.
Classic colours meet Nike Football performance innovation in Paris Saint-Germain's new home kit.
For the 2015-16 season, Paris Saint-Germain will play in a modern and stylish new home kit that emphasises the team's growing status in both French and European football.
This sleek design from Nike Football combines Paris Saint-Germain's celebrated home colours of blue, red and white, respectively representing the club's core values of grandeur, passion and respect.
The home shirt features a navy blue body with Paris Saint-Germain's instantly recognisable red sport stripe. The updated stripe — widened with white trim on either side — runs the full length of the shirt, down the center from a new, clean crewneck collar.
Dark blue shoulders and sleeves create a powerful and physically imposing look, with stripes in this colour running down each of the shirt's flanks.
The shorts also feature a dark blue hue, complemented by a traditional navy stripe on each side.
Inside the neck reads the proud club statement, "ICI C'EST PARIS" ("This is Paris"). These three words evoke Paris Saint-Germain's status within the French capital and pay homage to the club's Parc des Princes home – a stadium that represents the heart of Paris's football culture.
The new home socks are predominantly navy, featuring a series of darker blue chevrons on the back of the calf.
While this new kit represents a proud symbol of the club, it offers players the very latest in Nike performance innovation, fabric technology, moisture management and environmental sustainability.
SOURCE: psg.fr
I FREAKING LOVE IT! I can't wait to see Bae in it. Oh, here he is: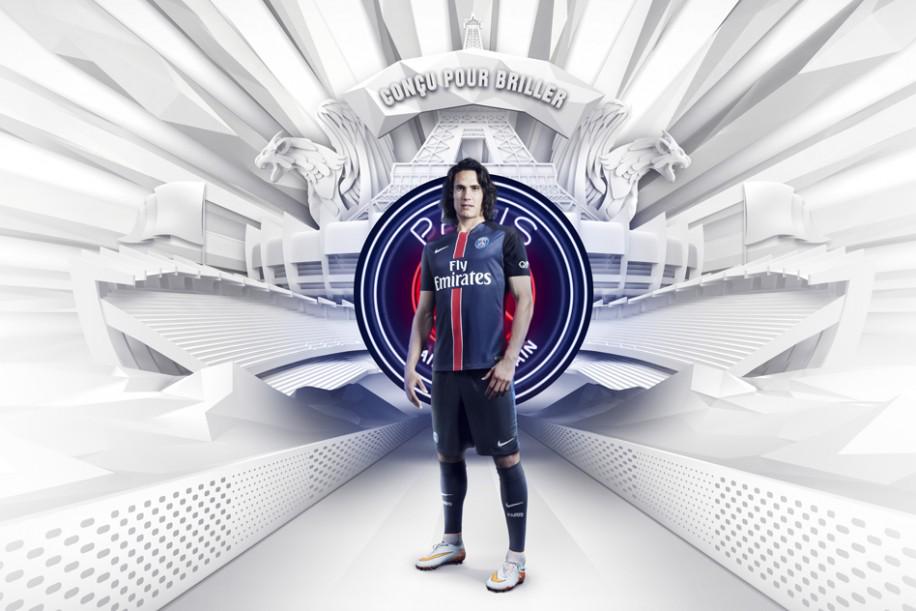 Already scored a brace in the sexy sucker!