"I want to thank all the Paris fans! We win together! Merci Paris! Here's to next season."
– Edinson Cavani
Laurent Blanc has revolutionized Paris Saint-Germain and I hope he'll stay for at least one season more. His football is exciting and entertaining. Season 2014/15 was a new high for him as coach.
Last evening, PSG celebrated their 5th Ligue 1 title, a title that Blanc has managed to win back-to-back. They celebrated in style with fireworks  …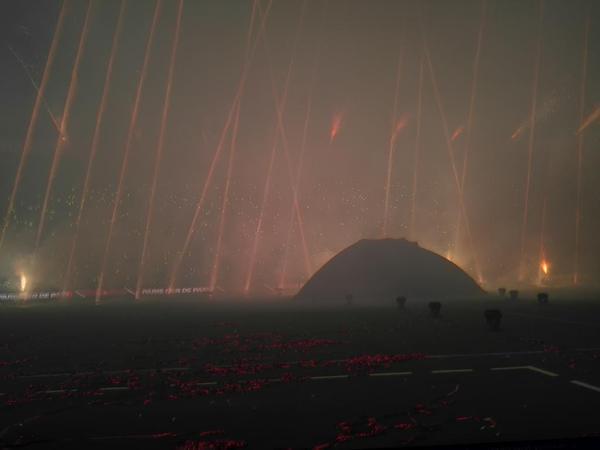 …. and a beautiful laser light show.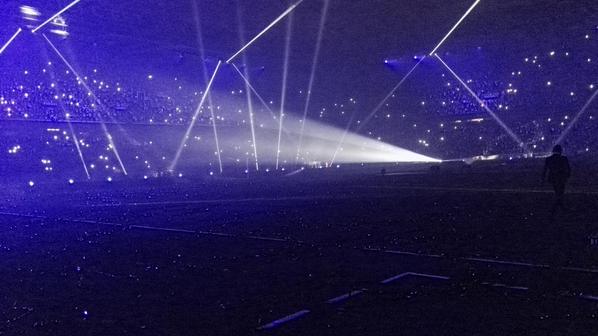 They celebrated in front of a packed Parc des Princes with happiness, knowing that they ended the season on a beautiful note. It was an unforgettable night and I wish I was there.
Enjoy the atmosphere.
PSG v Reims (3-2)
Last evening, PSG played their last Ligue 1 game of the season against Reims and they won 3-2 with a brace from El Matador and one from Rabiot.
Javier Pastore was awarded the Player of the Month for April prior to the match. I credit Blanc for giving Pastore confidence and helping him to rediscover his form. Whose a flop now, eh haters?
"Thank you for everything, for this memorable night. I'm so lucky to finish like this. When we start out, we never imagine this moment, but it's exceptional. I want to thank everybody. Ici c'est Paris!" Zoumana Camara, all the best in your future endeavours!
Hononary captain for the evening 🙂
❤
That's right, Ref! El Matador's the man!
Blanc is the doing of this 😛
Again, all the best Camara. You'll definitely be missed.
Ze Celebrations! 
Zlatan acting like a proud papa
A united locker room is a happy atmosphere 🙂
Hair in a pretty row: Zlatan, Rabiot, Luiz, Cavani
'I just want to go home!'
This man was probably one of he happiest there
Captain Silva
I think it was well deserved. Champions.
The beautiful hair in all its glory!
Look at the lil cutie!
Yep, he likes winning silverware
And they line up to go next …
Speech! Speech! Speech!
What a party! Merci psg.fr