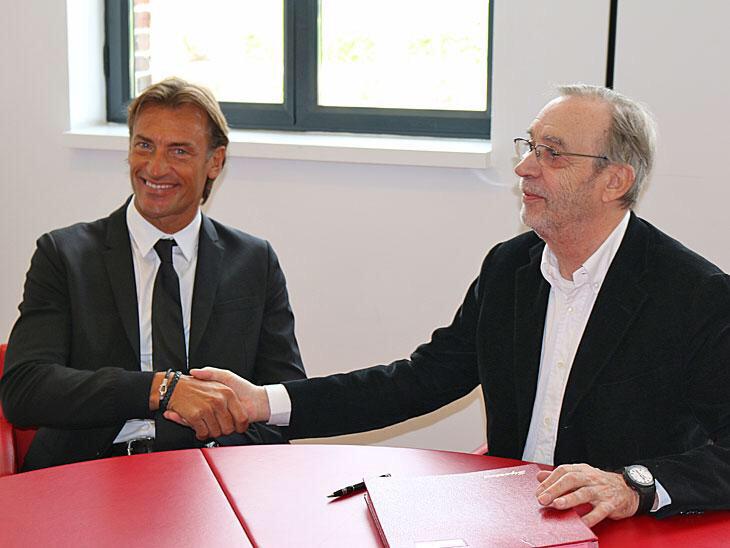 "All managers would like to have the playing style that Barcelona have, but that is not always possible."
–  Hervé Renard
Just call him Mr. Adaptable.
A beaming Hervé Renard has signed a 3 year deal with Lille and has immediately taken charge of his new club. Renard is not known for staying put for long, so I am surprised they even let him sign a 3-year-deal. It won't be too long before he longs for Africa or maybe even Spain or England.
All the best with this new adventure, Mr. Renard. I hope you prove me wrong about the unrest part.