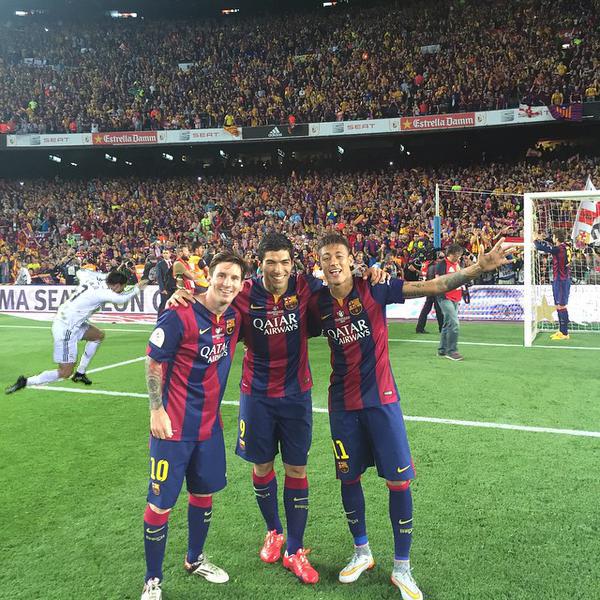 "We're used to Messi, we enjoy him every day in training. His first goal was from another galaxy."
– Luis Enrique 
FC Barcelona has added yet another trophy to their cabinet this season: the so-call Mickey Mouse Cup, oops! I mean, the Copa del Rey. Yes, we've added the Copa and I am still in my element because of Leo's first goal. It was probably the best goal he has scored in his career.
Watch that incredible solo goal here:
Barcelona played hosts to Bilbao at the Camp Nou earlier this evening winning 3-1 with a brace from Leo and one from Neymar.
Barcelona are the only Spanish team in history to win the Copa after playing 8+ games and winning them all. ALSO, Messi, Suarez and Neymar broke the Spanish record for most goals scored in a single season by a trio with 120. Benzema, Ronaldo and Higuain held the previous record.
SCENES! via Twitter: