"We always try to play good football and we tried the whole game, but they wanted to fight and we showed we can also play that way."
Lionel Messi
The rivalry is real!
What Messi is basically saying is that Uruguay didn't want Argentina to play their football. Uruguay resorted to useless man-marking tactics which they eventually paid for when Aguero scored a wicked header in the 55th minute.
The set-up for Aguero's goal was beautiful, Pastore was on fire, Messi was unstoppable and let's give it up for Romero for his save in the dying minutes saved Argentina from sharing the spoils. Argentina deserved to win, end of.
Messi had a great game and was unlucky to claim a goal for himself. He was presented with the Man of the Match award after rejecting the one against Paraguay because he felt as if he did not deserve it.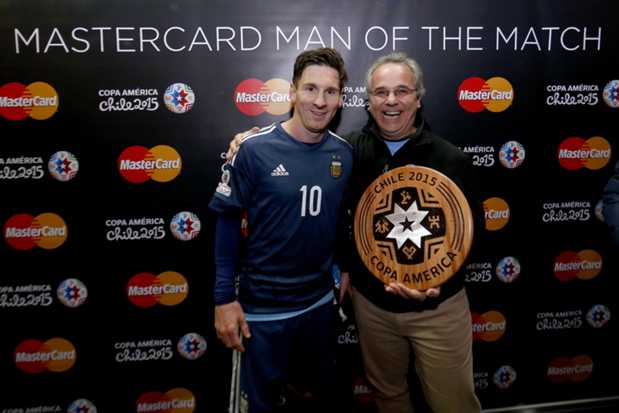 http://www.dailymail.co.uk/sport/football/article-3126495/Lionel-Messi-rejected-man-match-award-Argentina-s-Copa-America-collapse-against-Paraguay.html
SCENES!!!!
Messi be like, 'Dinner's on me tonight.'