Before I begin, here is the video footage of the incident:
Last evening, FC Barcelona might have beaten AS Roma 3-0 for the Joan Gamper Trophy and Leo might have help set up the first goal, and he might have scored a superb goal and Rakitic might have scored a cracker, but everyone is still focusing on that Leo-Mapou Yanga-Mbiwa incident.
Both Leo and Yanga-Mbiwa should have been sent off. Yanga-Mbiwa for provoking and Leo for retaliating with the headbutt and neck grab. I have no idea what Yanga-Mbiwa said or did to Messi but I don't think Leo would have reacted the way he did if something was not said. It is not the first time Leo has reacted this way but we cannot expect him to stay calm all the time.
As I have been insisting all along, Leo is not a Saint. No one is. He is only human just like all of us, but when worshippers keep putting him on a pedastal and attaching his likeliness to that of a godly figure, they lose sight of how very human-like Leo is. Yes, it means he can lose his cool when we're not expecting it and it also means he can react when provoked just like we mere mortals do sometimes. He was wrong to react that way seeing that he is a professional sportsman, but he rarely loses his cool unless he is threatened.
I know some people might say that footballers do it all the time, but because Leo is the universe's greatest everyone would come down harder on him. At least he do not lash out on a regular basis when he is getting battered on the field, but it would have been nice if he had kept his cool.
Friendly or not, it was a football match and the last time I checked, the rules were not done away with. They should have been sent off and not given yellow cards. This incident does not take away anything from the man that is Lionel Messi. He is still the greatest player in the universe.
By the way, get a load of Leo's toned body, eh?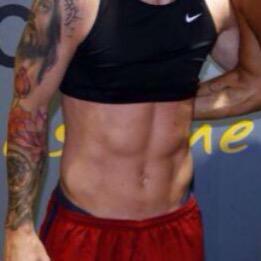 Goal highlights from the game: