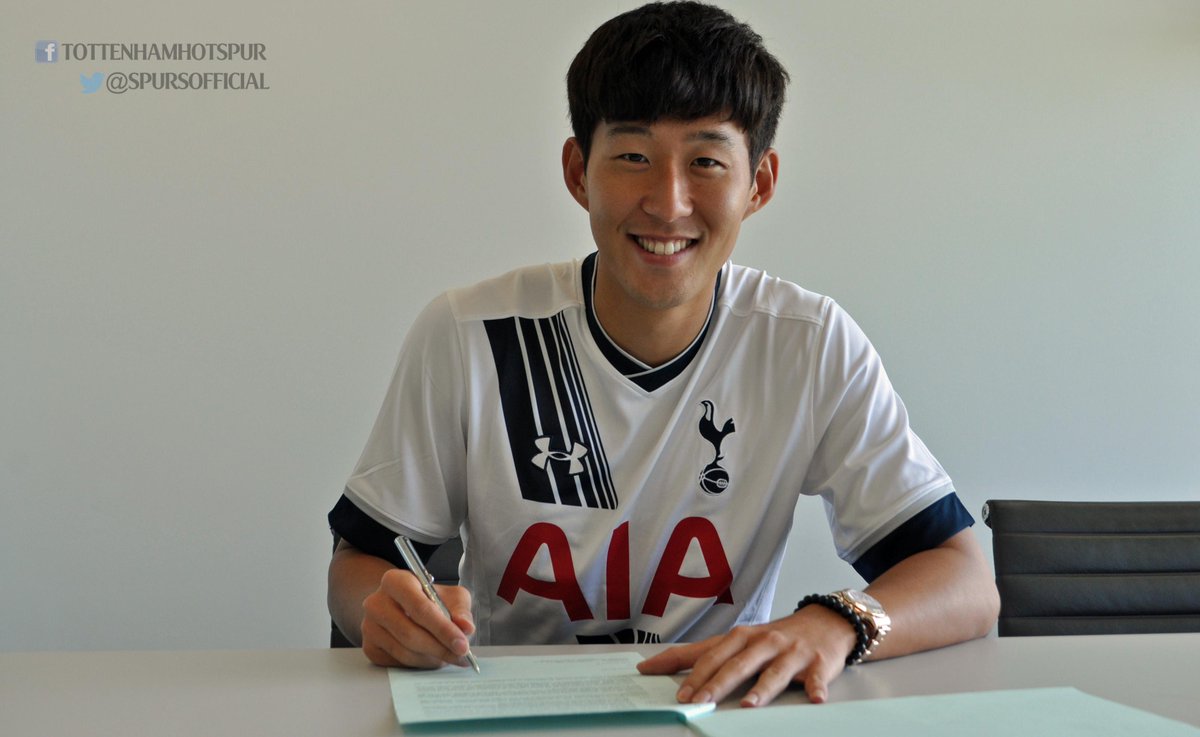 "My goal has always been to play in the Premier League and Tottenham have given me a great opportunity to do that and I am really happy to have the chance to come here.
'I love the Premier League and I am very excited to play at White Hart Lane. I have not played there yet, but I'd Iove to go out there, show my abilities and perform for the Spurs fans as soon as possible."
Son Heung-Min has signed from Bayer Leverkusen for Spurs and was handed the #7 shirt.
The only thing I know about him is the fact that he not only scores but creates some wonderful goals and he's got a great infectious smile that I love. I can't wait to see this young man in action for Spurs.