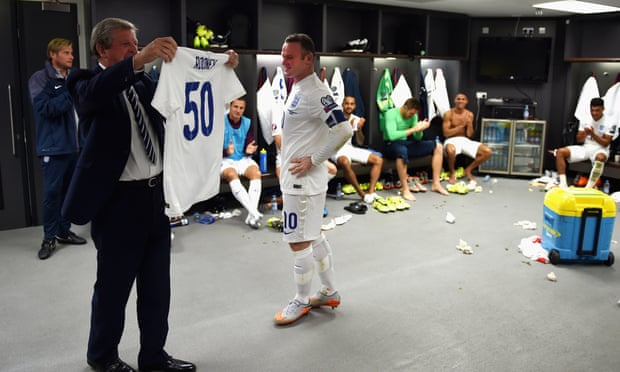 Last evening, Rooney scored his 50th goal for England from the penalty spot in the Euro 2016 qualifier against Switzerland. With this goal, the English captain has become England's all-time record goalscorer, breaking Sir Bobby Charlton's 1970 record of 49 goals.
I am feeling a little bit blunt. Had it not been for the group that England was given, I don't think Rooney would have been England's top goal scorer just yet. This is Group E:
England 25 pts
Switzerland 15 pts
Slovenia 12 pts
Estonia 10 pts
Lithuania 9 pts
San Marino 1 pt
San Marino is no competition for anyone. They need major resources to develop their football. I hope to see that one day. With all due respect, had England been in a tougher group, they wouldn't have been this enthusiastic, but congrats Rooney. I know there's plenty more of that where it came from.