Lionel Messi is branching off into toys.
Yes, toys.
According to prnewswire :
Funtastic Ltd and Leo Messi Management S.L.U. have signed a landmark deal to develop an exclusive toy from his own Messi branded range of products, which will put a smile on the faces of millions of children around the globe.
Messi, the undisputed champion of international football, the winner of 4 FIFA Ballon d'Or (Golden Balls) and the world's number one player will become the face of this innovative product line, Leo Messi FootBubbles by Funtastic.
Funtastic's revolutionary product turns the regular bubble into a bubble that can be juggled with your feet. The secret is the winning combination of FootBubbles Super Solution and Messi socks.
Funtastic CEO Nir Pizmony said, "Signing Messi is the culmination of months of planning and negotiation, it's an exciting chapter for Funtastic and we have now set a high benchmark for the global Toy industry. Having the most talented football player in the world in our corner gives Funtastic tremendous fire power, and we can't wait to go to market with the Messi branded products. This is a very exciting time."
Leo Messi and his management team are also very excited to launch Leo Messi FootBubbles. They commented "It's an honor that a company with such long experience in the toy industry, of more than 20 years, wanted to form a joint venture with us to develop a new range of toys. Our association with Funtastic has only just begun, and we look forward to building this relationship."
Key retailers within the Funtastic global distribution footprint have been ecstatic about the news, and support for the products has been overwhelming. Messi branded toys land in Australia mid-September 2015, with other countries to follow immediately.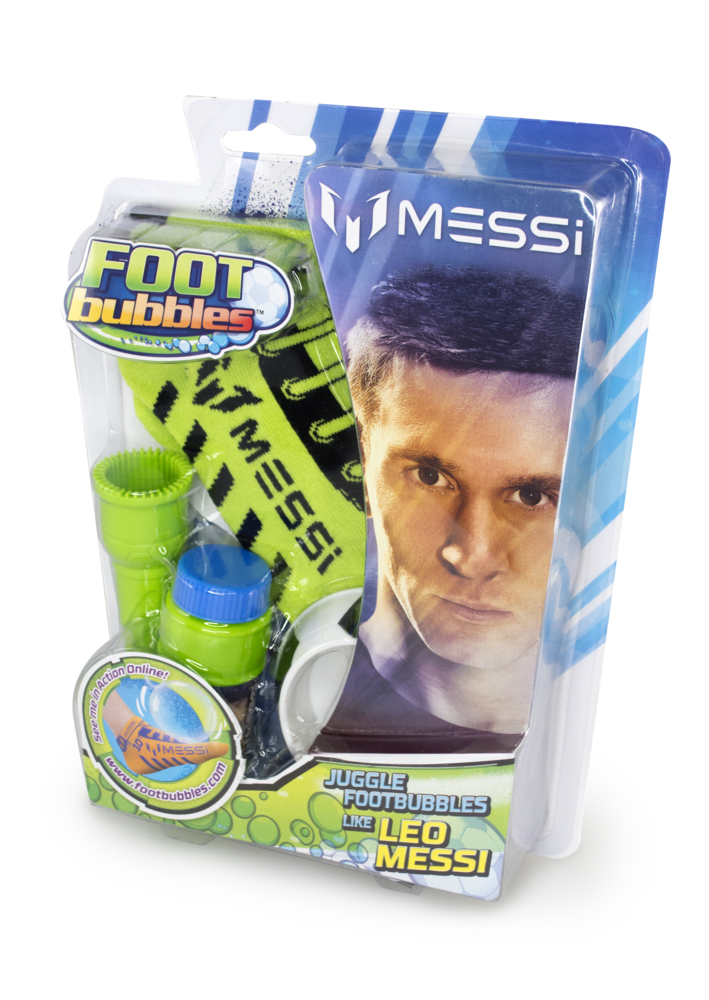 Watch the ad here:
Here's what I think: I love the socks, but I am not keen on playing any foot bubbles. I don't know why Leo put his image on FootBubbles. And I think the ad is bizarre … but I love this part right here:
It just reminded me that the simple things in life are free and to be enjoyed. 🙂
*** GIFs via Tumblr