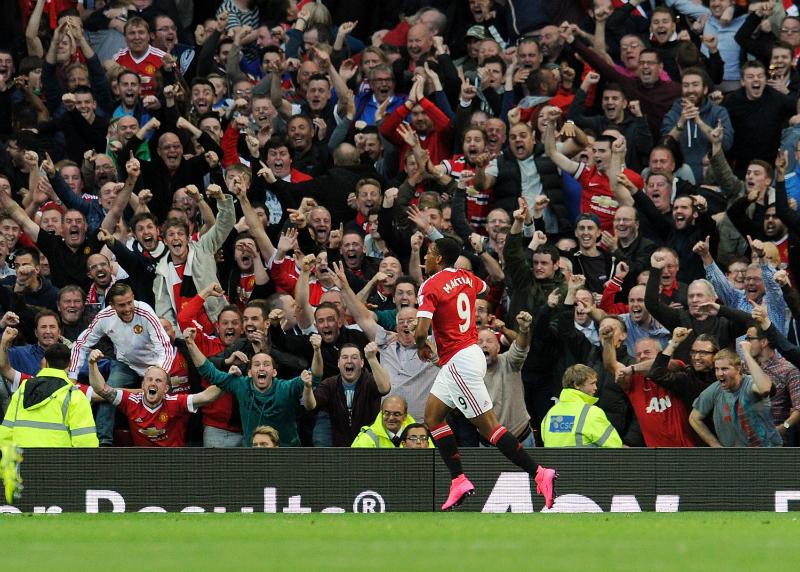 Manchester United v Liverpool.
You'd think that it was an exciting match seeing the 3-1 result at the end, but the first half was quite boring and I almost gave up on it over the weekend.
Taking it from the 49th minute, Daley Blind slammed home a Mata free kick for the lead. Anthony Martial was given his debut in the 65th minute when he was subbed on for Mata. In the 70th minute, Herrera scored a penalty to make it 2-nothing. Then Benteke scored a beautiful goal that could have been a contender for Goal of the Season! A DELICIOUS OVERHEAD VOLLEY!! But that was soon canceled out when Martial scored 2 minutes later and IT WAS A GOAL FOR THE AGES!! IT WAS MESSIESQUE!! Martial dances his way past three defenders, nutmegged poor Skrtel and curled home his first goal for United in the far post.
GOAL OF THE SEASON RIGHT THERE!!
Well, one of. I don't want to overrate Martial, but I know he'll do just fine just like Henry and Evra did at United.
Fun Fact: Blind, Herrera and Martial ALL scored with their first shot in the Pl this season.
Watch the new boy's debut show and goal here: