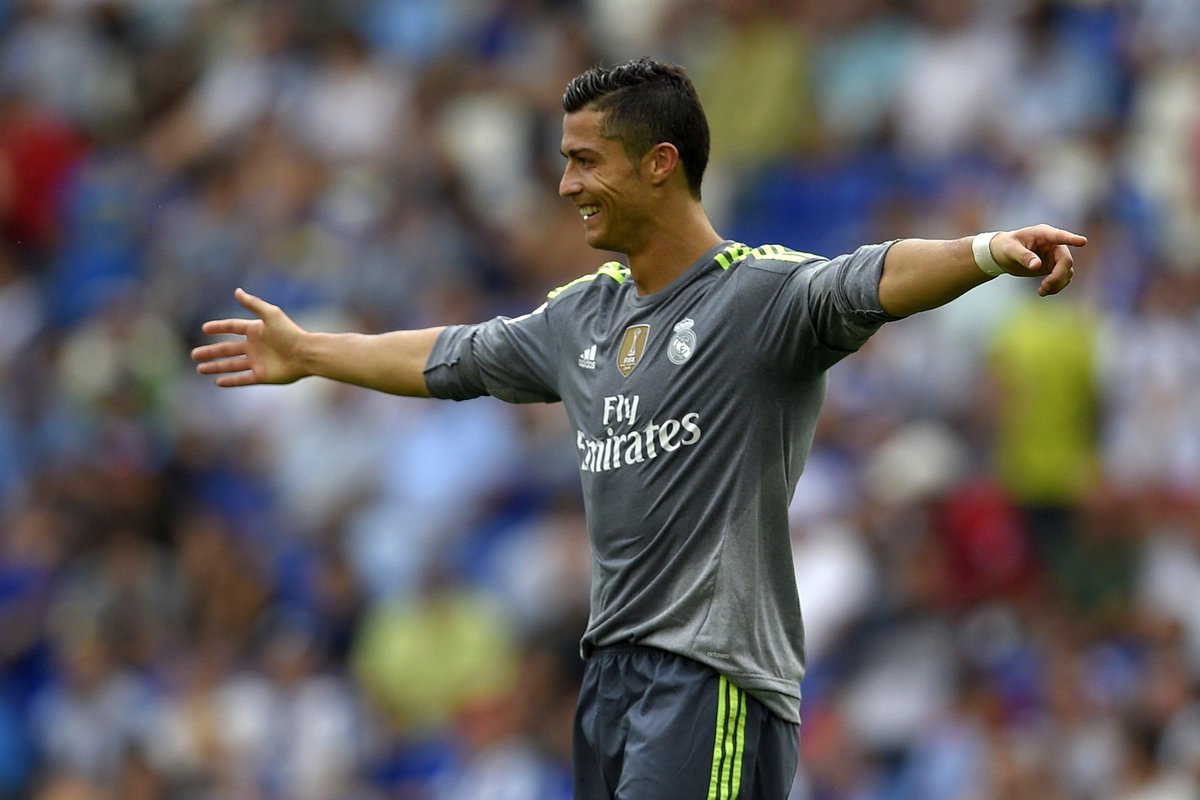 Cristiano Ronaldo continues to make history with Real Madrid.
Over the weekend, Real Madrid won 6-0 at Espanyol, but eyes were on Ronaldo as the Portuguese scored 5 big ones to help his team to this vital victory. Ronaldo is now the club's top La Liga scorer with 231 goals overtaking Raul's 228.
Ronaldo clocked in his manita at 7th, 17th (penalty), 20th, 61st and 81st minutes respectively. Espanyol made it ridiculously easy, but I do not take anything away from Cris's goal scoring abilities.
It was a good day to break records!
Watch the manita here: