"We knew we had to show in the second half we are the European champions. We didn't play well, but we don't need a lot."
Luis Suarez
It was a frustrating evening at the Camp Nou for the champions as they hosted Bayer Leverkusen. Barcelona trailed for the majority of the match. The team on a whole had a bad evening and maybe they didn't deserve to win the game, but they fought hard to come back from 1-0 down in the first half to win it 2-1 late in the second.
Papadopoulos opened the game with a well-deserving header in the 22nd minute after Barcelona found it hard to break through a well-organized defense. Iniesta was forced off with an injury and Sergi Roberto came on in his place. When the 80th minute chimed, Leverkusen looked set to claim a rare win at the Camp Nou, but Sergi Roberto rained on their parade by leveling things up and two minutes later, Luis Suarez scored a stunner and dedicated it to Leo, who was watching the game from the stands.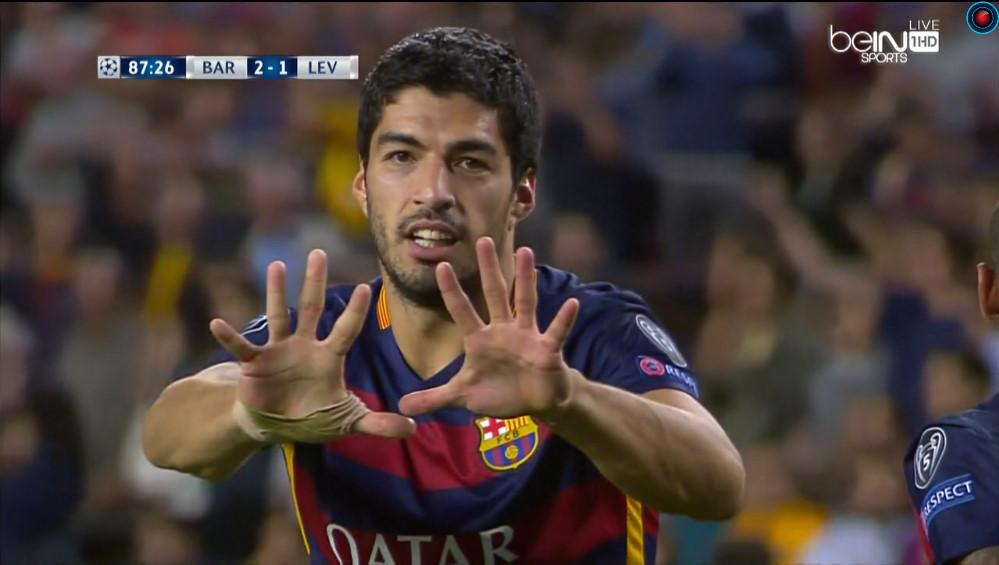 I am not going to blame Mathieu alone for a bad game. In general the team played without heart and although I am delighted with the win, it doesn't feel like one at all. Suarez can lead in place of Messi so fans should have no fear, but I need more than this from what Barcelona is giving me this season. It seems as if they still need to find themselves.