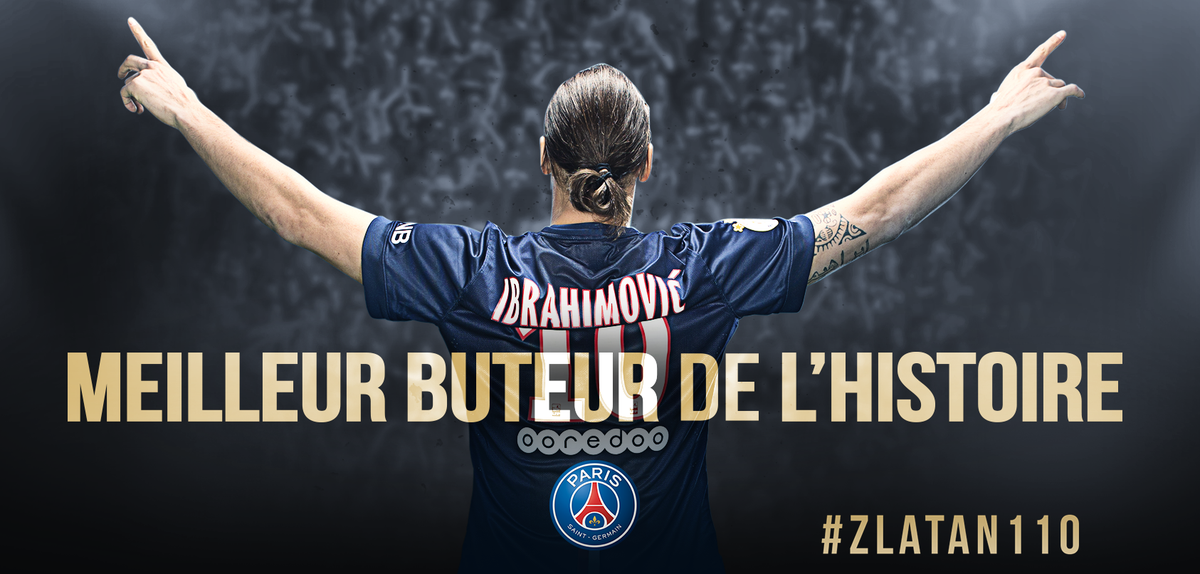 Last evening, Zlatan scored his 109th and 110th goals (both penalties) in the first half against Marseille to tie then surpass Paulista as PSG's all-time top scorer.
Congrats Zlatan! This record was inevitable.
Watch the highlights from the match here:
And here. Yes, Rihanna was there, but I don't care for her.