"I cannot explain how I do things, it would give away clues. Everything is born from practicing many times."
Neymar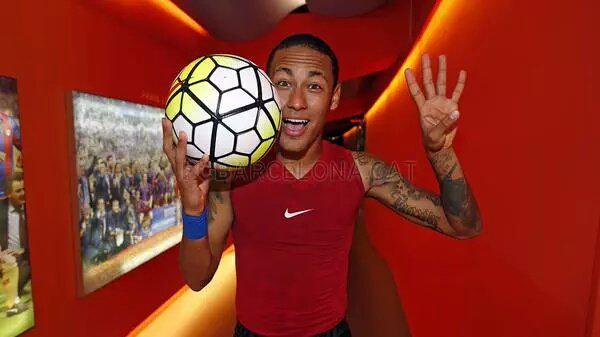 Neymar scored a poker (4 goals) for the fifth time in his career as Lionel Messi looked on from the stands.
FC Barcelona struggled to find an equalizer when they hosted Rayo Vallecano over the weekend. Rayo went ahead and Barcelona led the fight back through a Neymar penalty. We eventually won 5-2 in the end with a hardworking Saurez getting the final say.
Neymar clocked in his poker in the 22nd (penalty), 32nd (penalty), 69th and 70th minute respectively. He then provided Suarez with the 5th goal in the 77th minute.
Ney is now the top scorer of the Liga with 8 goals. I wonder where the haters are now because I don't hear them?