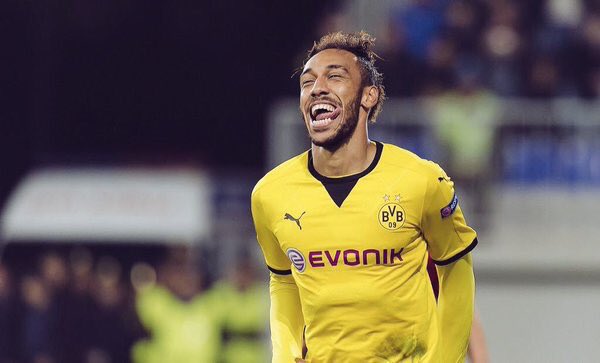 Aubameyang scored his second hat-trick in just four days after scoring all Dortmund's goals in the 3-1 Europa League victory over Qabala on Thursday. He wasn't satisfied with just one hat-trick. He was hungry for more and after netting a hat-trick in Dortmund's 5-1 victory over Augsburg, the youngster revealed that he made a bet with his family that he will score three goals in this match.
Aubameyang clocked in his hat-trick in the 18th, 85th and 90th minute respectively, no penalties. Keep this up and people would be banging down his door in the January transfer window.
FUN FACT:
In 2013, Aubameyang scored a hat-trick on his debut for Dortmund against Augsburg.