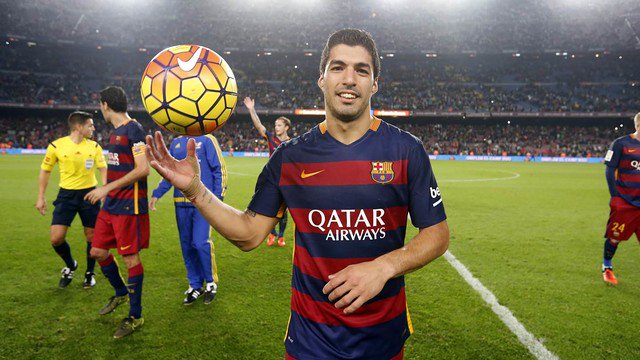 "Very happy to celebrate my first Barça year with a very important win. Thanks to all for the support!"
Luis Suàrez
Luis Suàrez grabbed a hat-trick on his one year anniversary with FC Barcelona and I am certain it's going to be one of his all-time favorite memories in years to come. This was his second Liga hat-trick and it was vital to our 3-1 win over Eibar. Mascherano was straight up red carded in the 85th minute, but Barcelona held on for the victory. We're currently sitting in second place with 21 points behind Real Madrid who also has 21 points, but the difference between them and us is their goal difference. We have 8 and they have 18.
Suàrez clocked in his hat-trick in the 21st, 48th and 85th minute respectively.
Leo at & after the game: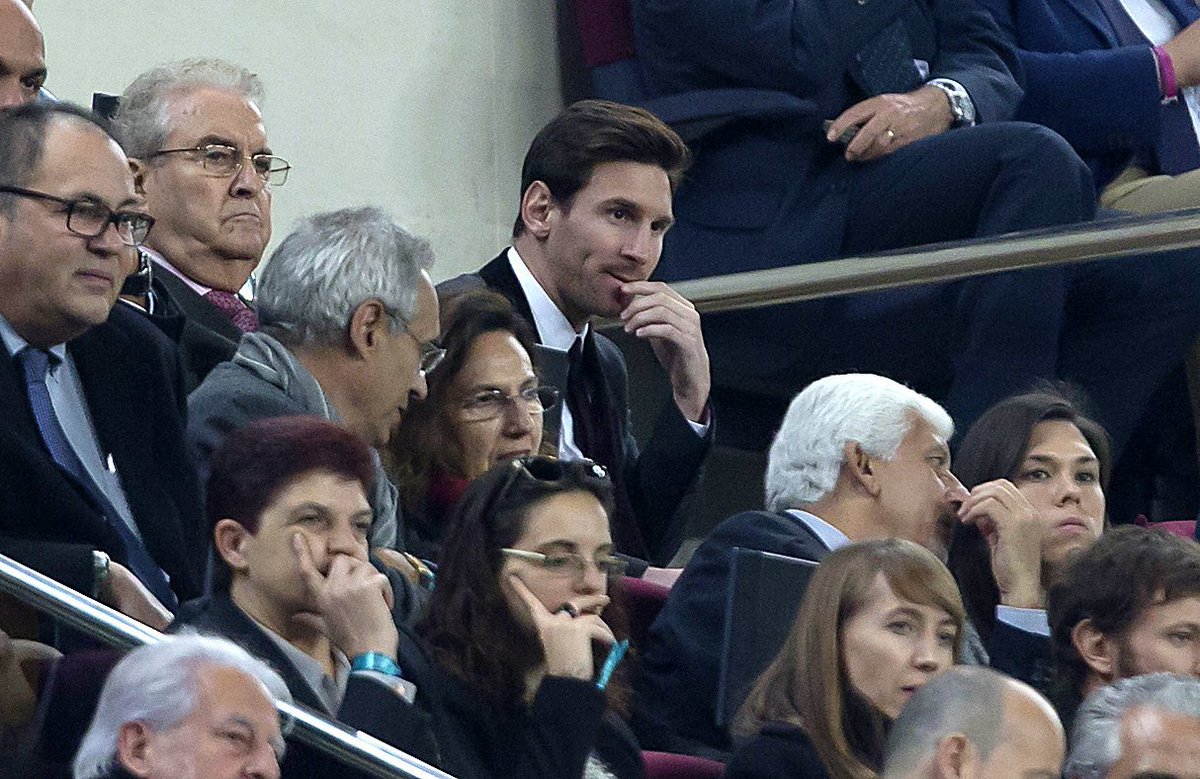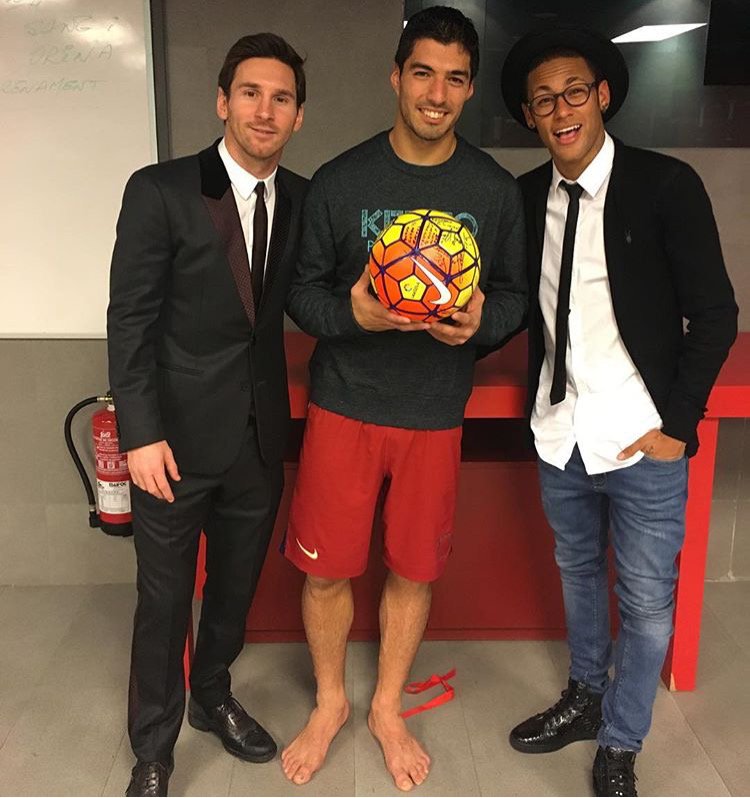 Leo slayed!