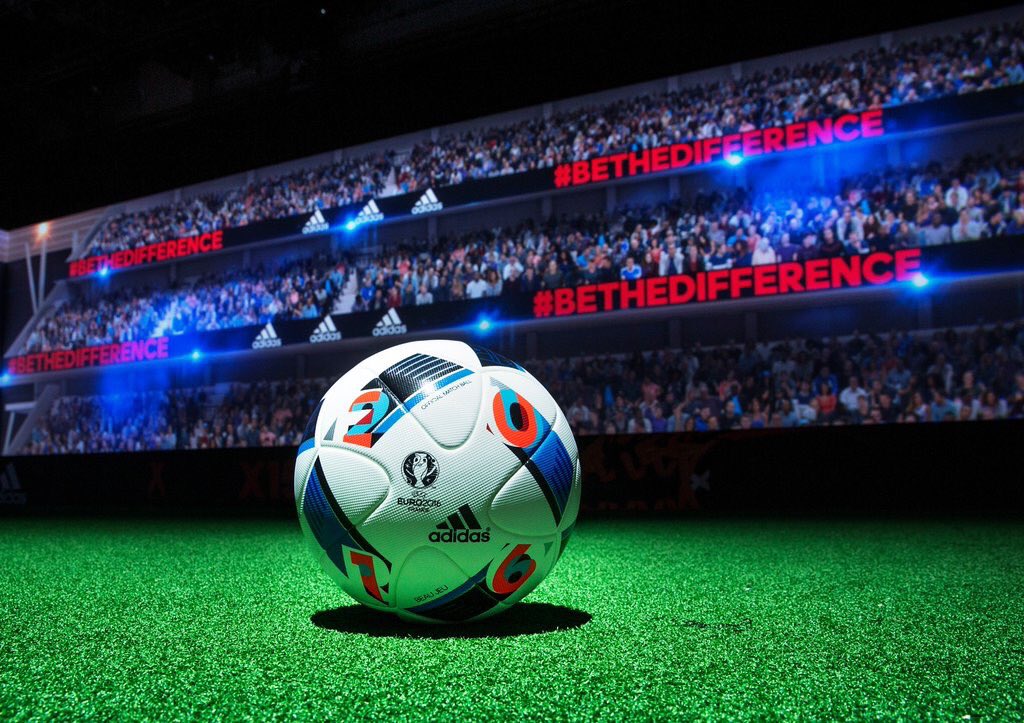 Image via @GFN_France
Hey, what do ya know? It's round and I see a ball.
Gareth Bale already tested Beau Jeu and he likes it:
"I tested Beau Jeu in training with long shots, passes and running at pace. It performed brilliantly."
Beau Jeu simply translates to 'Nice game' in English and the ball will be given out to all competing nations by the end of November so that players can get used to it.
Nice ball.