The French team landed in England safely last evening. Didier Deschamps and Hugo Lloris attended the presser. The French captain admitted the team's reservations over the friendly that will take place this evening, but in the end the squad has respected the decision of the France Football Federation (FFF).
The team is focus on doing their country proud:
"We did have some doubt, some concerns about the game but at the end the president confirmed we had to play this game and I think like all my teammates we respect the decision and it will be a good opportunity to represent the French nation.
"The French nation is more important than football."
The team respects the decision of the FFF:
"We were in mourning together. The president made the right decision to play this game. It's an opportunity to show character and share this moment with the England people. We weren't cut off. We were all together and talked a lot about it. We followed it on TV and on the internet. We're humans, so there were doubts about whether to play. But the coach and staff managed it well."
The French captain also touched on teammate Lassana Diarra who had confirmed that he lost a cousin during the attacks on Friday:
"We shared that traumatic moment with him. He's been quite discreet about it. I think he just wants to represent his country."
Didier Deschamps touched on the importance of wearing the blue, white and red.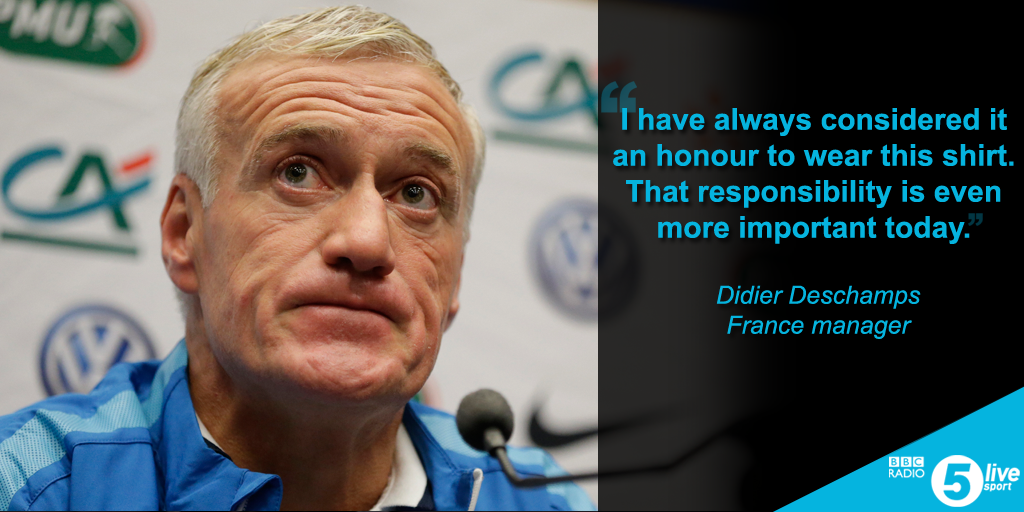 The coach also paid tribute to Lassana Diarra:
"Of course two of our squad have been profoundly touched by the terrible incidents," 
"On the one hand, Antoine Griezmann was fortunate enough to have a feeling of relief and happiness – the fact that his sister managed to stay alive in the incident that happened at the Bataclan concert. 
"Lass unfortunately has been touched deeply by the loss of a relative who he was very, very close to.
"We've managed to stay together. I think that it's great that he's stayed with us.
"I've talked with both the lads, as I have with a lot of the players and I think that his presence has almost been a sense of reassurance for us. 
"Lassana has been very strong. He, as we all have, has learnt the value of unity and solidarity. 
"I can only repeat at this time the message that Lassana Diarra has put out on social media, the very strong message that sport knows no colour and knows no religion."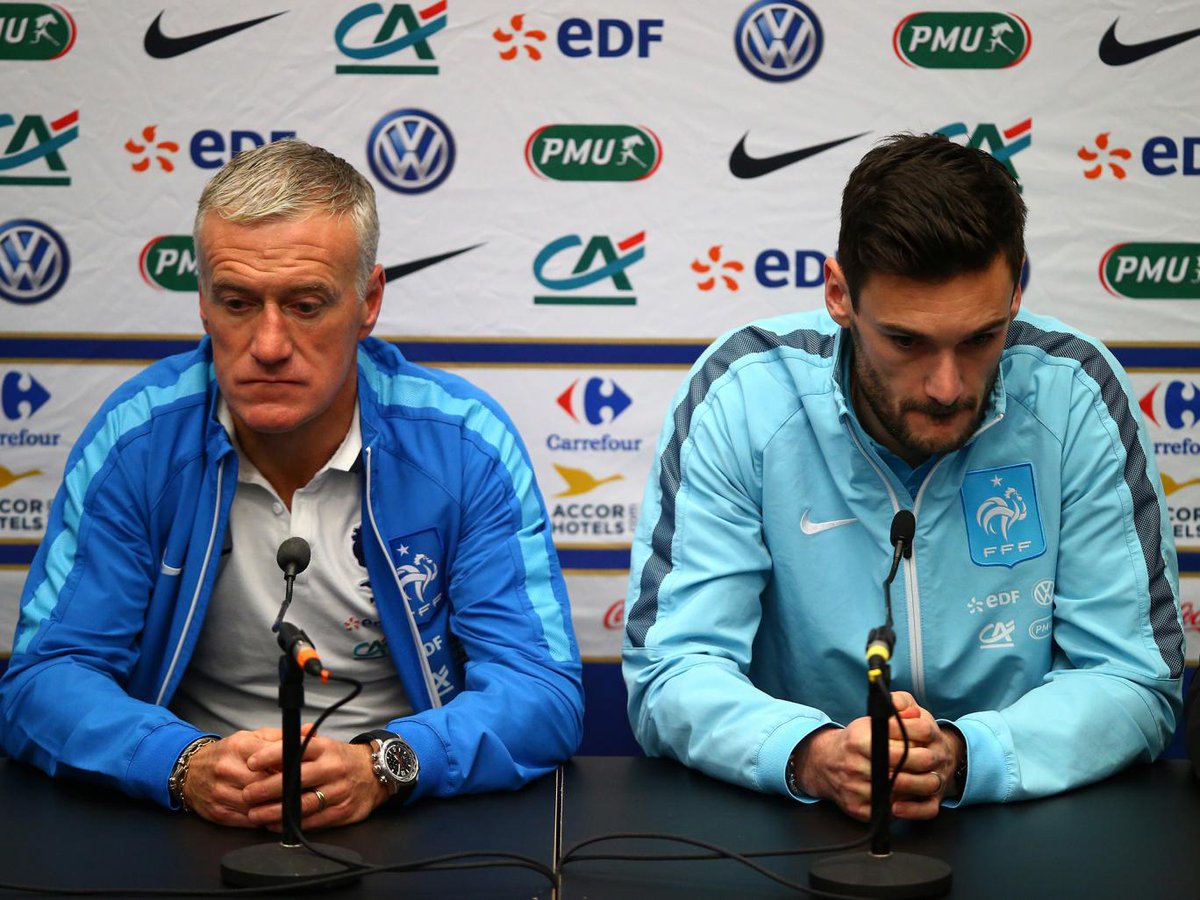 The English fans have been urged to learn and sing the words to 'La Marseillaise'. It's going to be a match to remember.