Dutch legend, Johan Cruyff was honored during Netherlands v France last evening.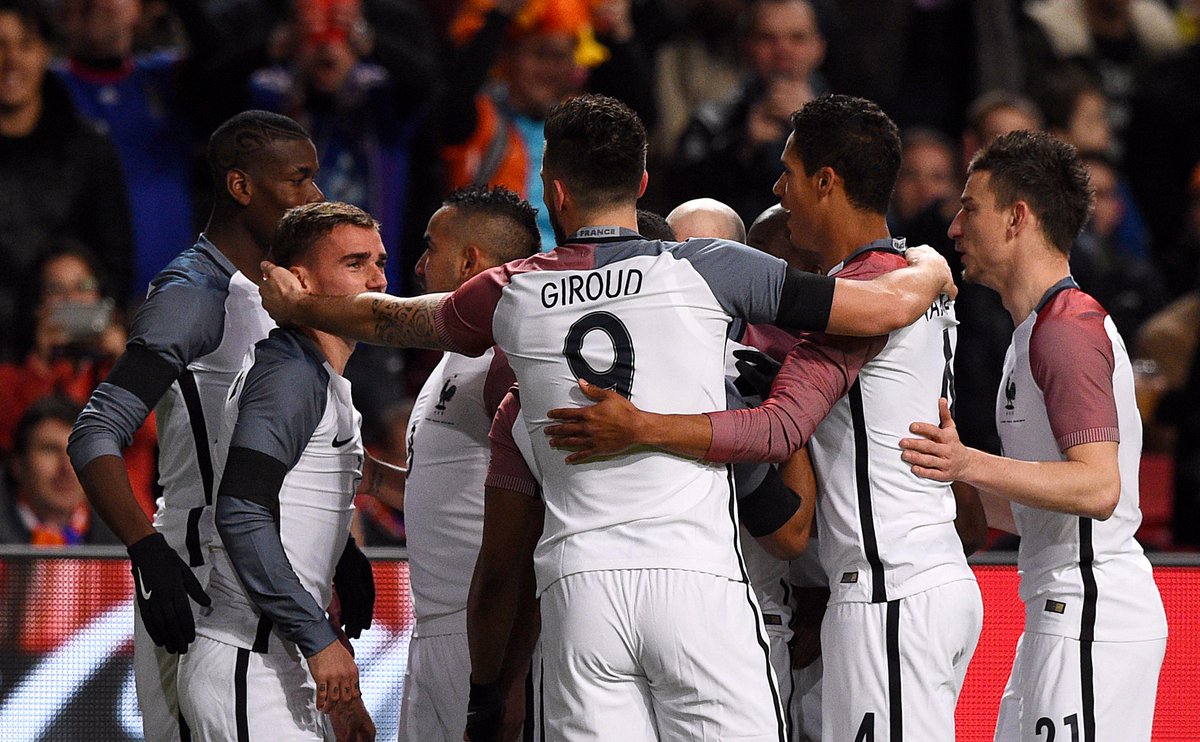 Bring it in!
Antoine Griezmann (brilliant free kick) and Olivier Giroud scored early for France to give them a 2-0 lead over Netherlands. The game was stopped in the 14th minute to pay tribute to the late Cruyff, who passed on on Thursday after a hard fought battle with cancer. Netherlands improved in the second half and by the 86th minute, the game was tied at 2-2. But Les Bleus were determined to go home with a victory in the bag and with three minutes remanining, captain Blaise Matuidi fired home the winner.
The team played well, but my Man of the Match was DimitriPayet for he was everywhere when needed to be.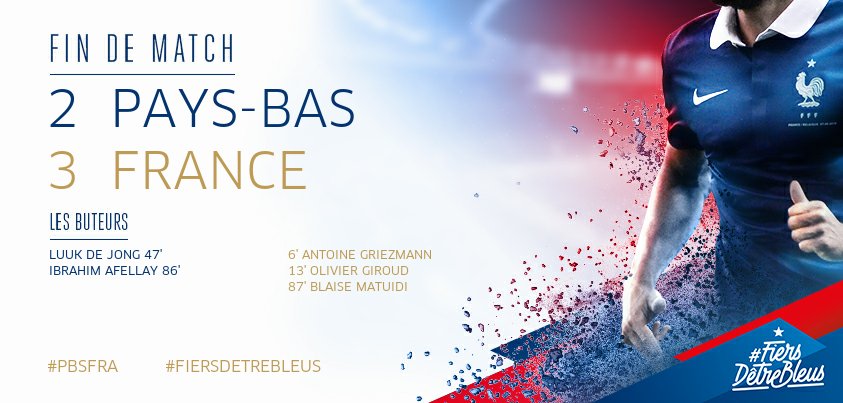 ALLEZ LES BLEUS

!!