N'Golo Kante scored on his debut for Les Bleus. It was also his and Payet's birthday.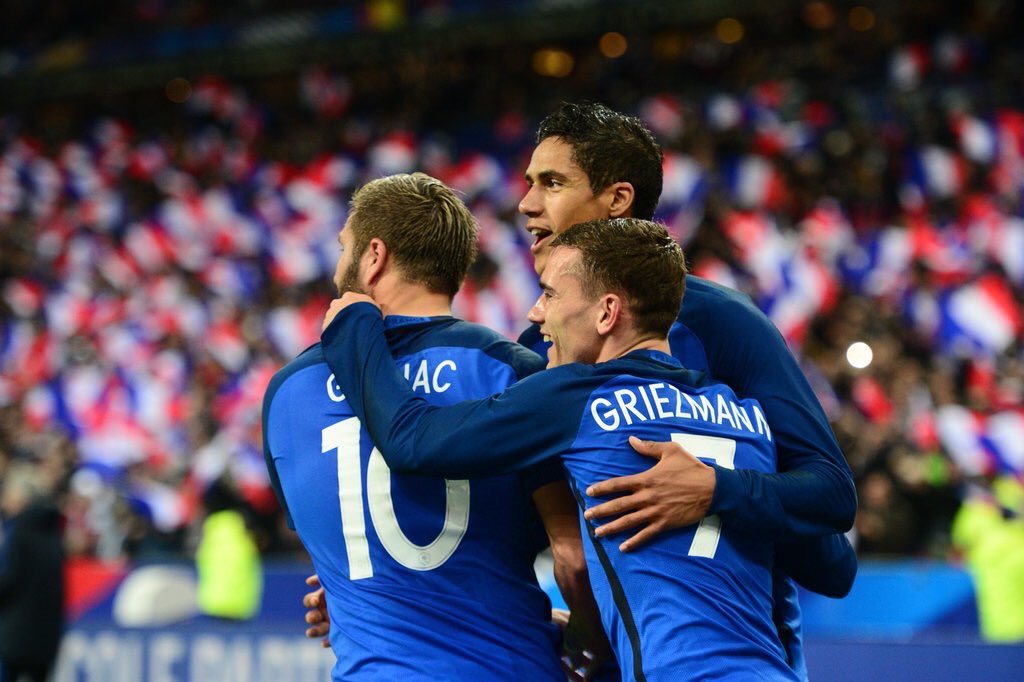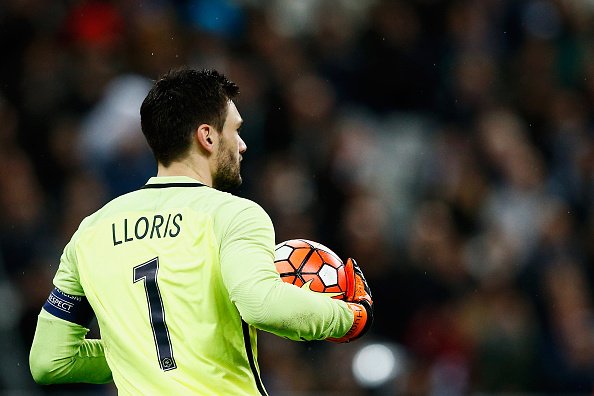 Birthday boys, Dimitri Payet (29) and N'Golo Kanté (25) must still be on cloud 9 after delivering memorable goals on their birthday last evening at the Stade de France.
Hugo Lloris was back between the sticks when France hosted Russia on their emotional return to the Stade de France since the Paris terror attacks in November.
Les Bleus got off to a great start through Kanté who scored the opener in the 8th minute. André-Pierre Gignac scored a spectacular header in the 38th minute and ran off to celebrate with the bench notably Steve Mandanda. However, Russia will get one back through Aleksandr Kokorin leaving Lloris helpless before Dimitri Payet restored the two-goal cushion in the 64th minute via a scrumptious free kick. Four minutes later, the Russians struck goal again, this time through Yuri Zhirkov. The match was eventually put to bed with a wicked clever finish by Kingsley Coman.
The Good
Les Bleus kept possession and played as a team in sync and united. Once again, Payet had a brilliant game and showed why he deserves to be on the final roster for Euro 2016. The youngsters were also in form and impressive and Griezmann put in an excellent performance having two assists. Kanté is a joy to watch and I hope he is on Deschamps' next roll call. It was his first start for Les Bleus. He scored his first goal on his first shot. It's going to be a memorable night for this young man. After the match he had nothing but praises for his team:
"I played with great players during those 10 days. I learned a lot, it is a beautiful experience that encourages me to do even better with my club, to work, to come back next time. I'm not part of this group of great players, I need to work much more to get to the level of my teammates."
The Bad
Jérémy Mathieu's injury. Mathieu has been diagnosed with a medical meniscus tear. He has to undergo a knee surgery (thoughts and prayers and well wishes with you, Ginger!) and if successful, he would be out for two months. What a blow!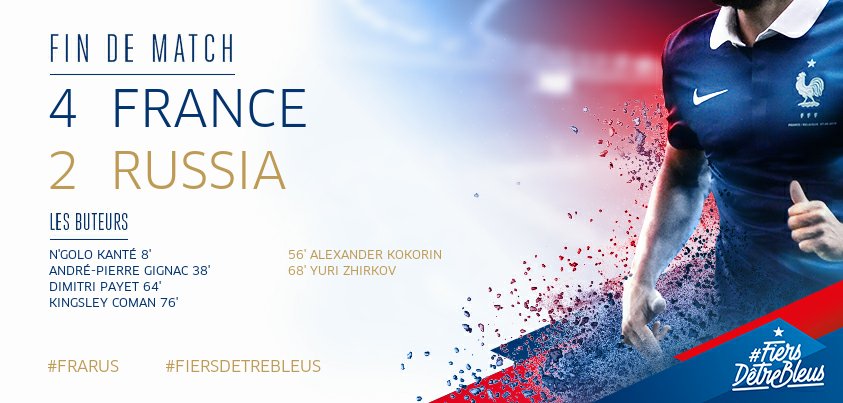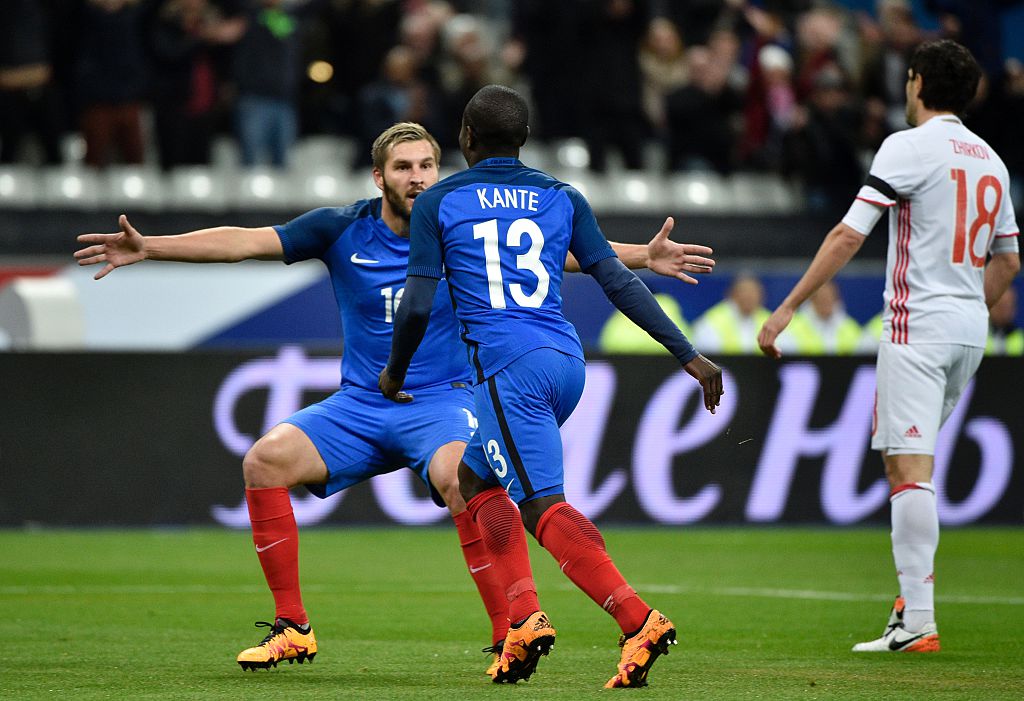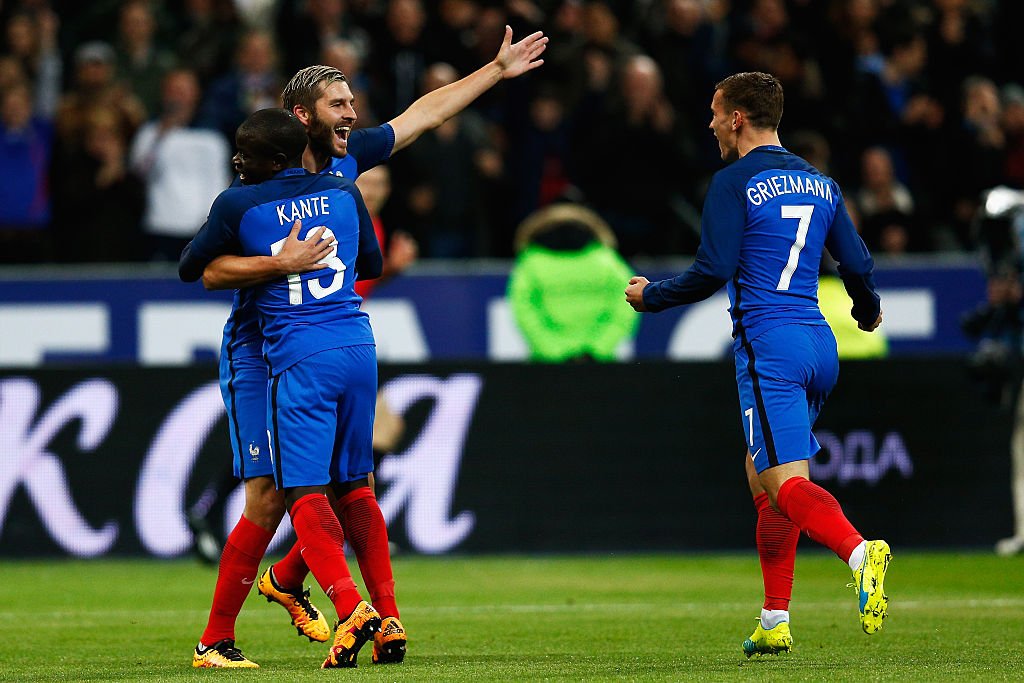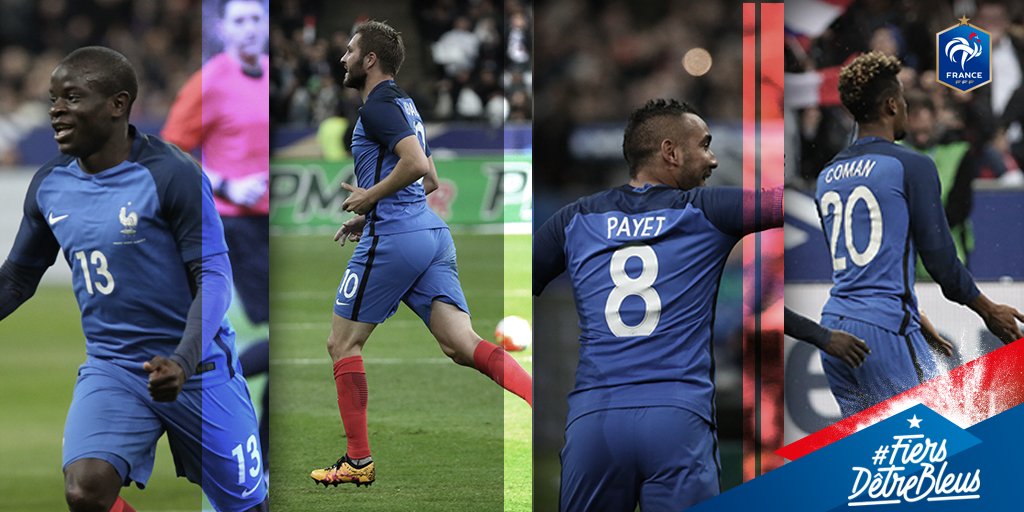 ALLEZ LES BLEUS

!!
*** Images via Twitter & Zimbio