On this slightly chilled morning, I sit in my work office impatiently waiting for Didier Deschamps to announce the selection for Euro 2016. I am hoping that he'll see reason and include Ben Arfa as a player and not a reserve.
While I wait, I entertained myself with the top French scorers of the 2015/16 season.
The following article is VIA getfootballnewsfrance  (My thoughts are italicized).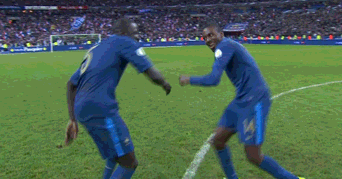 1. André Pierre Gignac: 35 goals in 52 games
APG has had an incredible season in Mexico with Tigres scoring 33 goals and finishing up as the top scorer of the Mexican league. His power and excellent shooting ability have enabled him to succeed in Central America. Gignac has also grabbed two goals for the French national team over the course of the 2015/16 campaign. He has certainly done enough to convince Deschamps to be in the squad.
Likelihood of being in the EURO 2016 squad: 90%
Most definitely! I think Gignac should be part of the Euro squad. DD shouldn't even have to think twice about him.
2. Antoine Griezmann: 33 goals in 60 games
Atletico Madrid's versatile French attacker has taken his game to an entirely different level this season and will likely take up the mantle that Karim Benzema has left as Les Bleus's most important attacker at EURO 2016.
Likelihood of being in the EURO 2016 squad: 100%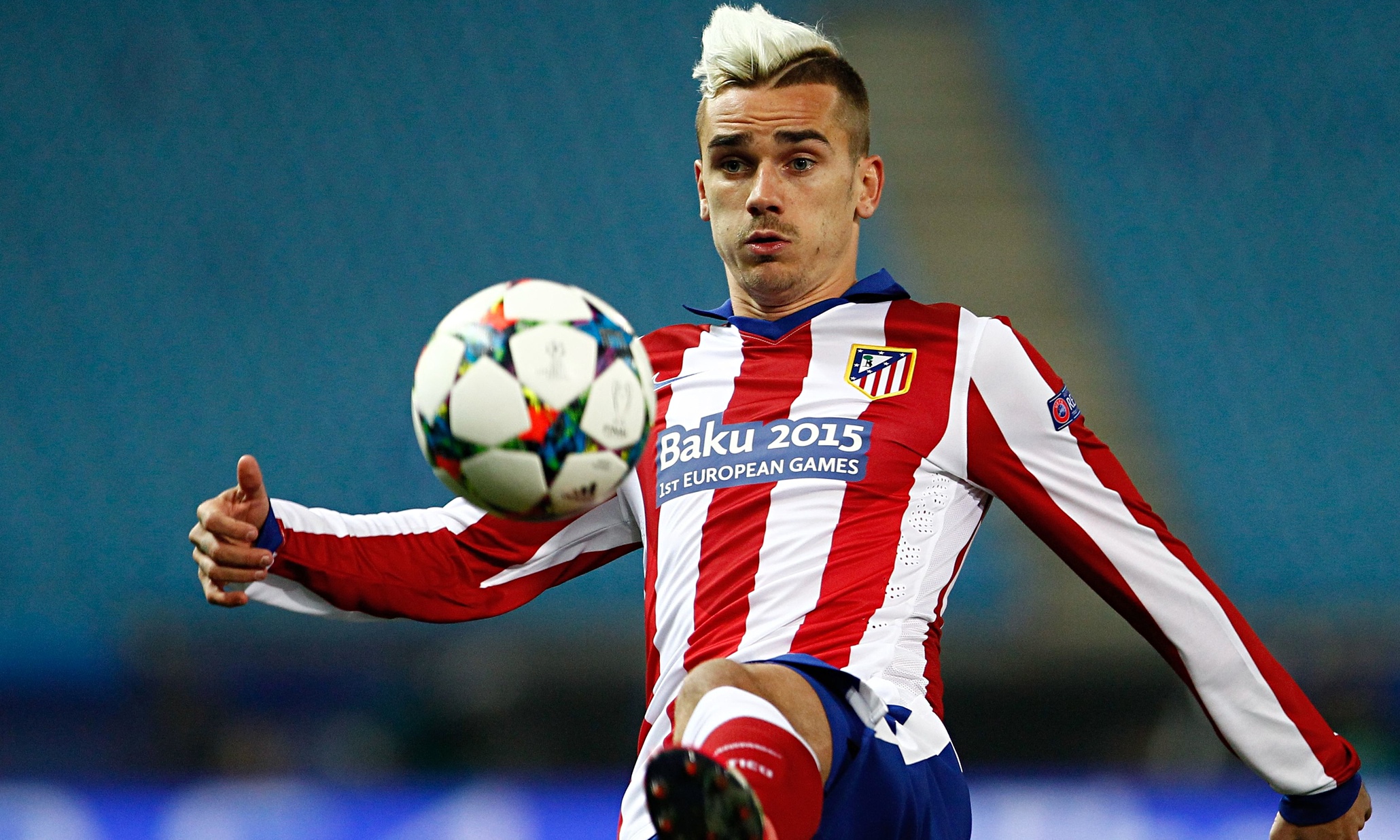 The Frenchman of the hour! There is no way DD is going to look past him for another.
3. Karim Benzema: 30 goals in 37 games
One man who won't be included in Didier Deschamps's France squad this evening is disgraced Real Madrid striker Karim Benzema, who is suspended from all activities with the national team until the case against him concerning the blackmail of Mathieu Valbuena is dropped. That however does not stop him from having the best goals to game ratio out of any of the players on this list. 2 of his goals this season have come with the national team.
Likelihood of being in the EURO 2016 squad: 0%
Benzema had a good 2015/16 season, but because of his involvement in Valbuena's sex tape scandal, he won't be representing France. Doesn't matter. He is not bigger than France and I was not expecting him on the list anyway. I hope he learns his lesson.
4. Kevin Gameiro: 28 goals in 50 matches
The diminutive Frenchman has been nowhere near the French national team for a while now, despite his continued consistency with Sevilla in Spain. This fox in the box type of attacker could be useful to Deschamps depending on the nature of the matches at EURO 2016, but DD will certainly not be picking him for the 23 man squad tonight.
Likelihood of being in the EURO 2016 squad: 20%
My boy! He's been consistent this season and his name is linked with a move to FC Barcelona.
5. Sébastien Haller: 26 goals in 46 matches
A man who remains largely under the radar on the European football scene, France U21 international Sébastien Haller has had an incredible campaign with Dutch side Utrecht.
4 of his 26 goals this campaign were scored on international duty, but this powerful and sharp attacker will certainly be going to pastures anew in the summer transfer window. While it remains far too early for a call-up to the senior national team, there is no doubt that Haller will get his chance on the main stage in the near future.
Likelihood of being in the EURO 2016 squad: 5%
Haller is one for the future. I doubt he'll make the team selection this evening.
6. Olivier Giroud: 25 goals in 60 matches
Arsenal's French frontman has had a torrid season, but his height and deft touches will almost certainly secure him an inclusion in tonight's EURO 2016 squad. He has scored four goals over this campaign for France, more than anybody else on this list, which says something in itself.
Likelihood of being in the EURO 2016 squad: 90%
Everyone here knows how I feel about Football's Sexiest, so there is no need for me to get into any details.
7. Alexandre Lacazette: 23 goals in 45 matches
A season of two halves by all accounts for Lyon's sharp-shooter, who is widely expected to just fall short of the 23 man squad that Didier Deschamps will announce tonight. A shame, because he is the most in-form French striker at the moment out of anyone on this list.
Likelihood of being in the EURO 2016 squad: 50%
I'll like Lacazette to make the list, but DD might say otherwise. Also, I think it's time for him to expand his horizons. Spurs are looking mighty nice next season 😛
8. Wissam Ben Yedder: 22 goals in 40 matches
Toulouse's relegation-avoiding weapon was once banned from playing for any French national team due to a nightclub incident, but his performances in the last 2 months have been nothing short of breathtaking, beating all the odds to put Toulouse's destiny in their own hands on the final day of this Ligue 1 season.
Likelihood of being in the EURO 2016 squad: 0%
*Le sigh* Forget about it. Yedder is in form right now, but DD mightn't look at him twice.
9. Jérémy Perbet: 21 goals in 31 matches
Charleroi's front man has had an understated season from a European football perspective, but has cemented himself over the course of this campaign as one of Belgium's first division's most dangerous attacking weapons on loan from Turkish side İstanbul Başakşehir.
Likelihood of being in the EURO 2016 squad: 0%
Good season, but won't even make the cut.
10. Hatem Ben Arfa: 18 goals in 38 matches
Undoubtedly one of the standout players this season in the entirety of European football, Ben Arfa's redemption has been completed with an incredible season with OGC Nice. The former Hull City reject has now become the subject of reported interest from Barcelona…
Likelihood of being in the EURO 2016 squad: 50%
This is exactly how I feel about Ben Arfa! The STANDOUT French player of the season for me. Fingers crossed that DD won't be a childish prat and overlook his name. He deserves a call-up and I hope DD makes it happen.
Data: DailyMercato