DRUMROLL PLEASE….
I present to you, Didier Deschamps's squad for Euro 2016: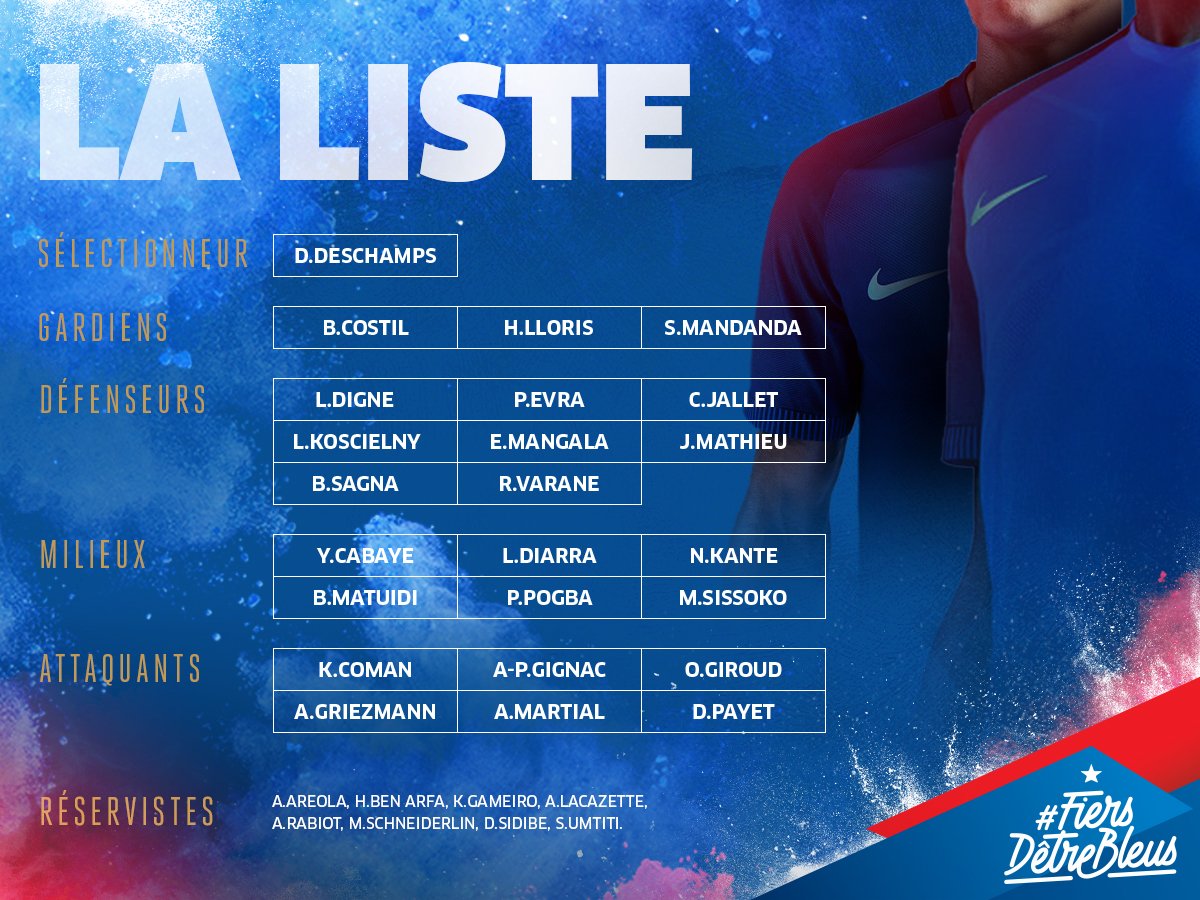 I like all the players, but I don't like the squad selection. Hatem Ben Arfa on Reserves? Are you kidding me? That is just wrong! It's about darn time to start leaving Costil at home too. Areola is the future and France will be sorry if he chooses to jump ship in the future.
It's like DD set up the team to fail at Euro 2016!
Ah, kidding. The squad is ON FIYAH!