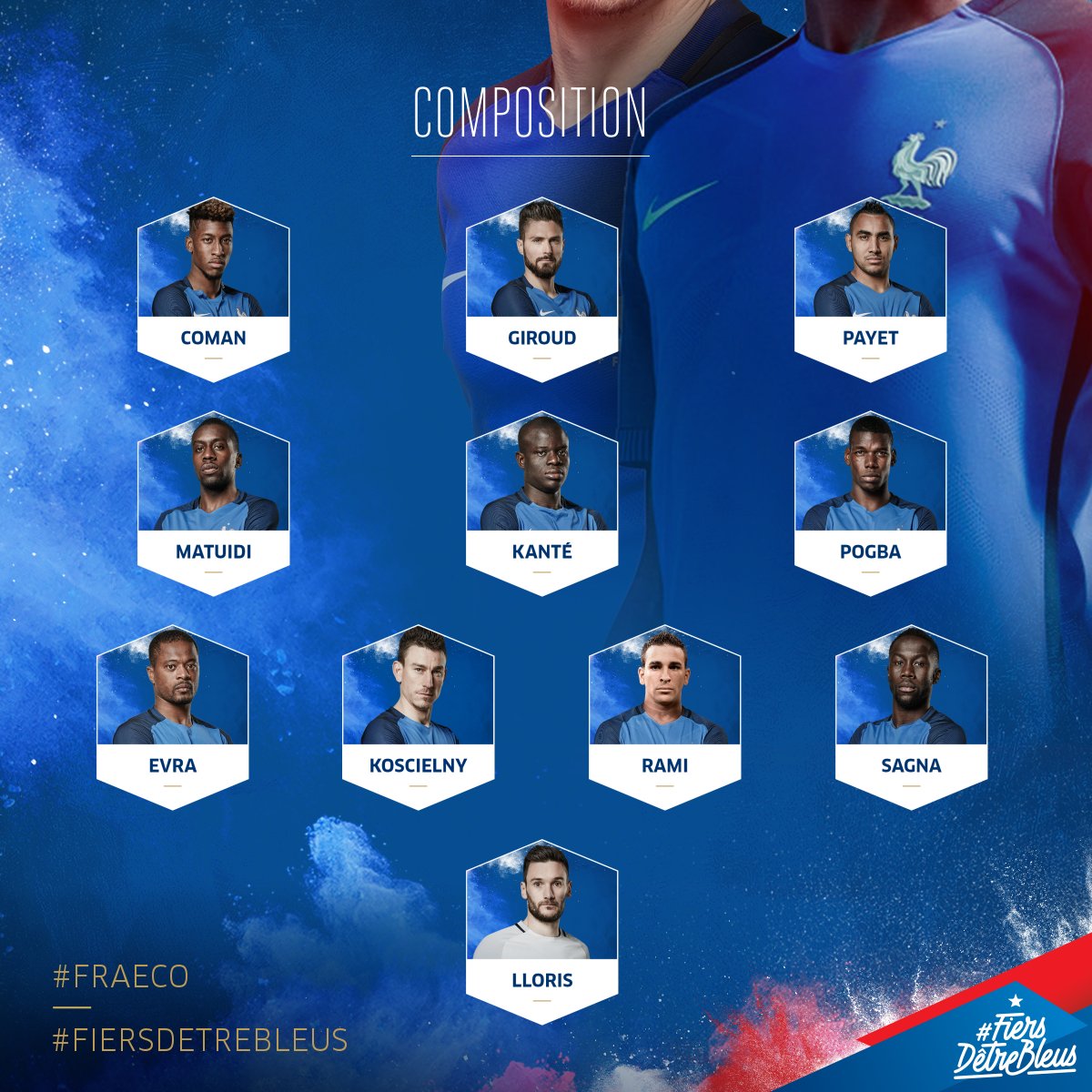 STARTING XI
The last game before Euro 2016 kick-off!
THIS WAS EVERYTHING!!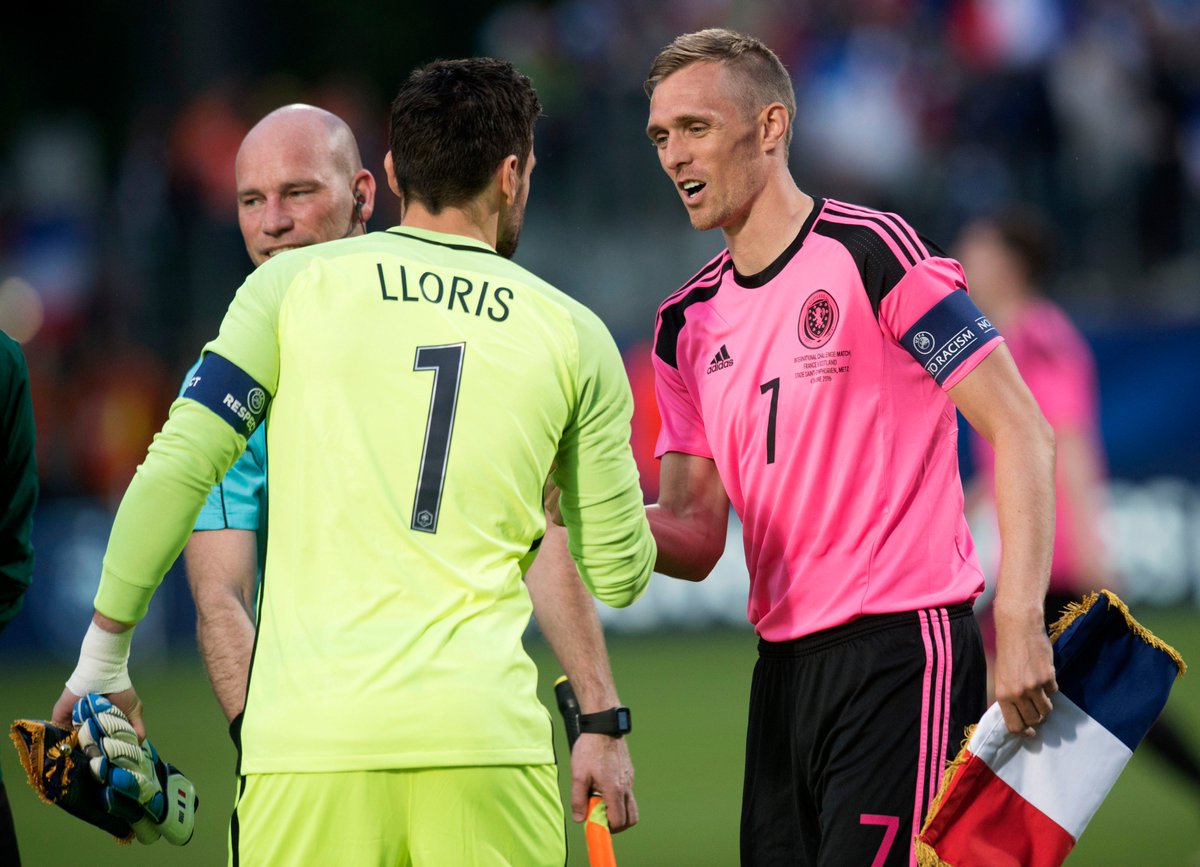 Olivier Giroud opened the match in the 8th minute with a beautiful flick after a wonderful play into the box from Sagna. This was Giroud's 6th goal in 7 matches. During celebrations, Evra pointed to the forward telling the fans that Giroud is our man and that they should respect him. 
Wonderful gesture from Evra! 
Coman's attempt at goal was stopped by the goalie in the 17th minute, but I spent the majority of the first half trying to unhurt my eyes from the pink Scottish shirts.  I was also very impressed with Kante, who covered a lot of ground and pushed forward not letting the opponents have plenty time on the ball. He covered the RB, CB, and DM positions quite well. In love with this player and he's so adorable! ❤
In the 35th minute, Giroud doubled Les Bleus lead after knocking in a rebound after Marshall managed to save Payet's stinging effort. Giroud's first-half double here:
Pogba provided a good cross in the 37th minute, but Blaise could only hit the side-netting for a corner. Two minutes later, Monsieur Koscielny flicked home his first goal for France with a sweet header to make it 3-0. 
Martial and Griezmann replaced Payet and Coman respectively at the start of the second half. To be fair, I don't like judging teams because I don't know what they can be capable of during a match, but watching Scotland play was like watching paint dry. They hardly put up a good fight and I was almost bored to tears at one point. Giroud went off in the 61st-minute making way for Gignac. Lloris hardly saw any ball action during the game. Blaise came off in the 68th minute making way for Cabaye. At this point, we could've been up 7-0.
Two minutes were added on, but it added nothing more as the French went on to win 3-0. It was a good match on the French's side, given that they persisted and never slowed down, but they could've scored more goals.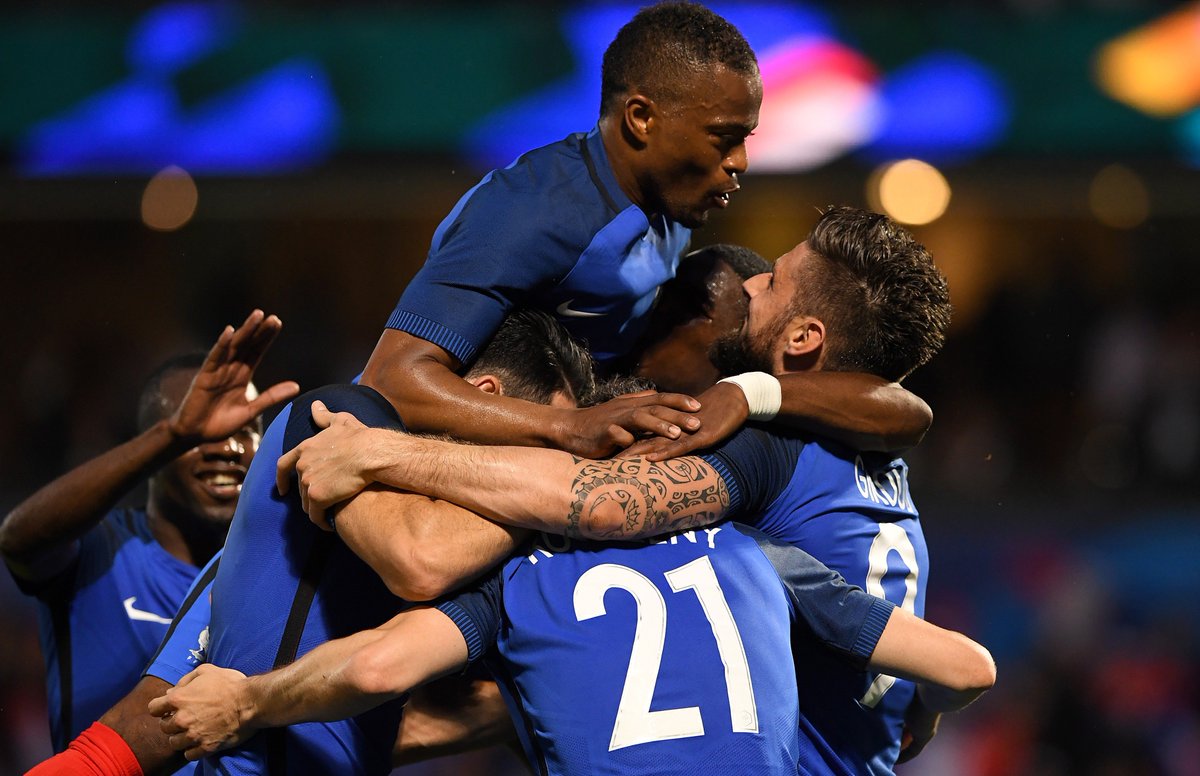 *** Images and GIFs via Twitter