When France meets Switzerland today in their last group clash, Hugo Lloris will equal Didier Deschamps' Les Bleus record of 54 matches as captain. How does DD feel about this? At the presser he jokingly remarked:
"I won't name him captain because I don't I want him to equal my record, so I'll pick someone else."
After laughing a bit, he told EURO2016.com:
"Of course, I'm only joking. Hugo does a really good job as captain and I'm delighted for him."
Lloris was first handed the captain armband in November 2010, when France met England in a friendly. Ahead of Euro 2012, Laurent Blanc handed him the role on a permanent basis. I call Lloris the Quiet Leader or the Quiet Man in the Gloves because he exudes a calm authority although I saw him get angry once at Lyon. He doesn't need to shout to get his point across. I've watched him come up from the ranks of OGC Nice to where he is now. I've watched him grow over the years and it's been a pleasure growing alongside him. I think many people know by now that Lloris is my UTMOST FAVORITE GOALIE OF ALL TIME.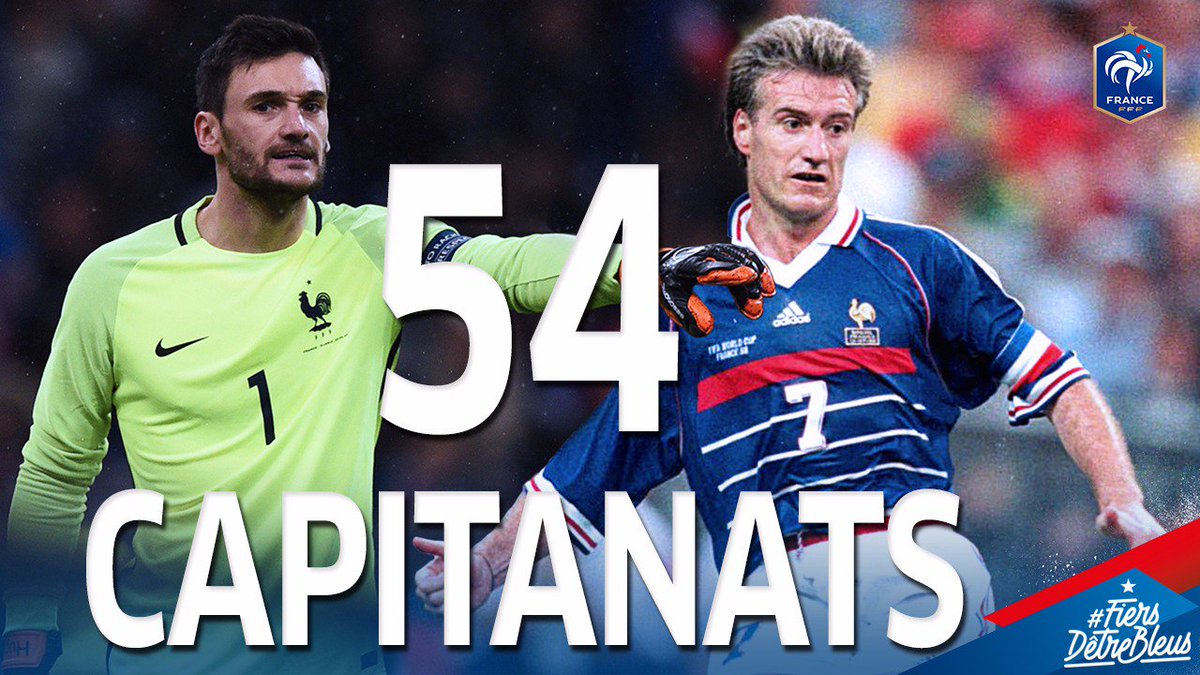 What does Lloris think about his captaincy?
"I became captain very young. I needed to learn and learn fast. During the last two years I've also been captain at Tottenham, which has helped a lot. I feel good in my role and the most important thing is to feel respected by your teammates. Performing for the team helps a lot. As captain, you also have some responsibilites off the pitch."
The skipper can reach 78 caps this evening, just 9 shy of Fabian Barthez's national-high as a goalkeeper. However, Lloris is not one to think of personal records:
"I'm always proud to represent my country, but in the end all these stats are just numbers. At the moment I'm not paying attention to this – maybe at the end of my career. At the moment I'm fully focused on the tournament with the team rather than my personal record."
Lloris has an objective in mind for this evening:
"Our first target is to win the match. And finishing top is something we have to achieve because we do have a certain sattus within the group and we need to meet people's expectations. We need to complete the job.

"The most important thing is to win the match, which helps to breed confidence."