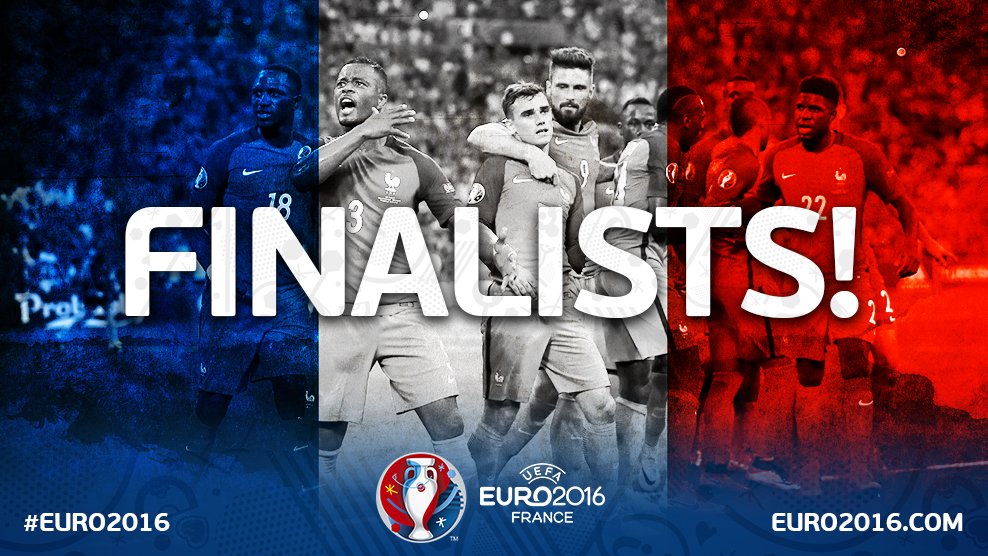 Germany v France 0-2
Last evening, France showed up and proved doubters wrong.
France beat their boogie team Germany, 2-0 with both goals coming from Griezmann. However, I commend the entire team and Deschamps for putting in 100%. I'll never forget Griezmann's face from the 2014 WC when Germany eliminated us 1-0. He was inconsolable so who better than for this little bean to grab the two goals? 
Hugo Lloris played a MAJOR goal in this match. He kept Germany out many times (down to the very last) with stunning saves. Umtiti and Koscielny had their posts well-covered. Evra and Sissoko were on fire!
The Germans played well, but the evening belonged to the French who will play the finals against a determined Portugal on Sunday.
ALLEZ LES BLEUS!!