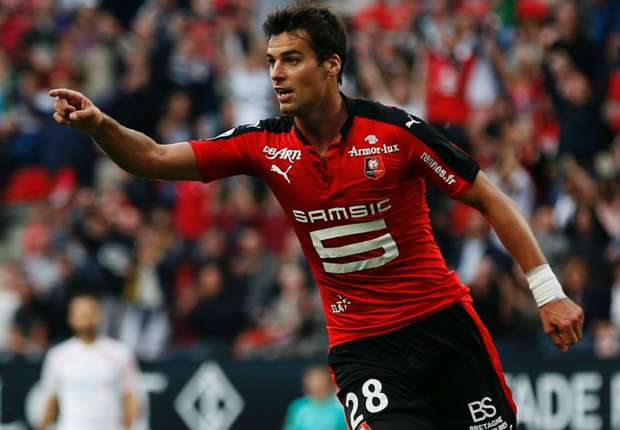 Rennes cruised to a 2-0 victory over Nancy thanks to goals from Yoann Gourcuff (23rd minute) and Giovanni Sio (81st minute).
It's great to see Gourcuff back on the pitch and scoring. He played the entire game and for this, I am pleased as punch because I really missed his presence. Here's to a great season for him and Rennes!
Check out his bullet-strike goal from the edge of the box.
Watch his celebration video here (I love that Depeche Mode's 'Just Can't Get Enough' was playing for his moment!)