Watching Les Bleus against Belarus last evening was a major disappointment given that this is the path to the 2018 World Cup. This is the path that Les Bleus have to take in order to secure their safe passage to Russia and they failed miserably during their first game. 
Well, that was a little harsh, but someone has to say it.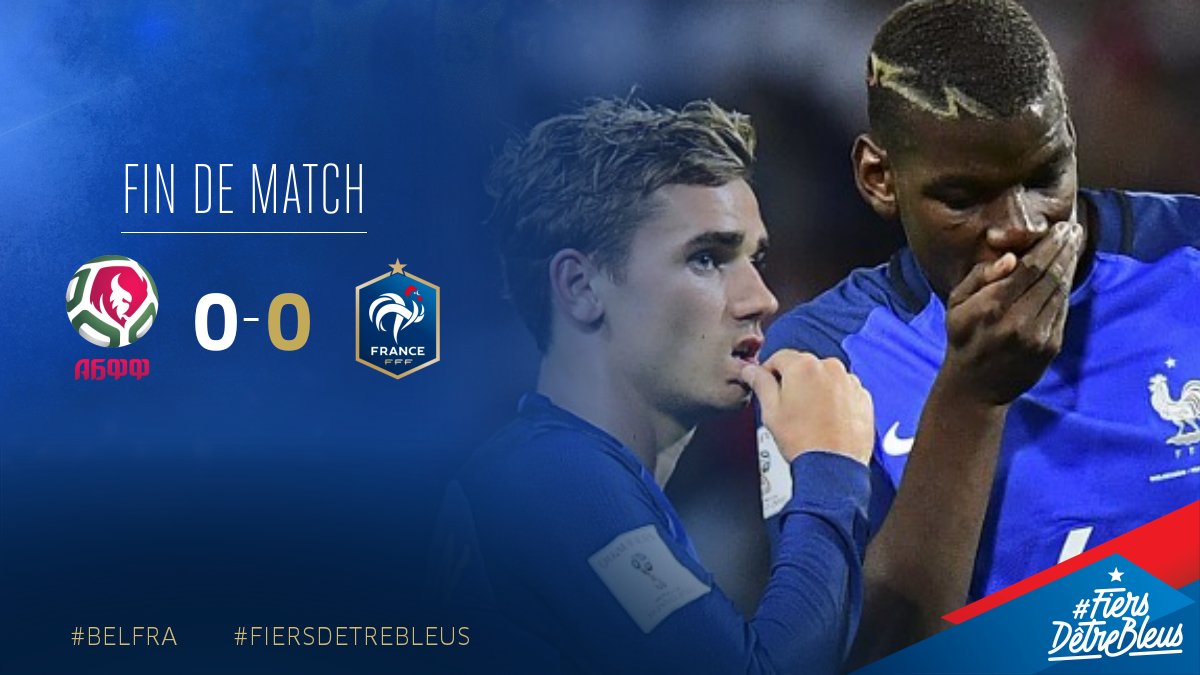 via Twitter
Les Bleus played to a scoreless draw against a stern Belarus side that was unwilling to repeat their 3-1 loss to the French in 2012. I think Deschamps need to make better starting selections in terms of chemistry and synchronization. I didn't see any of that out there last evening. Steve Mandanda barely saw the ball, so his clean sheet was justified. Giroud had a hat trick of lovely chances, but his first touch failed him severely. Varane enjoyed a much better game than the 3-1 victory in the friendly against Italy. Sissoko simply ran out of energy and steam. Nothing clicked and when Les Bleus doesn't click, we don't get the desired result.
However, I believe in this team and I hope that we'll get it right in the next game.
ALLEZ LES BLEUS!!