Paris have scored their fastest goal in the CL (42 secs), beating Cavani's previous record (54 secs v APOEL Nicosia) in 2014.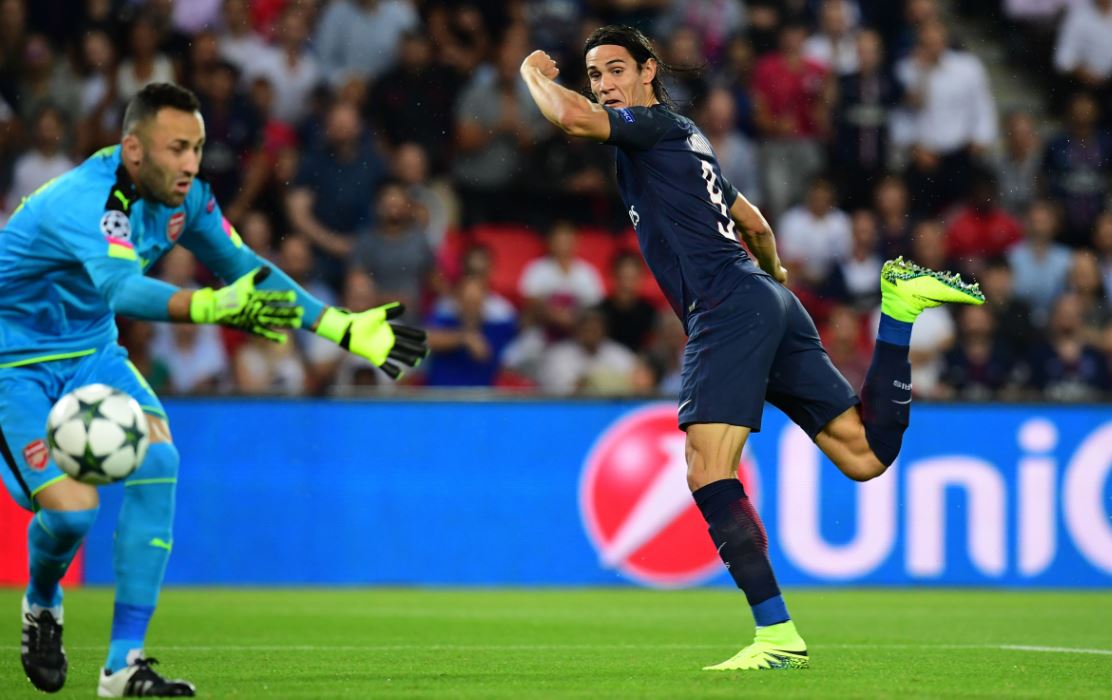 42 seconds. 
That's all it took for Edinson Cavani to score the first goal of the 2016/17 Champions League. It was also the earliest goal that Arsenal have conceded in their CL history. A beautiful header!
42 seconds.
Stunned.
And then he squandered chance after chance after chance even when Arsenal leveled. 
However, this does not lower my confidence in El Matador. It does lower my confidence in Unai Emery, though. Don't get me wrong, I like Emery a lot, but I don't think he was ready to be at the helm of the PSG ship. Things do start off slow for some managers before picking up and I believe in giving Emery a chance, but Laurent Blanc should've been at the helm this season as emotionless as he was. Believe me, that man would've been getting the desired results already. Emery was hired because of his prowess as a Europa League contender with Sevilla. This is not the Europa League, this is the Champions League and greedy Nasser Al-Khelaifa should learn some patience.
After the match, Cavani took responsibility:
"No, the draw is not a disappointment. The result aside, we say some very positive things, things that are good for the team. It is normal that when you lead until the last 10 minutes and have so many chances that there is bitterness at the end… I take responsibility. I had three, four great chances. In front of me, there was a goalkeeper and players who were doing everything they could so that I did not score. There are moments where I could have scored, other moments no. These are things in football. What is important is to stay calm in terms of the team spirit and to hold on to convictions because this team works to overcome difficult moments.
"It is normal that I look at the chances I missed more than my goal. We drew and it is normal that in my memory are the chances where I could have made a difference but where I didn't. This team deserves a lot because we are working a lot to improve."