Edison Cavani is the first player since 2000 to score 4 goals in the first half of a Ligue 1 match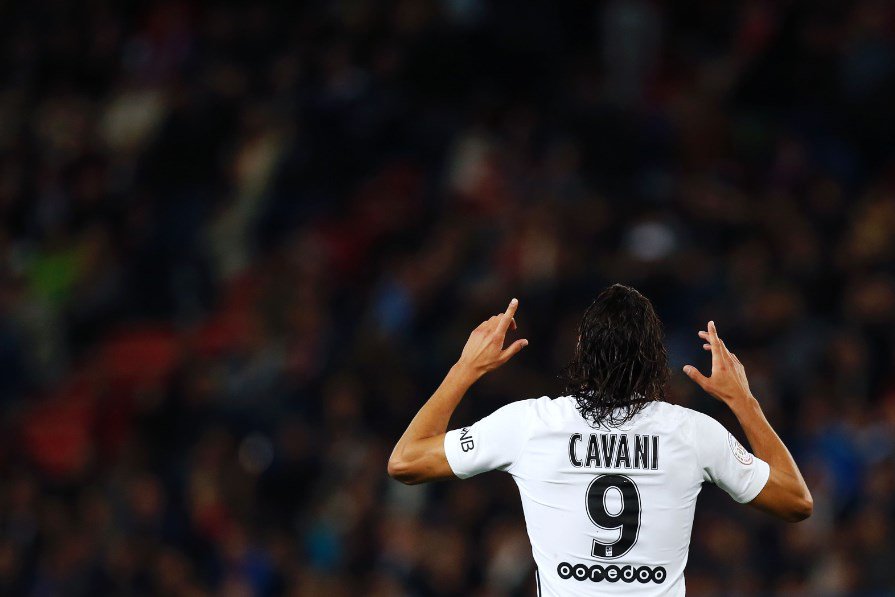 Edinson Cavani, Lucas Moura and Jean-Kevin Augustin found the back of the net in a six-goal thriller against Caen this evening in France. Cavani scored 4 goals in the first half. He opened the game in the 12th minute, slotted home a penalty in 23rd, bagged his hat-trick in the 38th and finished off his perfect first half in the 45th. He was rested for the second half. Moura added the fifth in the 67th minute and Augustin added the 6th in the 79th.
PSG was winless in three matches going into this game, but after their hungry display and wonderful result, the Parisians move into first place with 10 points ahead of Monaco. I'm just happy for El Matador.
Photos of the match via the club's official website:
My boy AA! Nice to see him between the sticks.
Just call him Captain 😛
It's still weird seeing this man at the sideline instead if Blanc