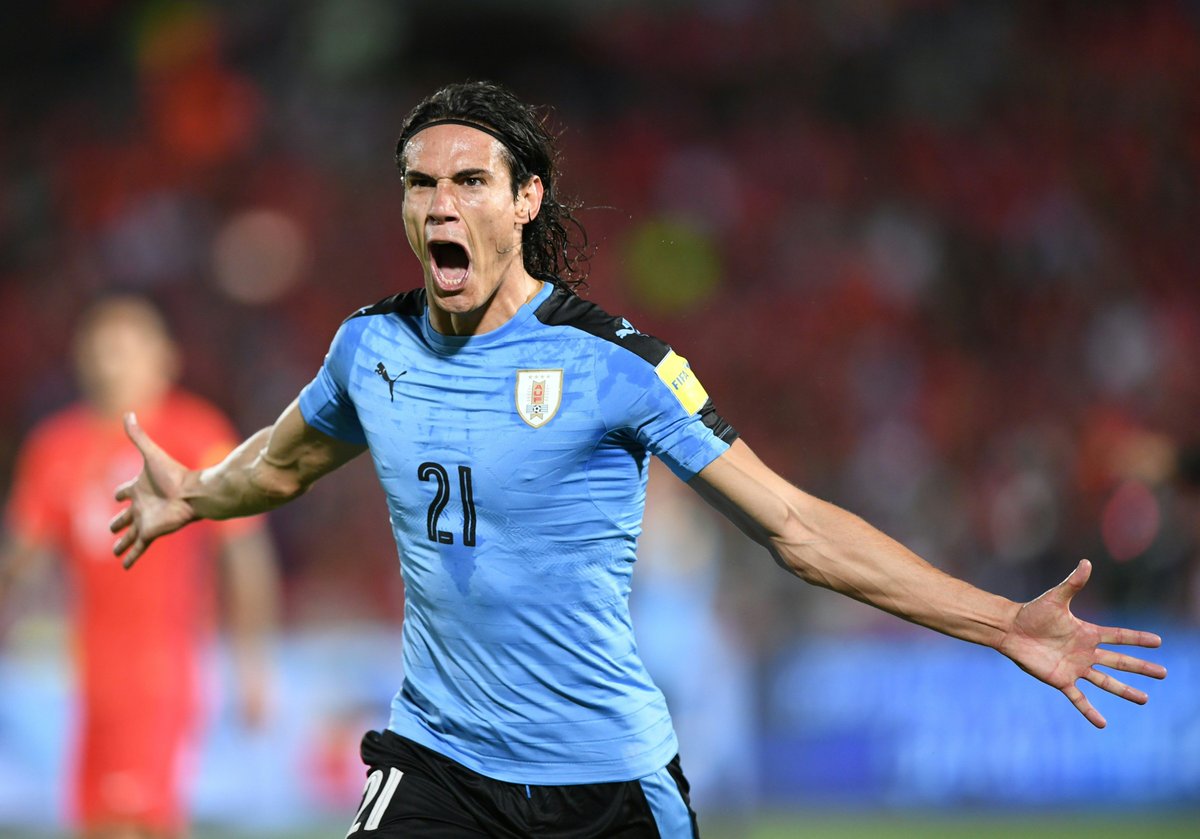 Edinson Cavani is a goal scoring machine. Last night, he scored the opener and the only goal for Uruguay in their 3-1 defeat against Chile in the CONMEBOL World Cup qualifications. 
STATS BABY!
Edi has now scored more goals for his country (37) than Diego Forlan (36). Only his good friend Luis Suarez has more (47).
Cavani has now scored 20 goals in 20 games for club & country this season.
Cavani is also the 3rd player to score against the other 9 national teams in WC Qualifiers (Luis Suarez and Agustin Delgado).
This man is on fire.
LIGUE 1 PLAYER OF THE MONTH
El Matador was once again rewarded with the Ligue 1 Player of the Month award having won in Seprember thanks to 5 goals in 4 appearences. A great achievement! He's been awfully clinical this season and I like that he's finally starting to show the world what he is made of. I won't be surprise if he tops the Ligue at the end of the season.
Congrats Edi! Don't stop shining.
*** Pics via Twitter