Edinson Cavani is still scoring and racking up the goals!
Cavani scored his 100th goal for PSG last evening against Angers in the Ligue 1. PSG won 2-0.
El Matador dedicated his goal to Chapecoense (this was some really heartbreaking stuff and it still hurts right in the heart) by taking off his jersey to reveal a t-shirt underneath bearing the logo of the Brazilian team.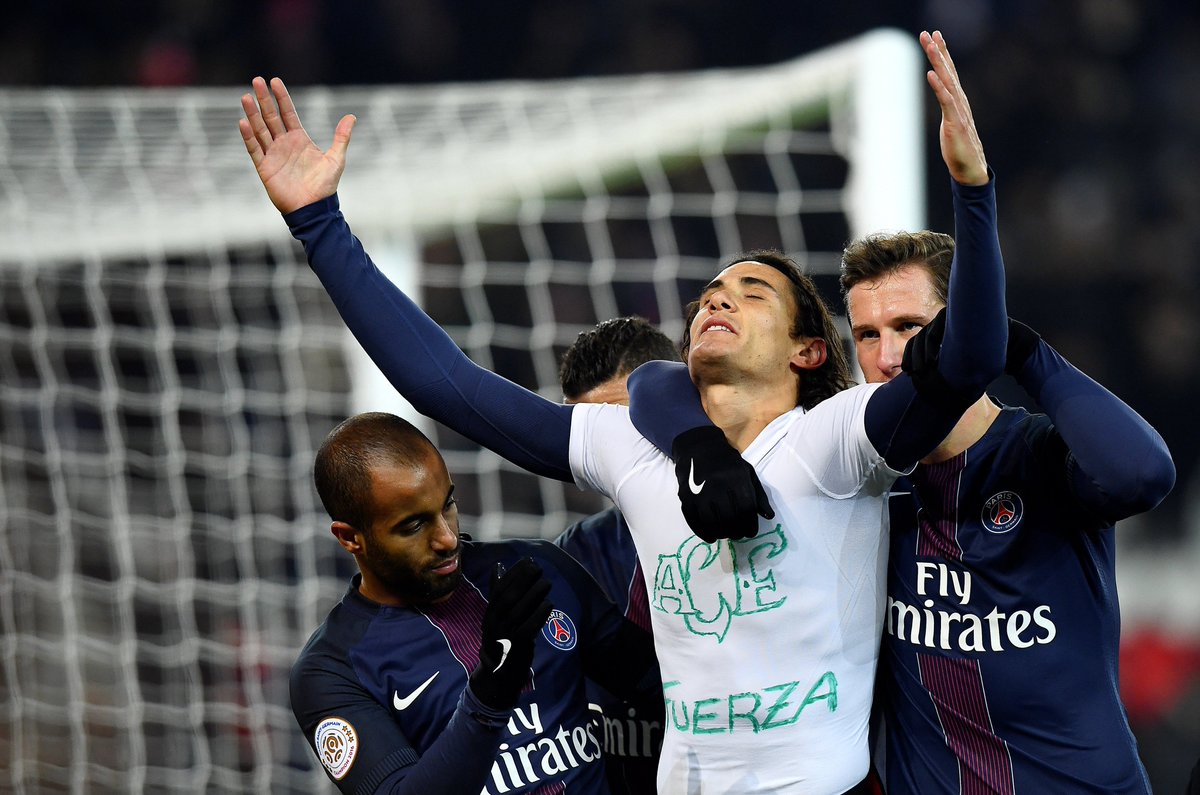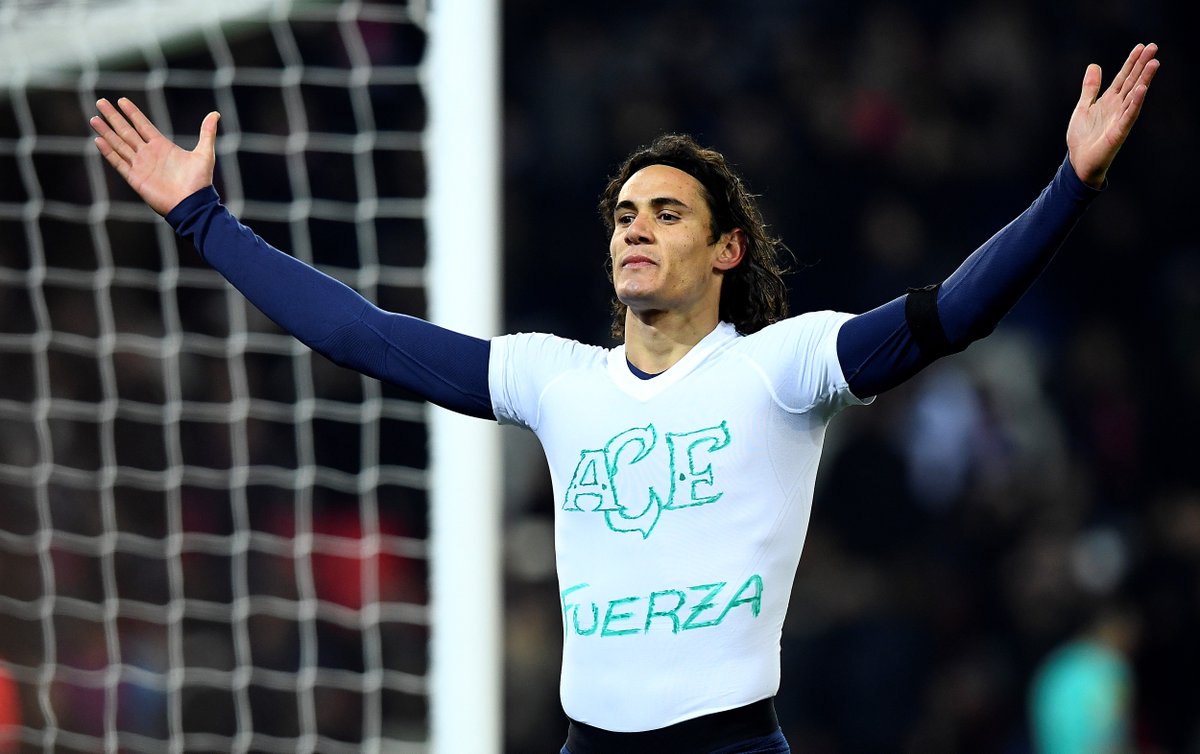 He was booked, but it was a worthy yellow. Rules are rules and if a player removes his shirt, it is a yellow card offense. After the game, Cavani took to social media: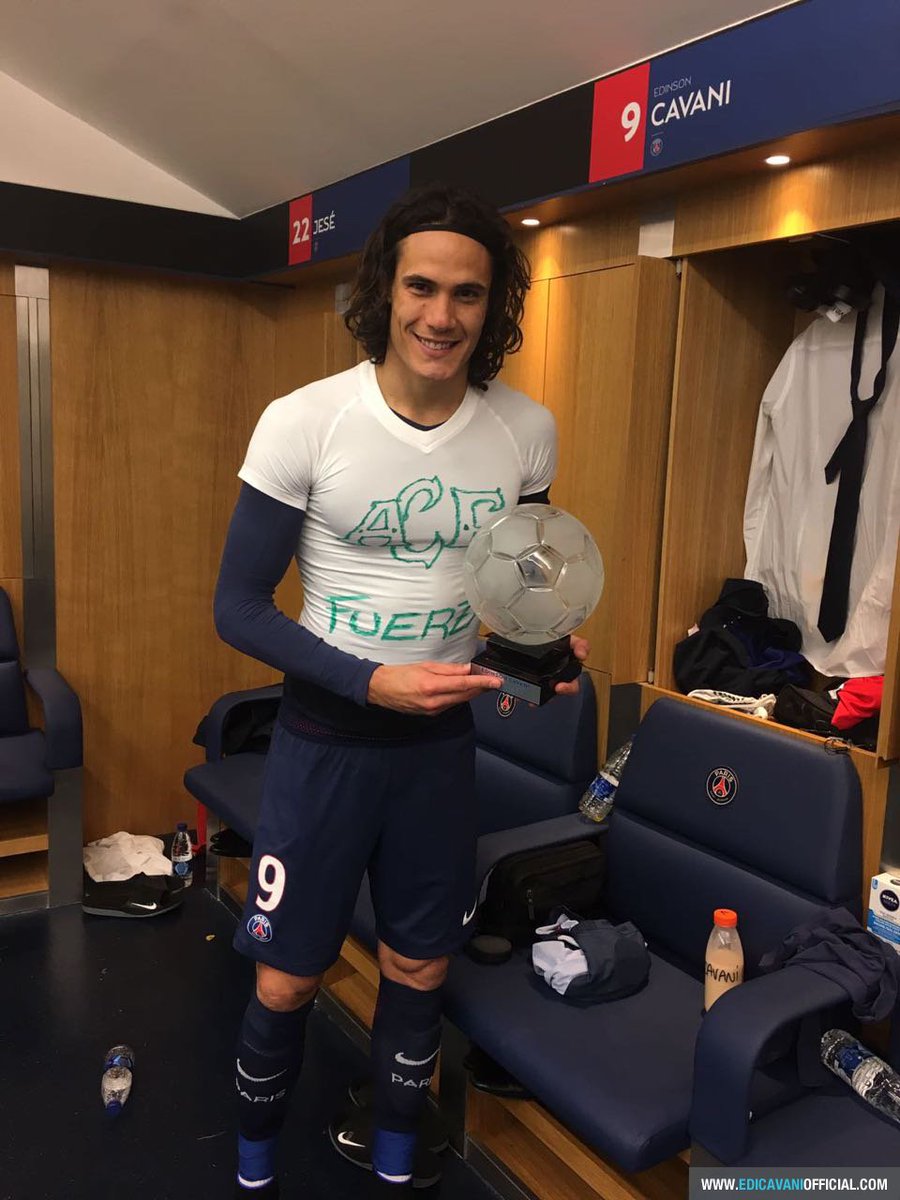 'I'm sending all my strength and blessings to all family members of the great Chapecoense team struggling today to get through'
Very nice gesture from the Uruguayan. 
Cavani is also the Ligue 1 player of the month as I mentioned last time. A huge congrats once again!